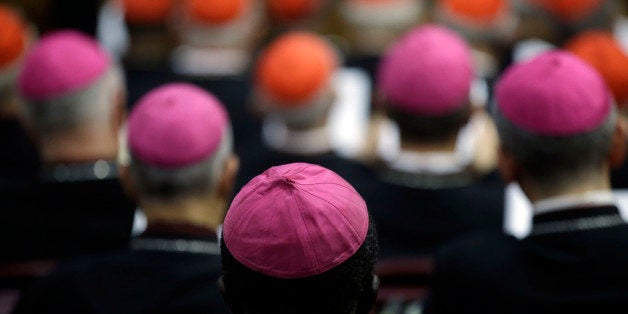 The 1.2 billion-member church's attitude toward women came under extra scrutiny last week when Father Joseph Illo, the pastor at Star of the Sea Church in San Francisco, declared that girls would be phased out as parish altar servers, a job usually fulfilled by older children in the church who then assist the clergy during mass.
While Star of the Sea can make this change with San Francisco Archbishop Salvatore Cordileone's blessing, the church's canon law authorized female altar servers about 20 years ago, the San Francisco Chronicle noted, and just a few parishes and archdioceses across the nation have instituted boys-only programs.
"My initial reaction was one of disbelief. I'm having a hard time understanding why the presence of girls on the altar is all of a sudden unacceptable," Grace Cooley, who acted as an altar server at Star of the Sea in the early 2000s, told The Huffington Post. "It was fascinating to see the inner workings of a mass, and I hate the thought of other girls missing out on that experience … I definitely think this is a huge step backward."
Illo did not return HuffPost's request for comment.
For advocates of increasing women's presence in the Catholic Church, this decision is symptomatic of a much larger problem.
"Not allowing women to be priests leads to decisions like not allowing girls to be altar servers," Jennifer O'Malley, a spokeswoman for Roman Catholic Womenpriests, told HuffPost.
Her organization is one of several that disagree with the church's stance against ordaining women, and like the rest of its female members that have ordained themselves and practiced outside traditional parishes, O'Malley has been excommunicated.
That's a dangerous dynamic, O'Malley warns.
"I think the church has a loud voice within society as whole. I mean, it has a seat at the UN. When the church denies women as being complete and having full access, it's easier for society to oppress women in general," she told HuffPost.
Cooley worries decisions like Illo's could trigger that thinking at a young age.
"The age when a student becomes eligible for altar serving is also around the same age that girls start to lose their confidence," she said. "I hate to see my alma mater contribute to those feelings of unworthiness by banning their service."
While Pope Francis has hinted at wanting to expand the role of women in the church, he has maintained a strong stance that the "door is closed" on ever considering ordaining women. Critics have argued that he rarely speaks of women's importance outside of their fertility and that he has repeatedly used the image of older, infertile women to illustrate lack of vibrancy in the church.
Candida Moss, University of Notre Dame professor of New Testament and early Christianity, and Joel Baden, professor of Hebrew Bible at Yale University, touched on the topic in a Los Angeles Times op-ed.
"Even when ostensibly elevating women, Francis reveals a highly patriarchal view of where their value lies," they wrote. "Repeatedly, Francis has come back to extolling the role of women specifically as mothers, noting that 'the presence of women in a domestic setting' is crucial to 'the very transmission of the faith.'"
Just how close are challengers to disrupting that thinking? O'Malley says she doesn't expect to see female ordination in her lifetime.
"The people are having the conversation," she said, "but the hierarchy is not having the conversation, and until they're willing to dialogue with us, I think it's a way's off."
Editor's note: the author of this story is an alumna of Star of the Sea School, the K-8 school associated with the parish mentioned in this story.
Also on The Huffington Post:
Sexism: The Church's Original Sin
Support HuffPost
The Stakes Have Never Been Higher
Related
Before You Go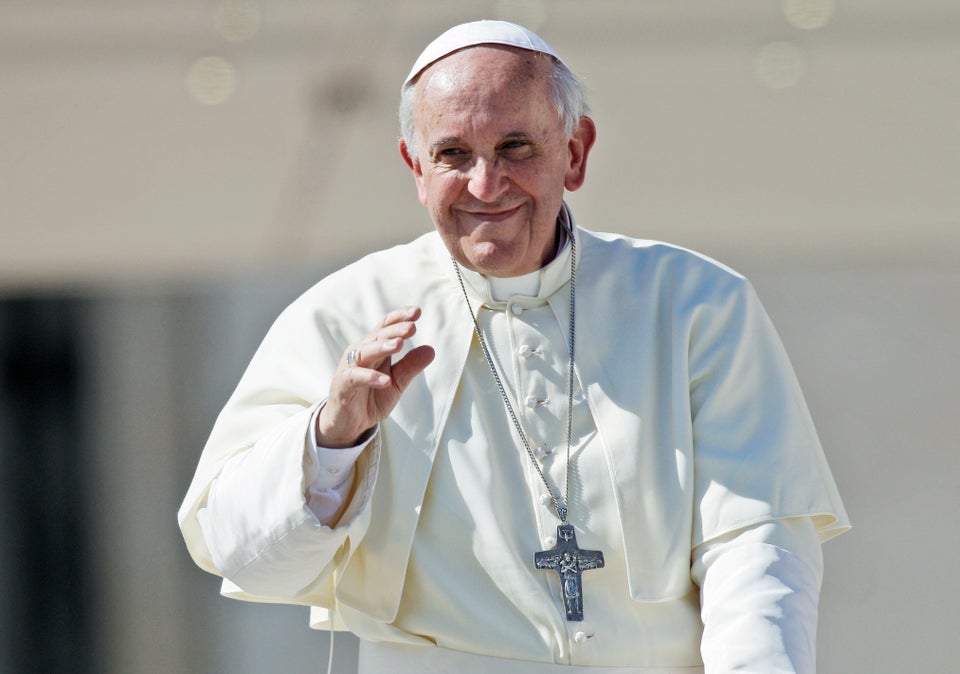 Pope Francis's Most Prophetic Statements
Popular in the Community