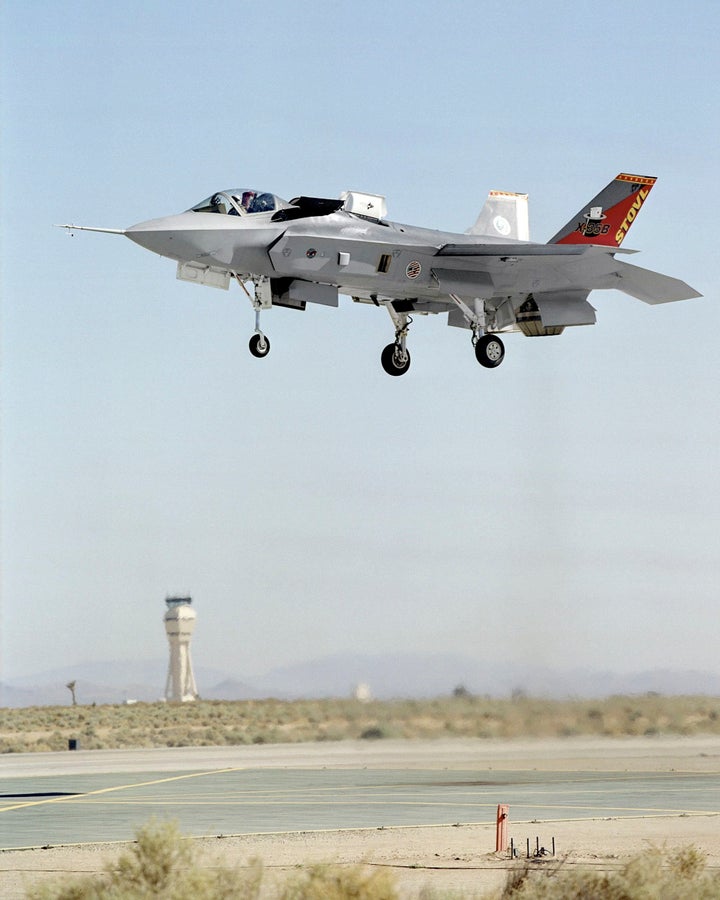 WASHINGTON -- The Department of Defense has officially canceled a contract for a General Electric-developed F-35 Joint Strike Fighter. Both the House and the Senate have blocked funding for it, arguing that one engine for one plane is enough.
Connecticut-based Pratt & Whitney won the original contract for one engine, while a GE-Rolls Royce alliance has been developing a second engine. The latter has become a symbol of government waste, and the White House has promised to veto any bill that funded the alternate program.
Yet the engine simply won't die.
The House Armed Services Committee released its spending outlines for the coming fiscal year Tuesday, and the second engine is right back in.
The budget for the Air and Land Forces Subcommittee, chaired by Rep. Roscoe Bartlett (R-Md.), includes language that bars funding for engine unless "two options for such propulsion system are obligated or expended."
"The fat lady hasn't sung yet," Lisa Wright, a spokeswoman for Bartlett, told HuffPost.
The lobbying battle over the alternate engine puts extremely well-funded corporate interests on opposing sides -- a match-up thatCongress spends a disproportionate amount of its time refereeing.
The alternate engine will also appear in HASC Chairman Buck McKeon's (R-Calif.) official budget, Wright said. "Certainly Congressman Bartlett and Congressman McKeon believe very strongly that the record of the program and other programs provides very, very strong support that a second engine -- which was part of the original plan and not an afterthought -- was correct and a second engine will lead to higher quality, safer aircraft and lower overall costs," she said.
The budget proposes $7.7 billion for 32 aircraft for fiscal year 2012.
A McKeon aide suggested that many members on HASC still believe that competition between two engines will reduce costs -- an assertion opponents say is not borne out by the history of the program.
CORRECTION: This story initially misidentified Buck McKeon as Bud McKeon.
Popular in the Community