The smallest of the Dutch ABC islands, Aruba offers more than enough adventure to keep sun-seekers entertained in any season, writes Richard Powell...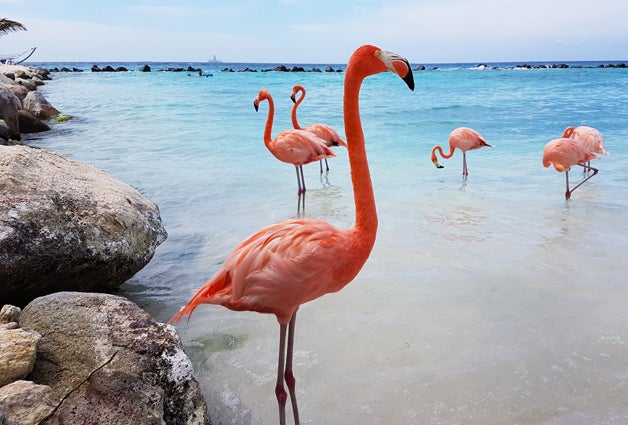 Aruba is pitching itself as an alternative Caribbean destination, and justifiably so.
Located off Venezuela, the island's South American vibe mixed with its Dutch colonial heritage combine to give the neighbour of Barbuda and Curacao a unique feel in the region.
Swaying divi-divi trees are the only compass you'll need here, pointed south-west by cool trade winds blowing across sun-scorched, cacti-covered plains.
With an average annual temperature of 32c and rainfall of just 20 inches - sitting outside of the hurricane belt - Aruba is one of the Caribbean's most temperate islands.
Manchebo, a smart hotel and spa off award-winning Eagle Beach is an attractive place to stay in the island's most popular upmarket area.
Here, my spacious villa-style room's sliding doors opened up to a view of the pool, open-air beach pavilion and soft white sand stretching to the warm, inviting sea.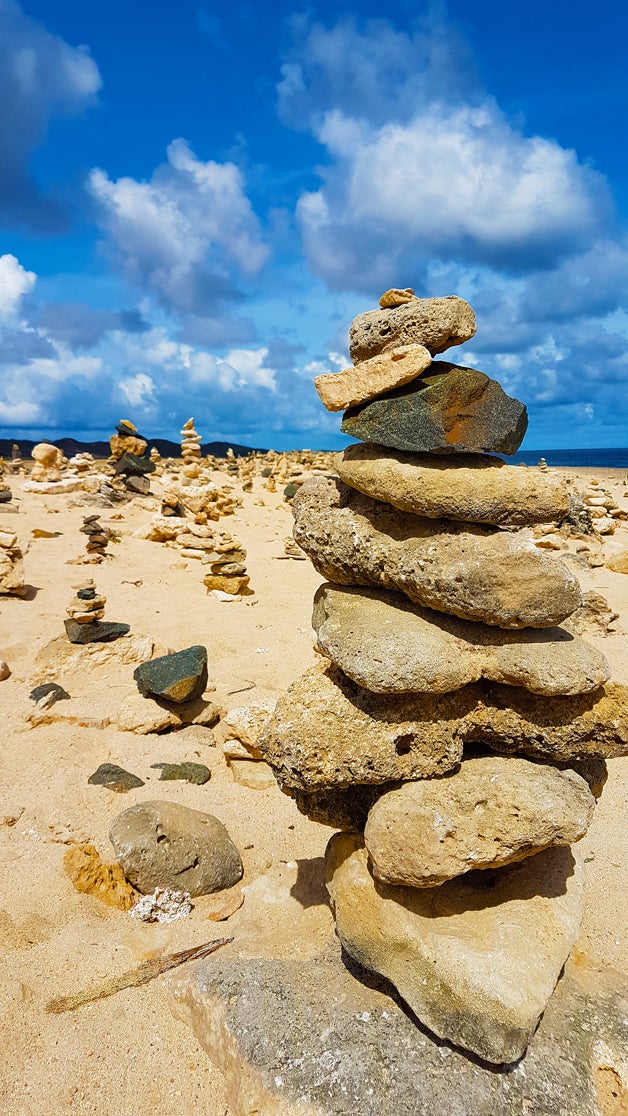 Further up this pristine nine-mile stretch of coast, high rise hotels dominate the skyline to Palm Beach, culminating with the exclusive Ritz Carlton.
While my 50-year-old hotel was built in a different era, modernisation has left it equally polished and its adjoining Bali-inspired Spa del Sol, with sea views from the treatment rooms, complete its upmarket feel.
Early risers can take advantage of yoga classes at the Manchebo's own beach-front studio: a great way to start any day in paradise.
But a better start came via a short taxi ride to the Tierra del Sol Resort's restaurant where a Champagne Brunch - complete with lobster bisque cappuccino and a shrimp crab martini - provided a real wow factor.
Around the island, there are countless other rich pickings for foodies thanks to a myriad of international and traditional Dutch restaurants set to delight any palate.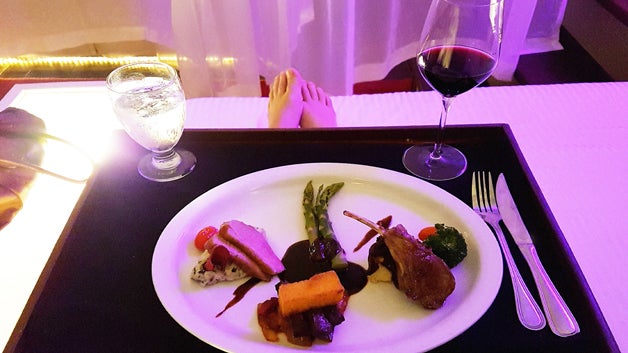 Lunch local-style with the fishermen at ZeeRovers and sample their catch of the day as boats bob on the clear sapphire sea lapping at your feet.
If you're feeling fatigued, head over to the Screaming Eagle for dinner with a difference. Prop yourself up in bed with well-plumped pillows and behold the wonders that arrive on bed trays before falling into a food coma.
All the while, the local drinks flow: the national cocktail - a coecoei-laced Aruba Ariba - and a Balashi locally-brewed lager or three promise to prepare you for some vibrant nightlife in Palm Beach Village.
To really get to know the island, you need wheels - but not necessarily your own.
Take a tour with Around Aruba for a whirlwind island drive to Arikok National Park, the Natural Bridge, Bushiribana Gold Ruins, Ayo Rock Formation and Fontein Cave to marvel at ancient Caquetio Indian paintings.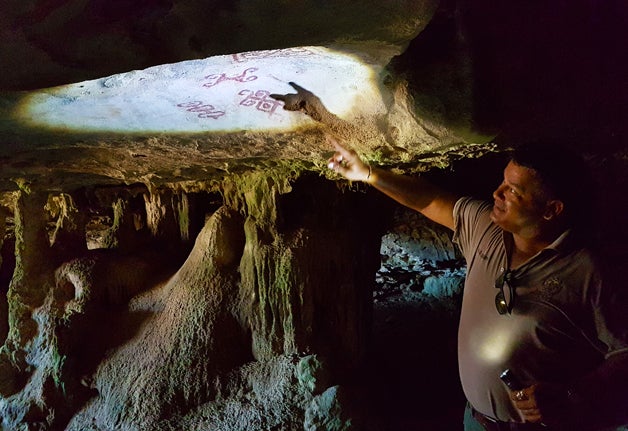 Similarly, escape the glitz and glamour of Palm Beach's resorts for local colour and creativity in the island's second largest town, San Nicolas AKA 'Sunrise City'.
This comparatively quiet village - 12 miles south-east of the capital, Oranjestad - has been hijacked by artists who painted the streets after the former population of oil workers moved out.
World-class artwork on the walls of its historical buildings, a quaint promenade, and Aruba's national museum are all worth visiting this often overlooked part of the island for.
Sunrise is also where you'll find the legendary divers' hangout Charlie's Bar, so take the opportunity to befriend a guide who can take you down into some of the Caribbean's biggest shipwrecks.
Whether you're a scuba, snuba or snorkel diver, spectacular sights await you in the depths...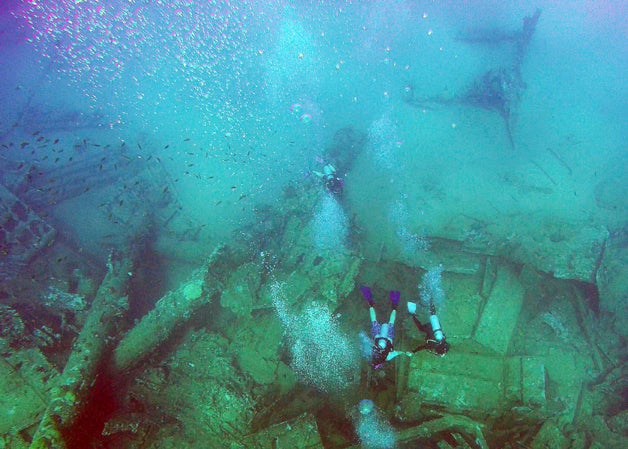 Aruba's entire south coast is a reef offering a colourful array of teeming sea life and coral formations.
The remains of the century-old California and the largest wreck in the Caribbean: the Antilla - complete with explorable compartments, anchors, cargo holds and boiler rooms - make the island a wreck-diving wonder.
When you're ready to resurface, take a short water taxi ride to the private island of the Renaissance Hotel, where for $100, you can dock for the day and snap a selfie with its resident pink flamingos.
You may even find yourself there in the middle of one of the island's 50 plus annual events, with the Electric Festival and Caribbean Sea Jazz Festival set for September and International Beach Tennis Tournament in November.
While the Caribbean, though largely beautiful, can seem rife with social problems and crime that affects tourists, not to mention neglected infrastructure; the Dutch islands are uniformly different.
From the pretty pastel coloured gables in the capital to the sun-scorched plains of Arikok national park, this is a truly unique, safe and much-loved place.

You can even drink water from any tap thanks to Aruba's hi-tech desalination plant (the world's third largest)... More proof, if it were needed, that the Dutch take great care of their island outposts.
The overwhelming feeling of the island's layout is distinctly US-inspired. The car is king and strip malls dot the wide roads.
While you can use US dollars, change comes in Aruban florins. You may get caught out if you try to speak English to a Venezuelan or Colombian émigré, and even if you do speak Spanish, the island creole of Papiamento: a mash-up of Spanish, English and Dutch, will leave you scratching your head.
A unique culture in Aruba and the benefits to the casual visitor make a second home here - where the sun always shines - eminently attractive.
All things considered, this 'One Happy Island', as the speil goes, offers a tantalising mix that I could relocate for, at least part of the year, indefinitely.
REAL LIFE. REAL NEWS. REAL VOICES.
Help us tell more of the stories that matter from voices that too often remain unheard.
This post was published on the now-closed HuffPost Contributor platform. Contributors control their own work and posted freely to our site. If you need to flag this entry as abusive,
send us an email
.