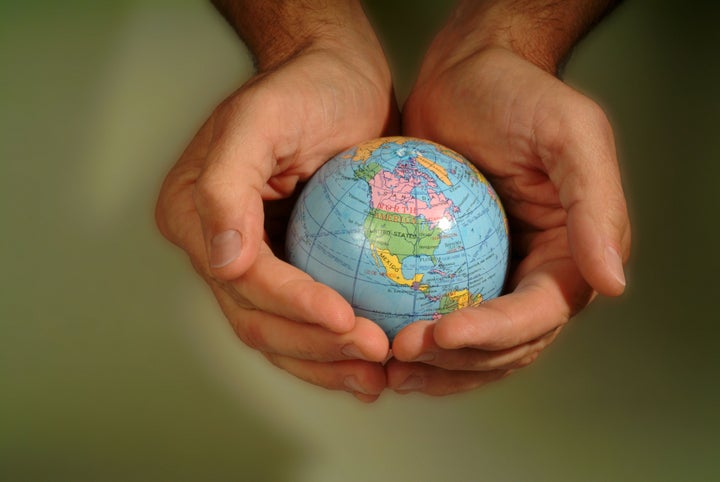 College students: Ever wanted to use your winter or spring break to travel abroad and see the world while positively impacting a community in need? Thought of ditching the tour buses, unruly crowds and hangovers typical of a standard college trip for a more meaningful travel experience? You're not alone. More and more students are participating in "Alternative Breaks," trips built around short-term volunteer projects overseas. And it's never been easier to make it a reality.
Why Should I Volunteer Abroad?
There are many reasons to choose a volunteer abroad trip for your next winter or spring break. The main motivator is usually altruistic -- it allows you to help a community or cause that can benefit from your support. But there are many other personal benefits as well:
Build professional skills
Learn about a culture on a deeper level
Boost your resume
Make new friends around the world
Have fun!
It's extremely important to do your research before selecting an overseas placement. You're about to make a very serious commitment in terms of time, money and impact on others. Questions to ask include: Is your program fee going to good use? Will you actually add meaningful value to your project? Will you be safe? Start your search with Volunteer Forever, a website dedicated to helping volunteers find and fund trips abroad. Their review platform allows you to browse reliable sources of information based on authentic volunteer experiences with real organizations. You can search by region or volunteer type to get started.
How Can I Afford the Trip?
The cost to participate in a volunteer abroad project is often significant. A one- to two-week program can cost upwards of $3000 when you combine program fees with other costs -- such as travel to and from your chosen destination. Although this may seem out of your budget, there are ways to raise funds for your trip and make it a reality. Volunteer Forever offers college students a fundraising solution built on the concept of 'crowdfunding.' Since you're attempting to raise funds to participate in such a meaningful activity, you may be surprised by how much your network will support you. With Volunteer Forever you can create a campaign page to convey your story and fundraising needs in a simple yet powerful way, and then integrate the page with social media and email to spread the word among your network. By using Volunteer Forever you can reach more people than possible through traditional fundraising methods, and provide them with a quick and easy way to support your trip.
Support HuffPost
The Stakes Have Never Been Higher
Related
Popular in the Community