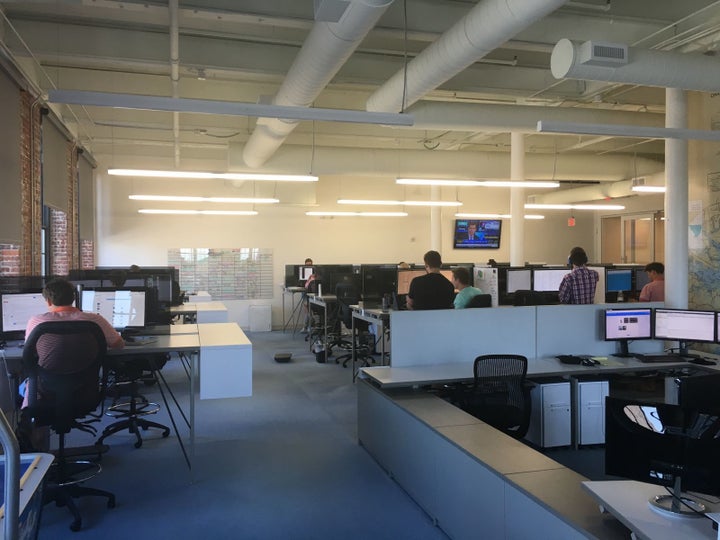 The alternative lending industry has seen their ups and downs this year, some more than others. LendingClub continues to remain in the hot seat with high charge-offs and questionable business practices, while others are making strides in 2016. SnapCap, a leading alternative business loan provider, announced a major milestone of reaching more than $200 million in capital to small businesses across the United States, roughly half of which came in the past year.
"We are very proud of this achievement. As an online lender we don't have a branch location, which creates both an opportunity and a challenge…so when we invest in our business, it's all about improving that experience," SnapCap President and co-founder Hunter Stunzi said in their recent news release.
As America's economic backbone, it's incredibly important that SMB's receive financial support when necessary. The absence of capital continues to hinder small-business owners' ability to finance increased sales and inventory to meet the demands of their growing business. Since inception, SnapCap has helped provide more than 4,000 loans spanning 143 different industries.
New organizations are popping up to help ensure proper practices are being implemented by industry players, while still allowing enough freedom and protection for businesses to gain access to the capital they need to grow. Last year, for example, the U.S. Department of Treasury issued a request for information (RFI) to the public to get general feedback on borrowing and lending money online from web-based platforms. The white paper on the RFI went public in May, highlighting a few common themes:
The use of data and modeling techniques for underwriting is an innovation, but also a risk;
There is opportunity to expand access to credit;
New credit models and operations remain untested;
Small business owners will likely require enhanced safeguards;
Greater transparency can benefit borrowers and investors;
Secondary market for loans is undeveloped, and;
Regulatory clarity can benefit the market.
SnapCap has seen success because they have a fast loan turn-around of 48 hours or less, remain transparent and are heavily focused on customer service. In fact, forty percent of borrowers take out additional loans with SnapCap.
"SnapCap provides access to products as low as 6% all the way up to 25% plus per year on a dollar-on-dollar basis," Stunzi said in an email to Liz Segrist, staff writer with the Charleston Regional Business Journal. "For a mature, well-qualified business, it will be at the lower end of that spectrum. A very new business with challenging credit and an unproven model at high risk of default will borrow at the upper end of this range."
According to that same article, in the past year, SnapCap has tripled in size to nearly 20 employees, hired five interns from The Citadel and expanded to a larger office in downtown Charleston. The company has plans to hire additional employees by the end of the year.