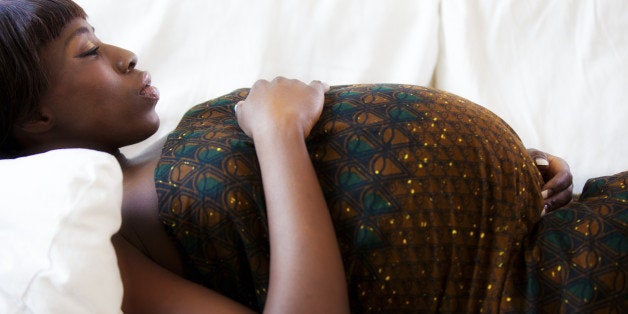 Childbirth is high up on the list of painful human experiences – even with drugs that block out some of the pain. But if you trace your ancestral line, somewhere, probably not even too far back, you will find the woman who did it sans drugs – probably at home, in bed and perhaps gripping the hand of a midwife.
Women are increasingly interested in giving birth using alternative methods to drugs – such as sitting in water or practicing hypnosis, or calling on doulas, birthing coaches focused exclusively on the mother throughout labor and delivery.
Monica Svets, an OB-GYN at Cleveland Clinic's Hillcrest Hospital in Mayfield Heights, Ohio, reports more questions from women about natural birthing techniques. "Women want to educate themselves. They think less is more … that the less we intervene, the safer for the baby," Svets says.
"I think it's a beautiful thing if it's the right person," Svets says of natural childbirth, explaining that only perfectly healthy women with perfectly healthy pregnancies should consider delivering without medications. "But it's tough; it hurts. I tell them it's going to be the greatest gut check of their life. It is not for the faint of heart."
A few weeks ago, Sara Wallace experienced her own labor marathon. It lasted for 33 hours, but the 25-year-old did it in the comfort of her own home in Claremore, Oklahoma, just outside Tulsa.
"I was so grateful we had Nathan here – what a peaceful transition he had into the world. There was no poking, bright lights or exposure to outside germs," Wallace says, adding "I knew that I was in charge."
Wallace had been preparing herself for natural childbirth since high school, when she began nurturing an interest in women's health. She wrote her senior project in college on vaginal birth after C-sections. "When we got pregnant, I looked into my options where we lived," Wallace says, adding that the C-section rate at the local hospital was over 30 percent – much higher than the World Health Organization's recommended 15 percent, but in line with the rate at hospitals throughout the country. C-sections have been steadily on the rise since the mid-1960s, when the procedure represented just 4.5 percent of all births. But C-sections are surgery, which carries its own risks and side effects that some women want to avoid.
"I decided on a do-it-yourself pregnancy, and I did most of my prenatal care," Wallace says. She followed the Brewer Diet for pregnant women, which focuses on eating nutrient-dense foods throughout the day. She went to a chiropractor, who helped loosen her muscles, and she had regular massages with natural oils. She used her own blood pressure cuff to monitor her blood pressure and a fetoscope to listen to her baby's heart beat.
When Wallace was ready to deliver, her midwife, husband and mother were with her. To help ease contractions, Wallace sat in their large master bath tub, filled with body-temperature water. "I remember watching the sunrise through the window by our master bath and gaining renewed energy knowing it couldn't be long now before we'd meet our sunshine baby," she says.
Wallace lay down only once – so they could check the baby's fetal heart tone. But being on her back was very painful, and she actually delivered standing up. She got to hold her baby, Nathan, right away, and then recover in her own bed with her husband.
While home births can work for young and healthy patients like Wallace, doctors discourage them for women overall. "There is very clear data that at-home births pose risks to neonates and to mothers as well," says Anthony Gregg, chief of maternal-fetal medicine and director of obstetrics at University of Florida Health.
At UF's Shands Hospital, Gregg says there's been growing interest in alternative birthing methods, like immersion in water – only during the first stage of labor. "There's no evidence that it improves perinatal outcomes, or decreases the C-section rate, but it's associated with decreasing pain," as well as reducing the need for anesthesia and also shortening delivery times, Gregg says.
But actually delivering in water hasn't been studied enough to be recommended, Svets says, adding that regardless of their health, women should be in a hospital to deliver. "So many things happen so quickly during a delivery. You want access to anesthesia and medications that can calm bleeding and infection."
But she does condone using alternative methods – such as doulas, midwives or hypnosis – within a hospital. "Hypnobirthing is teaching young moms how to focus and deal with pain. It's not like they're in some hypnotic state – they go within themselves and learn how to deal with pain of labor," Svets says.
Some argue that whether a birth takes place in a hospital or not, the process should return to its natural roots. Rosanne Gephardt, a certified nurse midwife in California who delivers babies in hospitals, birthing centers and homes, says, "Birth has become a medical procedure rather than a normal biological process. The whole [hospital] system is set up for illness."
"Birth in the hospital is very complicated because of the machines involved. It's not like a woman can get up and squat," Gephardt adds. Furthermore, she says, in developed countries where birthing has stayed primarily in the hands of midwives at homes, outcomes – for both mom and baby – are better, with lower infant and maternal mortality and morbidity.
Gephardt adds that too much emphasis might also be placed on the pain of childbirth, which has led to its over-medicalization. "Birth is presented as this horribly painful event … and that pain is bad," she says, adding that labor is often compared to running a marathon, which involves a lot of both physical and mental preparation. "What if you treated marathon runners the way pregnant women are treated … Would you like to be numb from waist down as you run, or put in a wheelchair? Birth is a normal biological process."
Related
Before You Go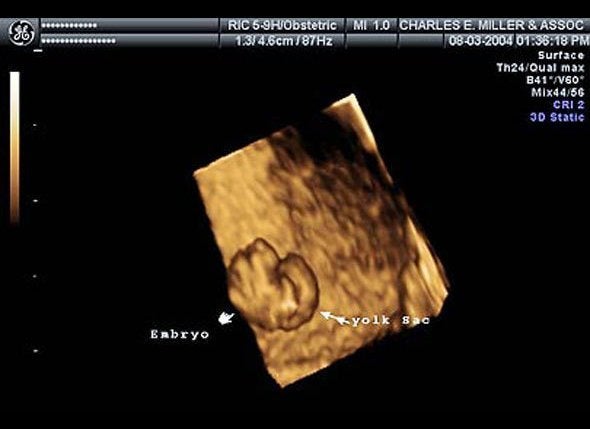 Pregnancy Week By Week