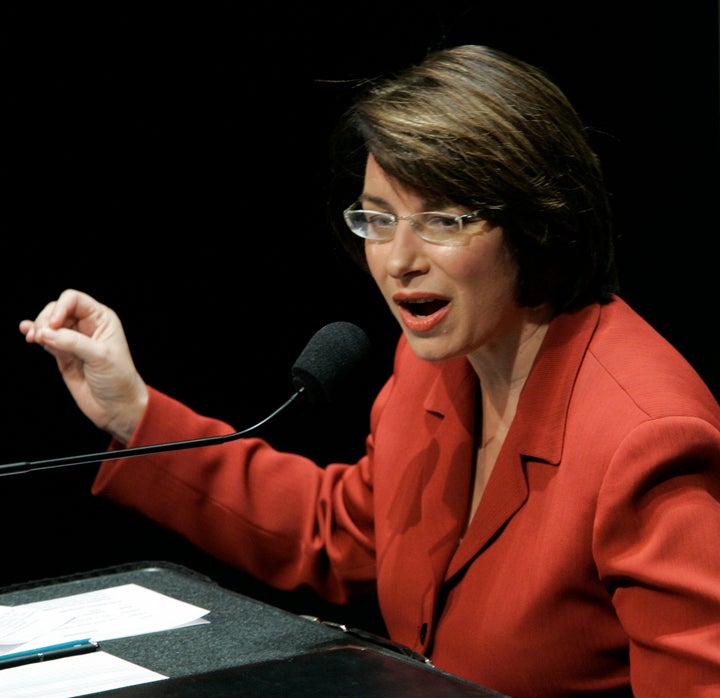 WASHINGTON -- A bipartisan group of Midwestern senators introduced a bill Tuesday as an alternative to Sen. Tom Coburn's (R-Okla.) proposal to end the current ethanol blender's tax credit and eliminate tariffs on foreign ethanol.
The bipartisan bill, S. 1185, would replace a 45-cent-per-gallon tax credit on ethanol-gasoline blend set to expire at the year's end with a new variable subsidy that fluctuates with the price of crude oil. Backers like Sen. Richard Lugar (R-Ind.), one of 15 farm-state senators to support the bill, argue the proposal would keep oil companies from lowering their prices to beat out the competition from ethanol distributors.
"The proposal acts as a safety net to prevent OPEC from manipulating oil prices to kill-off their ethanol rival," said Lugar in a statement. "When oil prices are high, as they are today, corn-based ethanol would not receive subsidy payments."
Amy Klobuchar (D-Minn.), who cosponsored the legislation with John Thune (R-S.D.), said it would help the country transition to a more sustainable incentives model for domestic renewable fuel production and reduce the nation's deficit by $1 billion.
"Our bipartisan legislation would provide businesses a clear glide-path to move forward and keep the biofuels industry competitive while reducing our debt by a billion dollars this year," said Klobuchar in a statement. "Homegrown energy has played an important part in reducing our dependence on foreign oil, combating rising gas prices and supporting thousands of jobs in Minnesota and throughout our nation."
Under the new proposal, ethanol blenders would receive a maximum of 30 cents per gallon if oil prices fall below $50 a barrel, and no subsidy at all if crude prices are at least $90 a barrel.
Proponents say the legislation, which preserves $6 billion in tax breaks for ethanol producers, will save $2.5 billion. In a nod to deficit hawks, $1 billion of those savings would go toward deficit reduction.
The bill was introduced just before Tuesday's cloture vote in the Senate that killed Sen. Tom Coburn's (R-Okla.) amendment to end ethanol subsides.
Related
Popular in the Community