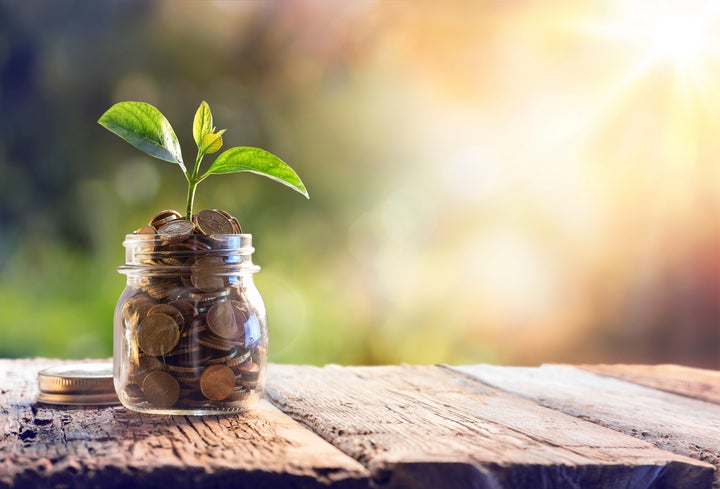 Applying for a business loan has long been a daunting task for business owners. What once took hours of paperwork and months of back and forth for a loan decision can now take as little as 48-hours, thanks to online lenders.
According to the 2015 Year-End Economic Report by the NSBA, if capital is unavailable, thirty-one percent of small businesses are unable to grow or expand, eighteen percent are unable to finance increased sales, and ten percent can't increase their inventory. That's a huge problem for businesses, often resulting in a reduction in staff and/or employee benefits, or the closing of stores or branches. In that same NSBA report, only three percent of small businesses receive funding from online or non-bank lenders. That's an incredibly small market; however, nonprofits receive even less funding from online or alternative lenders.
According to the 2015 Nonprofit Sector in Brief by The Urban Institute, the majority of revenue for reporting public charities came from fees for services and goods from private sources (47.5%), followed by fees for services and goods from the government (24.5%). Alternative business loans don't have their own category in this study, which means it falls under the "other" category, accounting for only some of the 1.9% of total revenue for reporting public charities.
How Alternative Lenders are Helping Nonprofits
Charities and nonprofits hold a special place in the economy because they operate with the purpose of serving a specific community or group of individuals, such as those diagnosed with a disease or type of cancer, abandoned animals, the homeless, and more. On the business-facing side, nonprofits aren't that different from corporations as both have revenues, buildings, maintenance costs, employees, and other expenses to manage.
"The number one issue for nonprofits is their access to capital. A small drycleaner or small restauranteur may be able to do without capital, whereas nonprofits simply can't do without the additional funding," said John Giotis, headmaster of the School of the Immaculata.
Giotis turned to online business loan provider, SnapCap, when traditional lenders wouldn't help. The school was in need of capital to fund the opening of a second school in nearby Tampa, Florida. Giotis thought it wouldn't be that difficult to obtain a business loan from a traditional lender due to his great credit, but he was wrong. "They literally laughed in our faces," said Giotis. "I can't express in words how SnapCap has helped our school. How do you put a price tag on a child's life? Unfortunately the traditional financial institutions did," he added.
Two more nonprofits were able to continue helping their communities with the help of a factoring loan offered by BlueVine; ASCEND and Ella's Foundation. According to BlueVines's website, invoice factoring works by freeing up cash trapped in invoices by giving the business an immediate advance on the amount that's due.
Angela Levin, founder and director of ASCEND (Autism Spectrum Center for Educational and Neurological Development), turned to BlueVine to help with payroll. "There was a lag in income streams because we have payroll monthly and only receive scholarship funds quarterly," said Levin. The school originally used a different service, but it ended up not working out due to the payment due date.
Dedra Dixon, business program manager for Ella's Foundation, a nonprofit committed to restoring the lives of men in their community, turned to BlueVine for help, but that wasn't her first stop. Just like Giotis, Dixon thought she would have no trouble securing a traditional business bank loan due to her good credit, banking history and profitability.
"I went to about four traditional lenders, attended some business seminars geared towards helping nonprofits and used local community resources, but the interest rate would've been astronomical," said Dixon. She explained how she was told many times that it's harder for nonprofits to secure a business loan because there wouldn't be an incentive for the bank to make a profit off of the loan, unlike a corporation. She's confident that if her business was a corporation, they wouldn't have been denied by traditional lenders.
Although alternative business loans make up a very small portion of revenues or income streams, they still play a very important role in the nonprofit sector today. "I believe, in the future, this is going to be the standard to get funded," said Dixon.