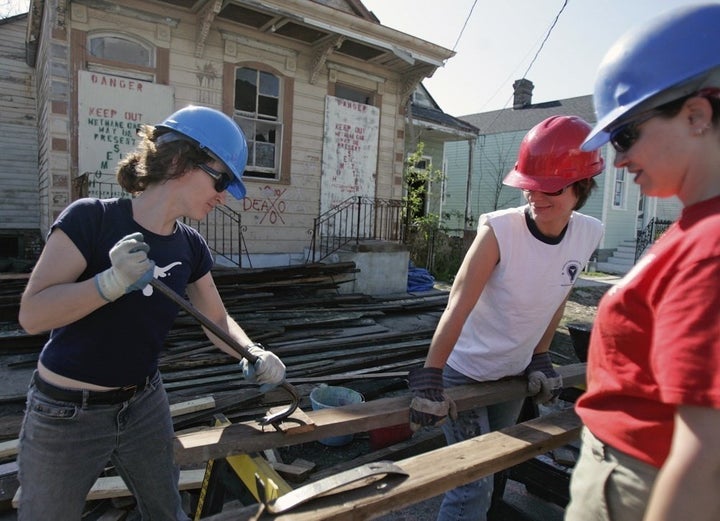 At colleges and universities across the nation, students are ditching plans to relax on sun-drenched beaches, opting instead to spend their spring breaks on service trips both within the U.S. and around the world. Some schools have organized their own 'Alternative Spring Break' trips, while others are sponsored by the United Way. Whether it's rebuilding hurricane-ravaged communities in New Orleans or spending a week volunteering abroad, the popularity of service-based spring break trips has been growing in recent years.
Many students, emotionally affected by January's devastating earthquake in Haiti, were eager to spend their spring breaks volunteering on the island nation. Aid organizations, however, have warned student groups that the situation in the country is too fragile to permit student volunteers to lend a hand.
One group of students, from the University of Great Falls, felt so passionately about addressing the needs of Haitian earthquake victims that they found a way to help without leaving the U.S. The group will be spending their spring break collecting and packaging supplies in a Seattle warehouse that will then be shipped to Haiti.
Other spring break service projects are focusing on improving communities here in America. North Carolina State University students will be working on education and tutoring programs in Alaska and other U.S. states. Wayne State students will be staying close to campus, spending an Alternative Spring Break focusing on community service in Detroit.
Calling all HuffPost superfans!
Sign up for membership to become a founding member and help shape HuffPost's next chapter