It's been a roller coaster of a week in the American soccer world, as an important, progressive stand taken by U.S. women's national team players seeking equal pay for equal work made ever more apparent the disharmony and differences that linger between them and the men's side.
That ambiguous, tenuous dynamic was only magnified on Sunday, after news broke that USWNT legend Abby Wambach had been arrested late Saturday night for driving under the influence. In what was surely a nightmare situation for U.S. Soccer's PR team, two of the men's players, Alejandro Bedoya and Jozy Altidore, took to Twitter to deride Wambach for her actions and arrest.
Predictably, Bedoya and Altidore received an immediate slew of criticism for their tweets. But Bedoya, specifically, doubled and tripled down on his stance, citing the irresponsibility of both Wambach's Saturday night conduct and her previous statements.
Wambach had apologized to her family and fans on Facebook earlier on Sunday, claiming full responsibility for the "horrible mistake" and promising to be a better role model moving forward.
With the 2016 Olympics just months away, it'll be vital for U.S. Soccer to alleviate this kindling tension between the two teams as quickly and completely as it can. None of these players should want the international spotlight to be focused on intra-American beef.
Related
Before You Go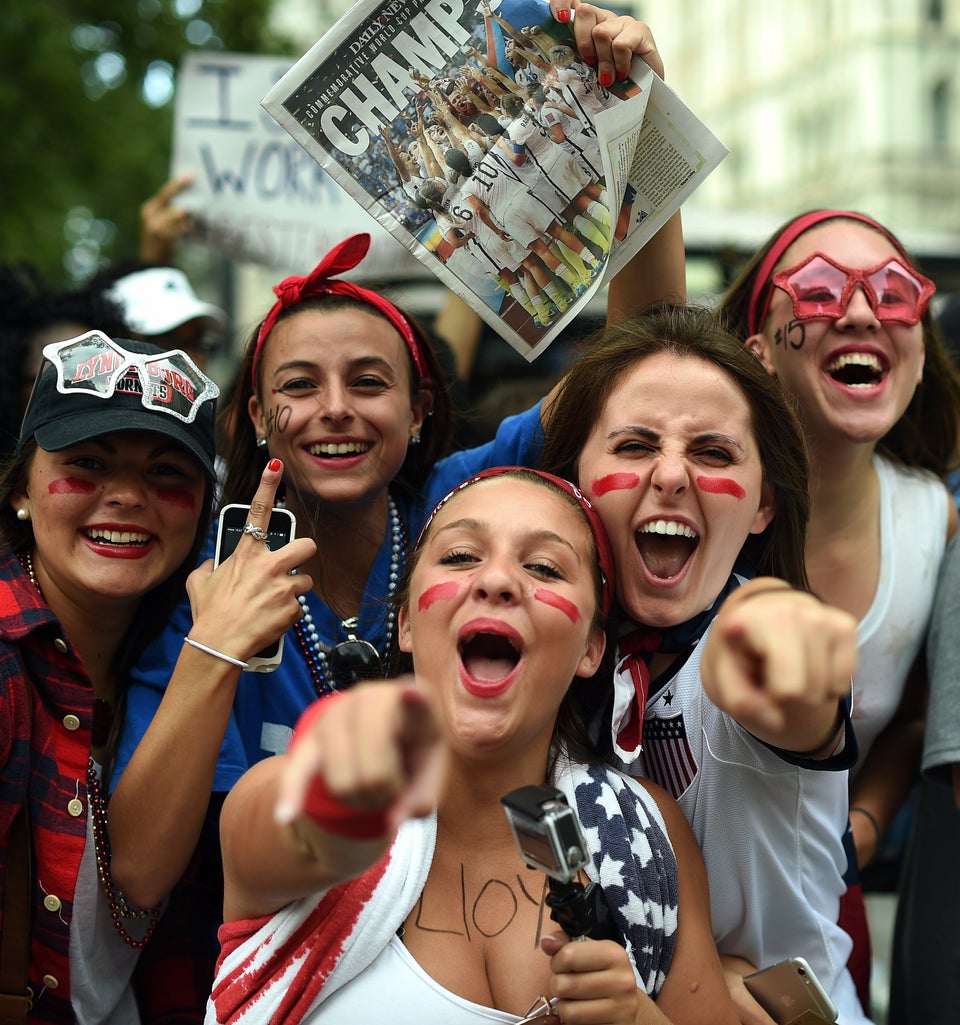 The Best Photos From The NYC Women's World Cup Parade
Popular in the Community