July 2016 - The world watched the public deaths of Alton Sterling in Baton Rouge, Louisiana, Philando Castile in Falcon Heights, Minnesota and multiple police officers in Dallas, Texas, LIVE on Facebook, Snapchat, Twitter, Instagram and multiple other online networks.
The following are posts (in no particular order) from musicians, athletes, educators, entertainers, politicians, the President of the United States and others as the news broke out on social media.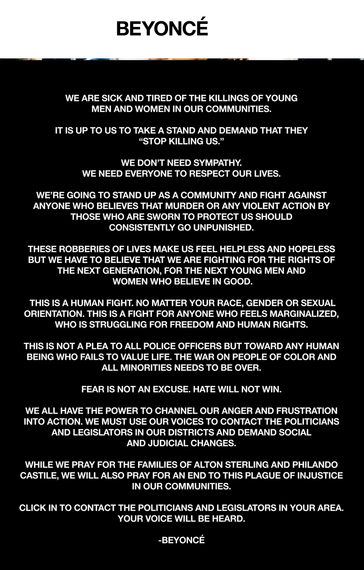 Tech Insider: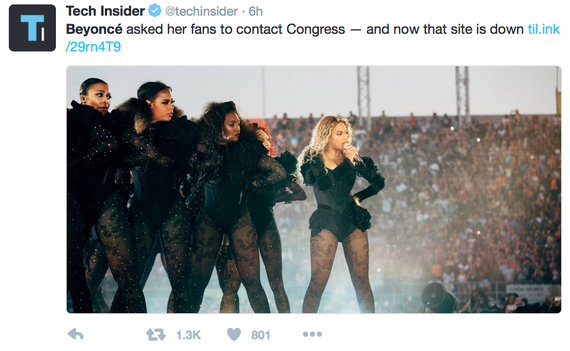 Mark Zuckerberg: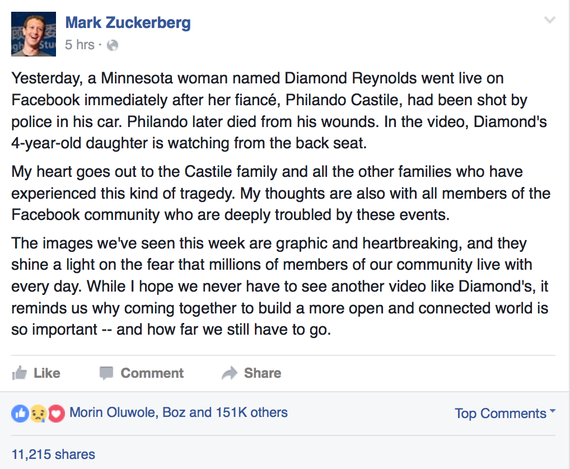 Google: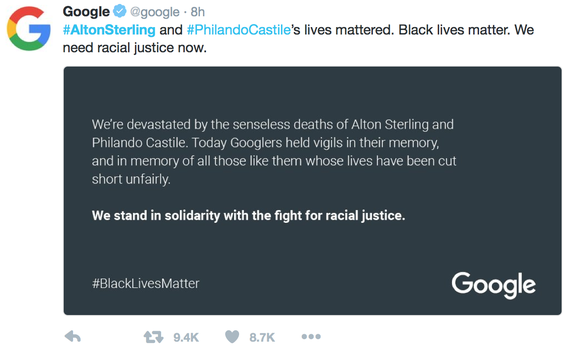 B.Scott on Serena Williams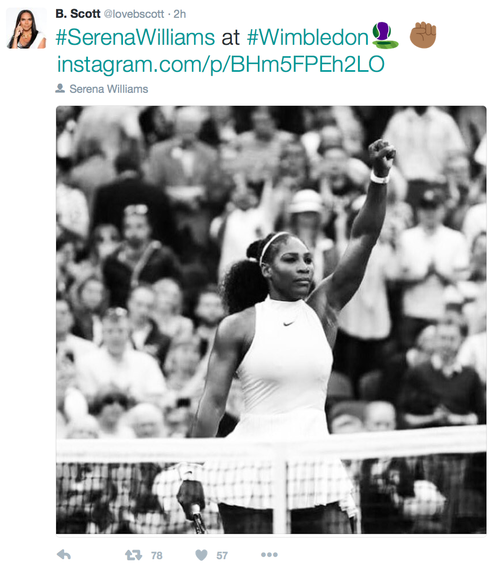 Wiz Khalifa:



Lupe Fiasco:



Lecrae:


Alicia Keys: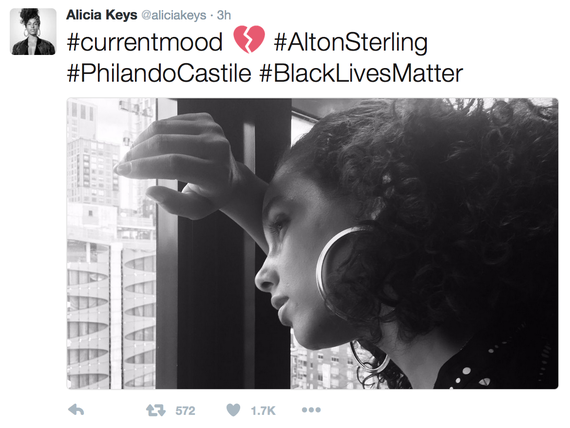 Bruno Mars: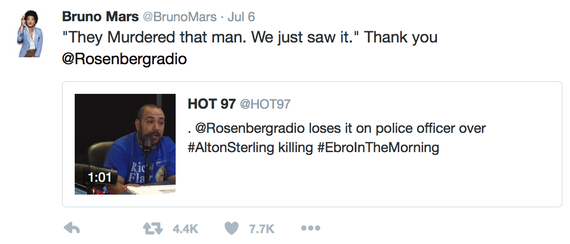 Common:


Dallas Mayor Mike Rawlings: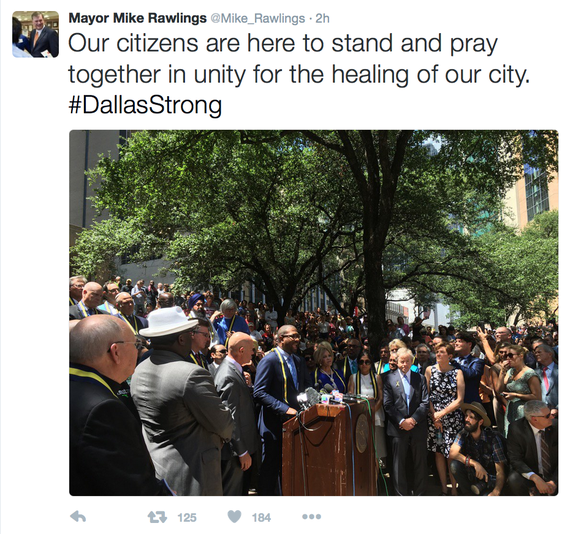 Daymond John: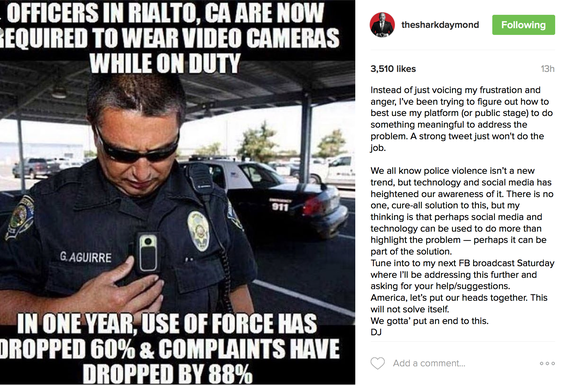 Hillary Clinton: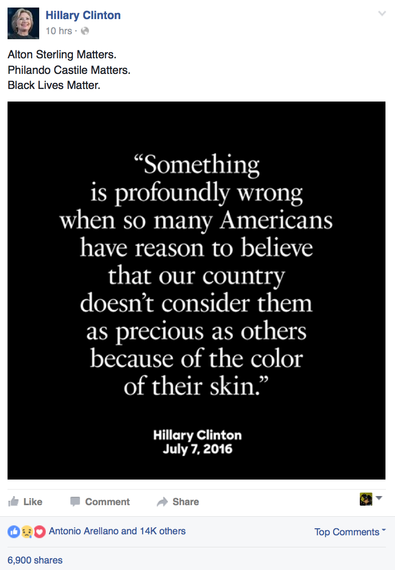 Rosario Dawson re-tweet of Deray McKesson:



Donald Trump:



Drake: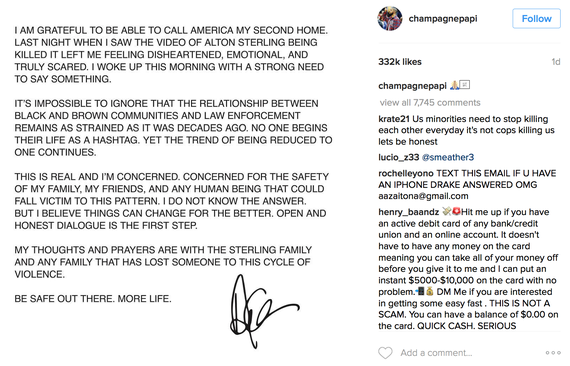 Erykah Badu: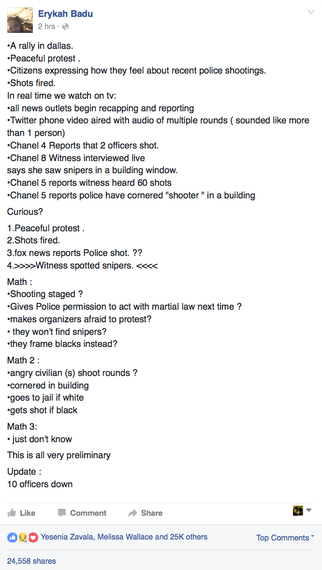 Gabrielle Union:



Iman Abdulmajid: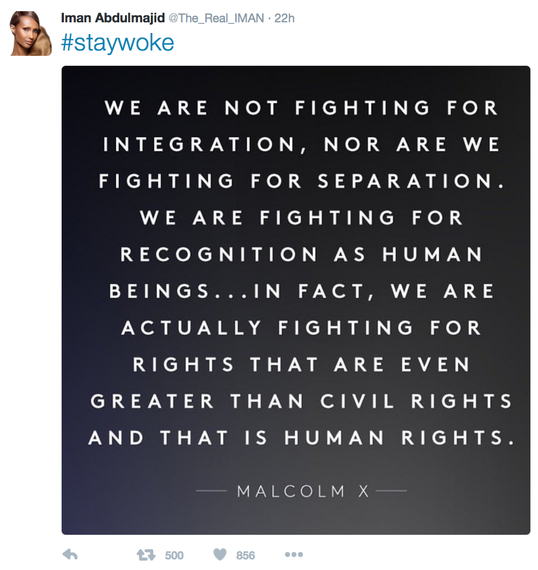 Dayna Lynne re-tweet by Issa Rae: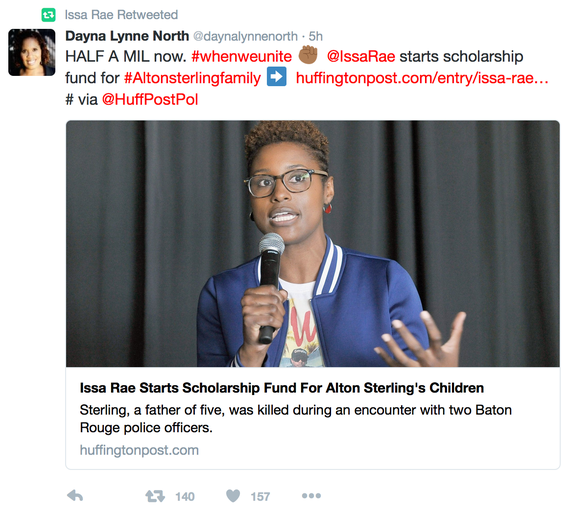 John Legend:


La La: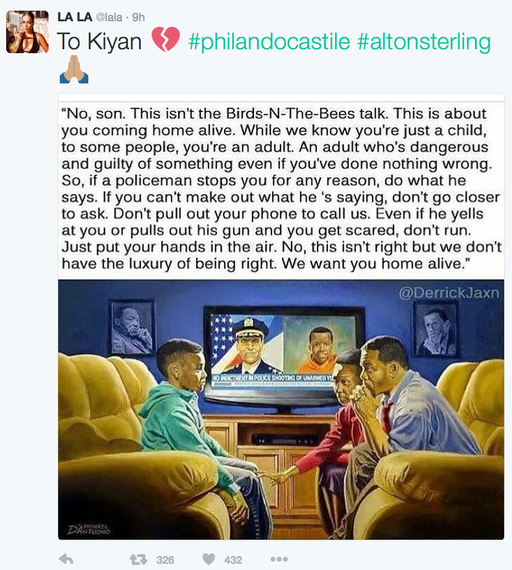 LL Cool J: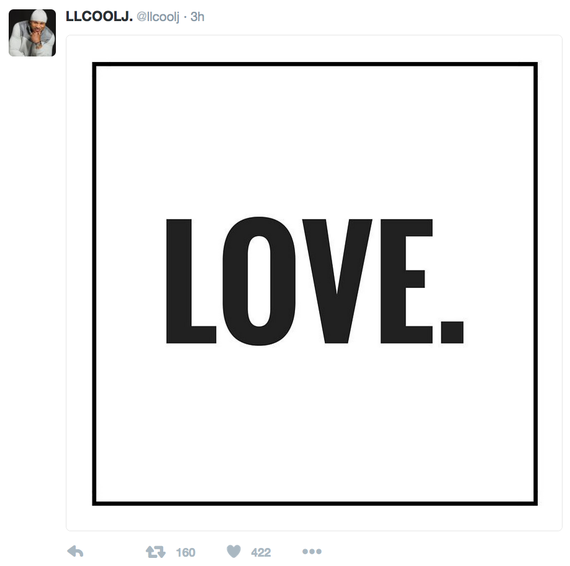 Mike Epps:



Missy Elliott: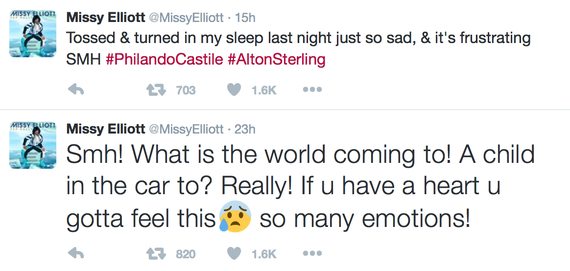 Nicki Minaj:



President Obama: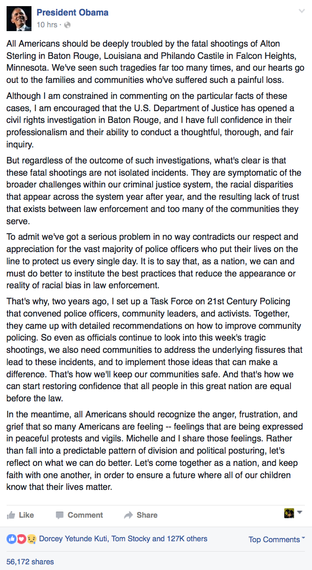 Rickey Smiley: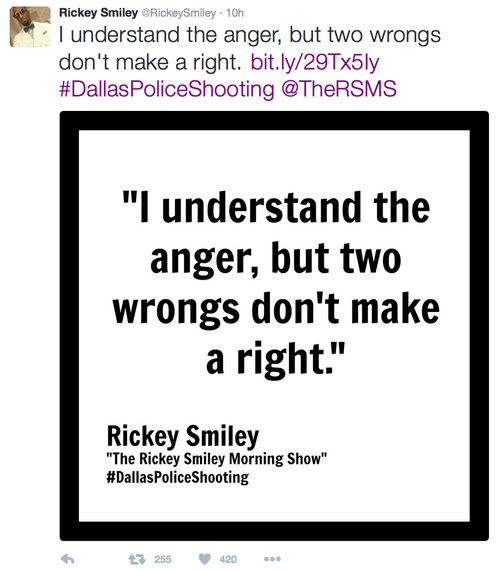 Russell Wilson: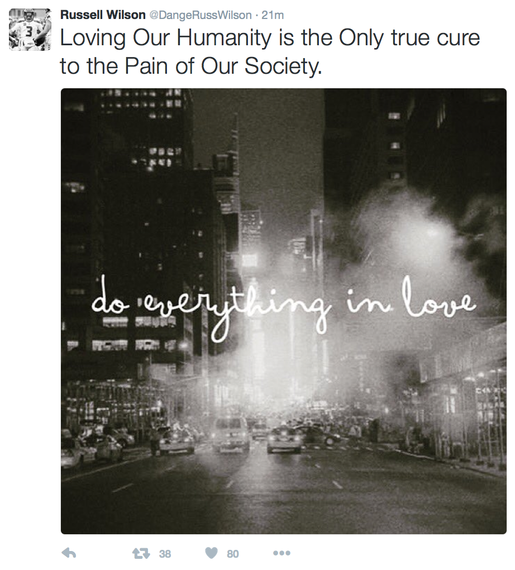 Sammy Tellem: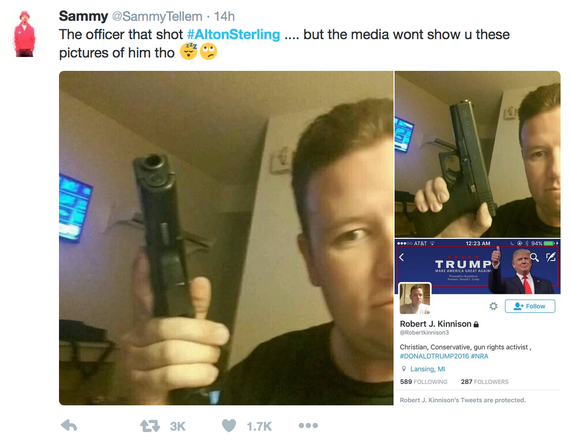 Snapchat News Story shared by Lillie Lee Rhodes: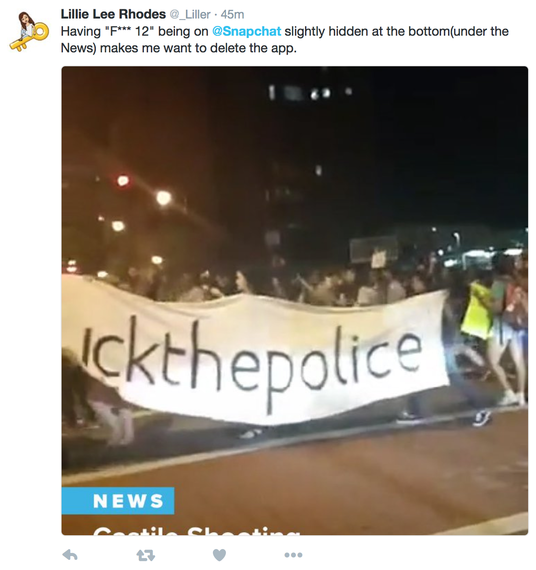 Solange Knowles: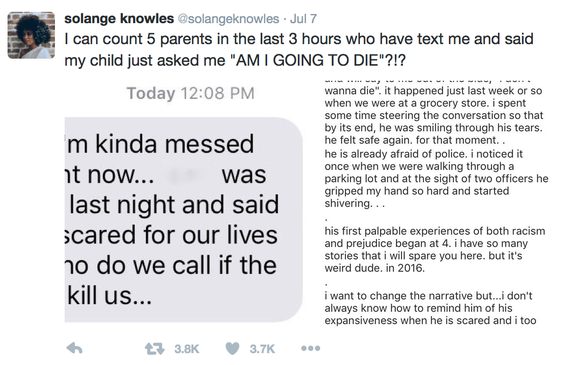 Spike Lee: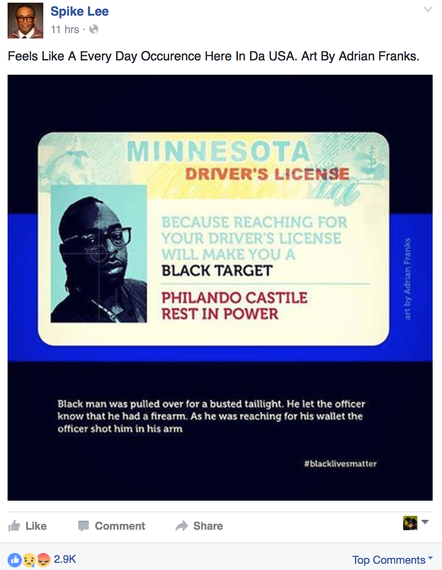 Ty Hunter: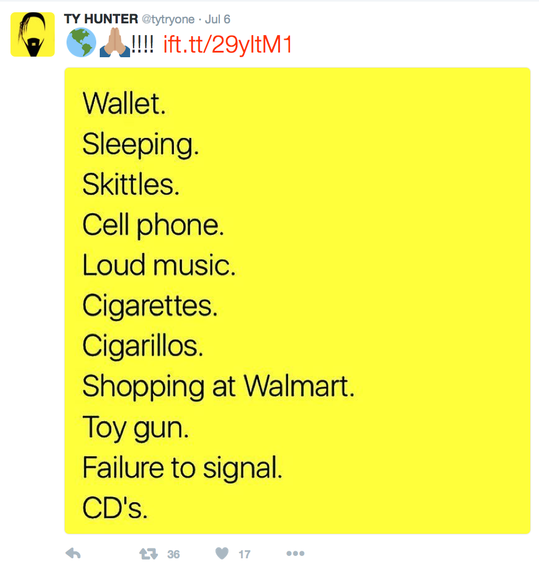 Waka Flocka:



Billboard on Beyonce: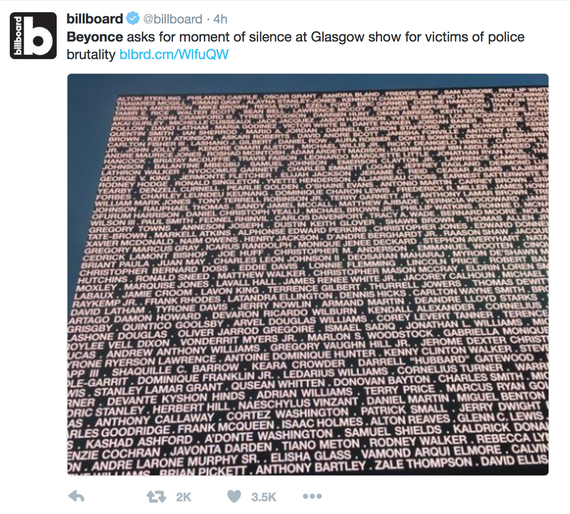 Stay safe, stay peaceful, stay strong.
Popular in the Community