The killing of Alton Sterling has moved crowds of protesters to gather in front of the Triple S Food Mart in Baton Rouge, Louisiana, where he was shot and killed on Tuesday. One of the protesters, who was near the scene, shed light on an issue that has been largely overlooked in the rhetoric surrounding the shooting ― the challenges faced by formerly incarcerated individuals.
The man, who goes by Mally Mall, told The Huffington Post's David Lohr he was once incarcerated with Sterling. He said that society had failed Sterling, who sold CDs and had been living in a shelter for the past few months, long before he was killed at the hands of police. Sterling's predicament illustrates the difficulty of reintegrating into society and finding a job after incarceration, he said.
"Y'all send us home from jail [and] tell us to get a job, knowing that every application they have say, if you're a convicted felon, then we can't work. So then we try to sell CDs, try to sell a few little item[s] just to make it," he said. "Even when we get jobs, we still get judged as criminals."
He added that Sterling's efforts to earn an "honest living" inspired him to get a job and "not get caught up in the wrong."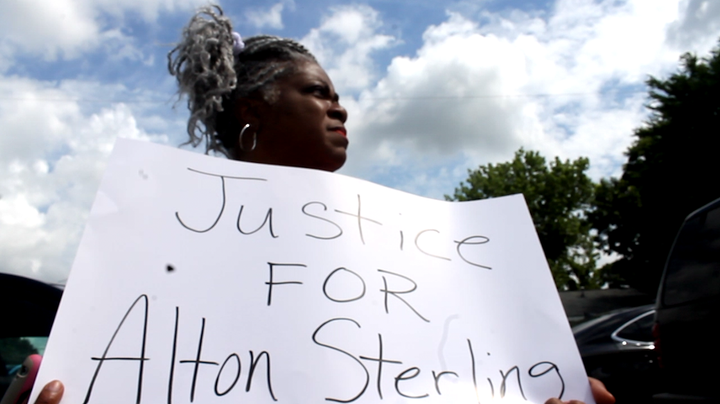 Sterling, a 37-year-old black man, was selling CDs outside of a Baton Rouge convenience store before he was killed early Tuesday morning. The altercation was captured on video and has since gone viral, helping to propel the tragic story into the national spotlight.
While the Department of Justice, the FBI's New Orleans Division and the United States Attorney's Office in Baton Rouge are all investigating the high-profile shooting, Larry Billins, a 54-year-old Baton Rouge resident, said he isn't optimistic about the outcome of the inquiry.
"I wouldn't be surprised if [the police involved] didn't [face any consequences] because it's done happened so many times," he said. "But as long as we let it happen, they're going to keep on doing it. We've got to put this thing to a stop today."
This video was produced by Gemma Sapwell, edited by Zachary Chapman and shot by David Lohr.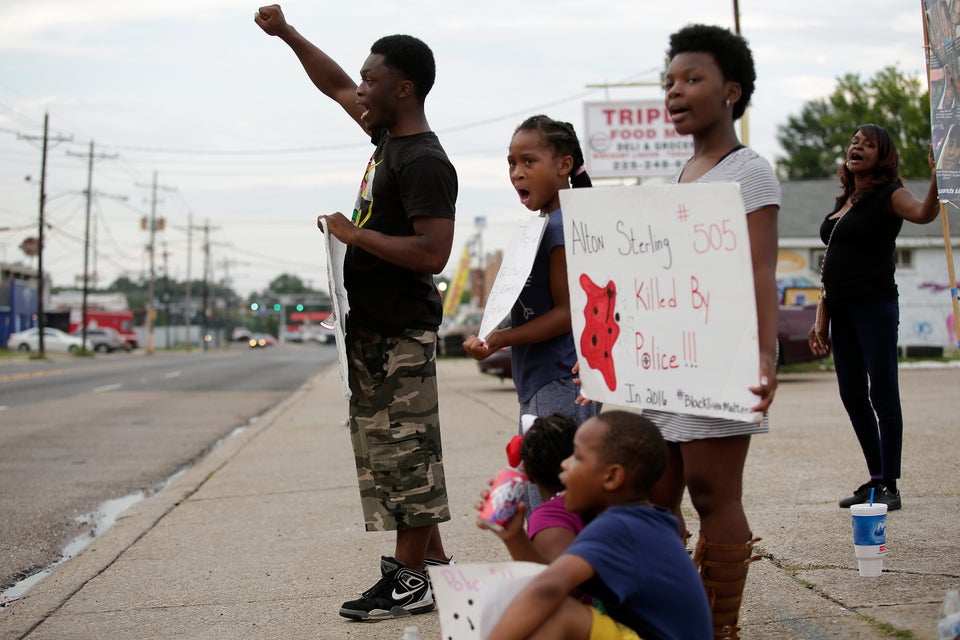 Baton Rouge Protesters Show Support For Alton Sterling
Popular in the Community