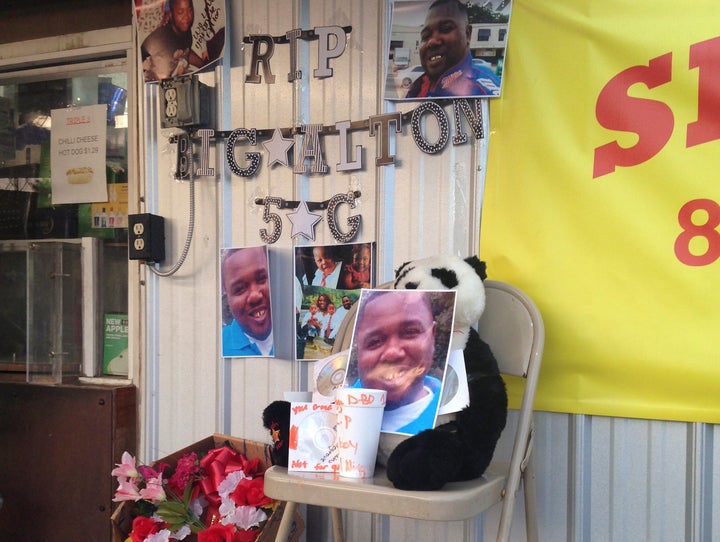 It's been a year and a half since Alton Sterling was killed by two white police officers, and Louisiana's attorney general has yet to release four unseen videos of the deadly shooting. At least one of the videos shows an officer putting a gun to Sterling's head while saying, "I'll kill you, bitch," according to court documents.
"We still don't have closure," Michael Adams, one of the attorneys representing the family, told Baton Rouge's WBRZ-TV. "The city is still sitting and waiting to see what happened or what is going to happen. It's unfair that this entire community is still talking about this almost two years later and have not gotten any further down the road."
Tired of asking and waiting, the Sterling family attorneys this week filed subpoenas in a Baton Rouge state court to force state Attorney General Jeff Landry to turn over not only the videos, but other unreleased evidence.
Sterling, 37, was confronted by East Baton Rouge Parish police officers Blane Salamoni and Howie Lake II outside the Triple S Food Mart on July 5, 2016. The officers, police said, were responding to a call about a man with a gun.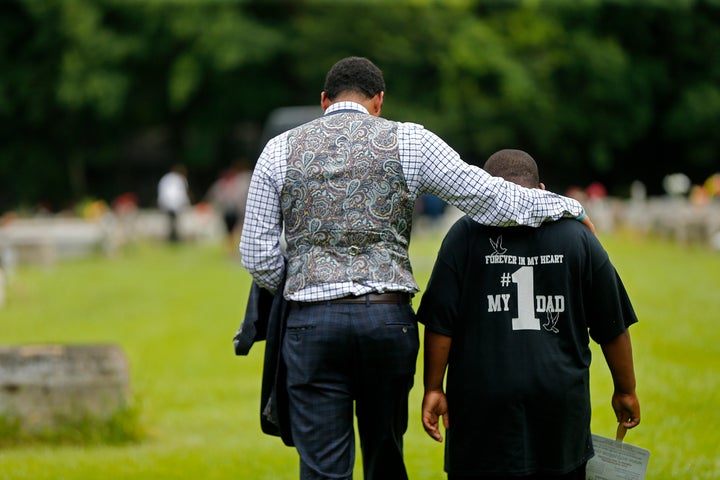 According to a wrongful death lawsuit filed by Sterling's family last year, Sterling cooperated when approached by Officer Lake and it was Salamoni who displayed aggressive behavior.
The court documents allege that Salamoni "pulled out his gun from his holster, pointed his service weapon to Mr. Sterling's head and yelled aggressively, with intent, 'Bitch, I will f**king kill you … I am going to shoot you in your mother f**king head.'″
After deploying a stun gun and tackling Sterling to the ground, Salamoni, who claims Sterling reached for a gun, shot him a total of six times, according to the court documents.
In the days following the shooting, store owner Abdul Muflahi told HuffPost that he witnessed the shooting and did not see Sterling with a gun, but did see officers remove one from Sterling's pocket. A witness caught the shooting on camera.
The killing set off demonstrations, with people decrying police terror against black lives. The department was criticized for its handling of those protests, which included displays of military-style equipment and the use of ear-splitting sirens called LRADs. Officers were also accused of haphazardly pointing assault rifles at protesters and journalists.
While two videos showing the shooting have been released, authorities have yet to release recordings from two body cameras, a dashboard camera and a store surveillance camera.
The attorneys for Sterling's family said they need the materials for the wrongful death lawsuit. The suit names East Baton Rouge Parish, the police department, the police chief and the two officers involved as defendants.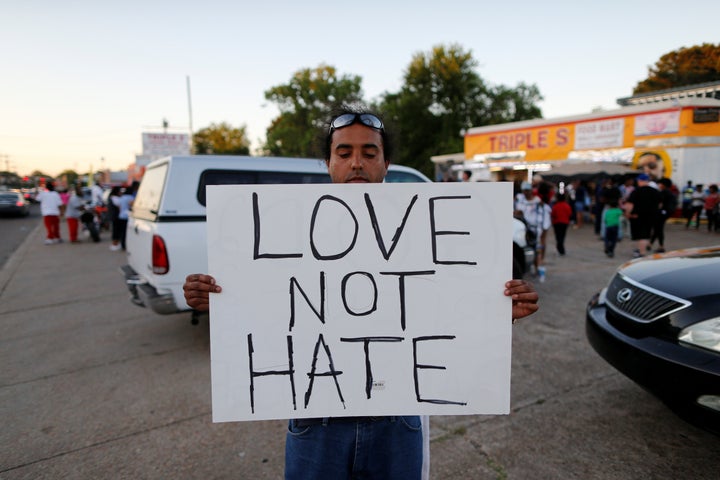 The legal action was taken after the Justice Department announced in May it would not file charges against Salamoni or Lake. Landry's office has yet to determine whether state criminal charges should be filed. Both officers remain on paid administrative leave.
According to The Times-Picayune in New Orleans, in addition to the videos, the subpoenas seek several evidentiary items, including audio recordings, reports, notes and eyewitness statements.
The subpoenas give Landry until Jan. 29 to respond.
Landry's office has reportedly declined to comment on the request, citing the ongoing investigation.