Jon Sacker has one man in particular to thank for saving his life.
The 33-year-old, who was born with cystic fibrosis, needed a second double-lung transplant. But the Oklahoma man wouldn't be able to make it through the difficult operation unless he regained some strength in his lungs. His last hope was a respiratory device that has yet to be approved for use in the United States.
DeComo reportedly called a distributor in Canada and arranged for someone to meet him inside the border with the device. Early Saturday morning on Feb. 22, the ALung CEO stopped on a street corner in Fort Erie (near Buffalo, New York) to pick up the respiratory device.
"It was just an intersection," DeComo recalled to the Star. "We flashed lights and both of us jumped out of our vehicles. We thanked him and shook hands."
He then drove the 224 miles to Pittsburgh, where Sacker was being treated. He made it back the University of Pittsburgh Medical Center by 8 a.m. Sacker received emergency approval to be fitted with the Hemolung, which would help remove excess carbon dioxide from his body. After 20 days, his lungs were finally strong enough to undergo the transplant operation in March.
(Story continues below.)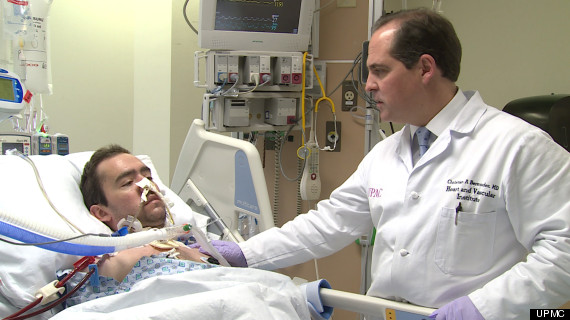 Dr. Christian Bermudez (right) led the team that operated on Jon Sacker (left). (Image courtesy of the University of Pittsburgh Medical Center)
"Jon was in very critical condition when he came to Pittsburgh, and the Hemolung was a lifesaver for him while waiting for his second lung transplant," Dr. Maria Crespo, associate medical director of UPMC's Lung Transplant Program, said in a statement.
Since the surgery, Sacker has improved immensely. The Oklahoma man will stay at the Pittsburgh hospital for several months until he is fully recovered.
And thanks, in no small part, to DeComo.
Before You Go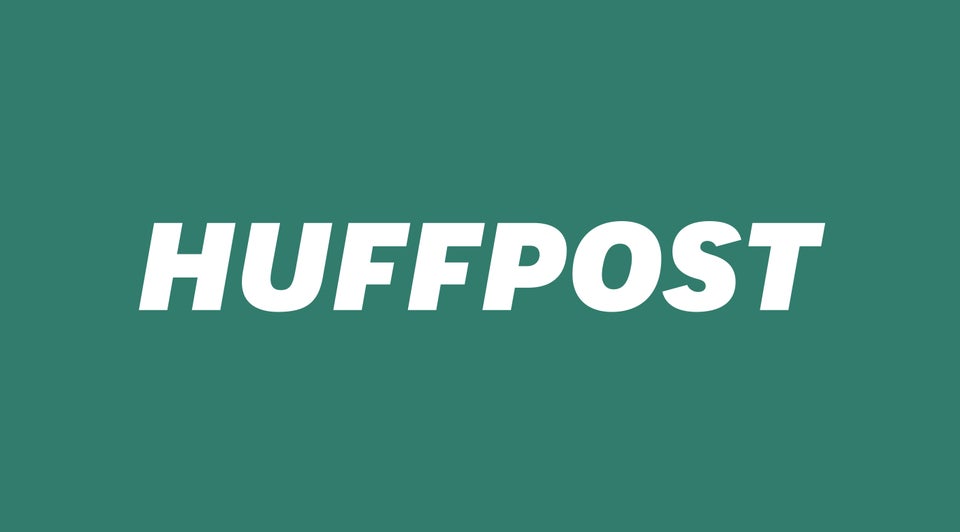 8 Amazing Videos of Everyday Folks Turned Unsung Heroes
Popular in the Community