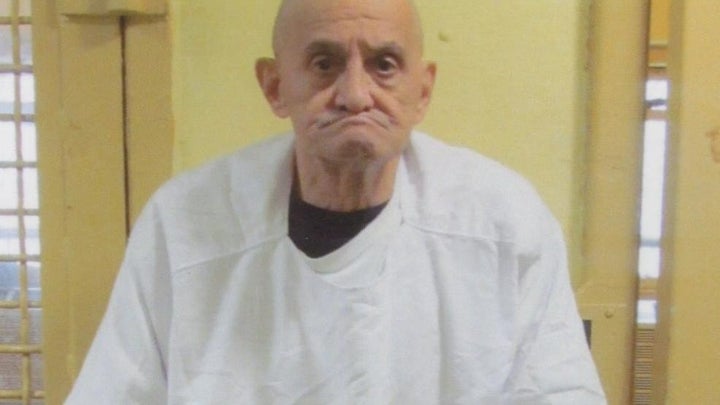 This morning, Alva Campbell Jr. was prepared to die. He had received his daily breathing treatments for asthma and emphysema (and possible lung cancer), he had eaten his last meal, witnesses were seated in the viewing area, and he was strapped to a gurney in Ohio's death chamber.
But he is still alive. For more than two hours, Campbell ― who has been seriously ill for a number of years ― was poked and prodded at by prison officials and medical professionals as they labored to find a suitable vein to inject the lethal drugs into his system. Journalists who were witnesses to the execution said that prison staff first attempted to find a suitable vein in each of of Campbell's arms, twice, and then tried a vein in his right shin. At one point in the process, Campbell began to cry.
David Stebbins, Campbell's lawyer, says that Campbell is happy to be alive. Campbell wiped away tears after being informed the execution was being called off, and shook hands with the medical and prison officials who had been attempting to administer the lethal dose of midazolam and hydromorphone.
The state of Ohio had rejected Campbell's requests for his execution to be stayed on the grounds of serious illness, but they had agreed to one thing: they would give him a special wedge-shaped pillow that would place him in a semi-recumbent position, so that he would not encounter the breathing issues that plague him in his daily life as he was being executed. Campbell, who moves only with the aid of a walker and carries an external colostomy bag, also suffers from heart problems.
"Attempts by the medical team this morning to gain intravenous access were unsuccessful," JoEllen Smith, a spokeswoman for the Ohio Department of Corrections, said in a statement. "A new execution date will be set in the formal reprieve documents issued later today." This is the third time in U.S. history that an execution has been halted after the process began.
Related
Popular in the Community