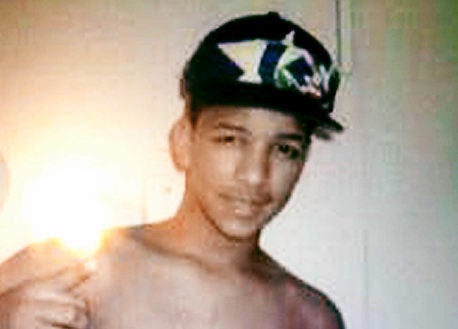 Cabejas was stabbed in the chest on the street at Audubon Avenue just north of 176th Street in Washington Heights early Saturday morning, police said, according to DNAinfo.
The New York Daily News reports the violence stemmed from a playful water fight Thursday that devolved into an actual dispute. After more arguing led to Cabejas slapping Diaz Friday night, the 14 year-old left, returned with a kitchen knife and thrust it into Cabejas' chest.
Cabejas was rushed to Columbia Presbyterian Hospital where he was pronounced dead.
"[Diaz] said, 'I'm gonna come back.'"Jenny Cabejas, 34, the victim's mother, told The News. "My son didn't think nothing. You're a little kid! He didn't think this kid was going to come stab him."
The Village Voice reports that no family attended Diaz's arraignment last night, where he was ordered held without bail. Diaz has a juvenile arrest record already and a pending robbery case against him.
Diaz is officially the youngest murder suspect in New York and will be not be tried as a juvenile, according to The Voice.
Popular in the Community