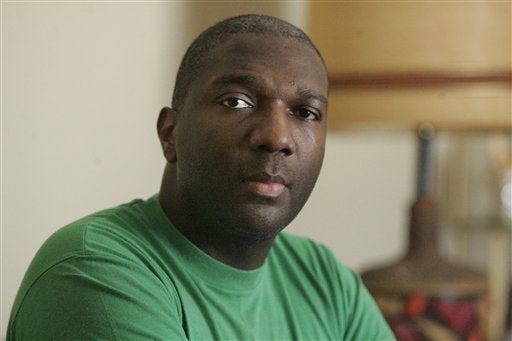 South Carolina U.S. Senate candidate Alvin Greene is out touting ideas he has to boost job creation now that the dust is settling from the fallout of his unlikely win in the state's Democratic primary last month.
Taegan Goddard calls attention to solutions offered by Greene to address pervasive unemployment in an interview Tuesday with The Guardian:
"Another thing we can do for jobs is make toys of me, especially for the holidays. Little dolls. Me. Like maybe little action dolls. Me in an army uniform, air force uniform, and me in my suit. They can make toys of me and my vehicle, especially for the holidays and Christmas for the kids. That's something that would create jobs. So you see I think out of the box like that. It's not something a typical person would bring up. That's something that could happen, that makes sense. It's not a joke."
Greene told the British newspaper that he "was hoping" to capitalize on the media's fixation with his candidacy following the primary to get his economic message out to voters. "I was hoping that it would be big so I would be able to get my message out to as many folks as possible," Greene said of his June 8 victory. "We have got to get the world back to work and bring the world back. So it's a message that has to reach folks and it's something that I'm pursuing and it's going good."
When Greene was asked whether President Obama had been a role model for him given his race, the Democratic Senate nominee had this to say:
"Yes, I mean there's something that, you know, I knew so I just knew that. It was in my mind, I knew that, that, that, that the voters really, they really, that they really, erm, followed the candidate. That they really wanted substance in a candidate..."
Popular in the Community