In 2011, The New York Times asked Gallup to dub "The Happiest Man In America" based on its 2010 Gallup-Healthways Well-Being Index. The answer, as the Times reported at the time: "a tall, Asian-American, observant Jew who is at least 65 and married, has children, lives in Hawaii, runs his own business and has a household income of more than $120,000 a year," specifically, Alvin Wong.
Today, judging by 2013's well-being results, Hawaii is still one of the country's happiest states, but it recently dropped from the top spot (down to eighth) for the first time in four years.
Given Hawaii's recent slip, we wondered if America's Happiest Man -- now 72 years old and working for a home care agency aiding seniors in his community -- is still just as happy. After all, four years ago, Wong was launched into the public eye and forced to contemplate why his simple, happy life was such an anomaly.
Wong didn't think much about his happiness before being dubbed something of an expert on the topic. "Everybody would ask me the same question," he tells The Huffington Post. "What is the secret to your happiness? And at first it was amusing, but a part of this is really sad. People from all over the world called. 'Give me the secret so that tonight I'm going to be very happy for the rest of my life.' It struck me, first, as funny, but then as sad."
The 5-foot-10 Wong lived, as he still does, in a stuccoed house in the university neighborhood of Manoa with his wife, Trudy, and dog, Samuel Sprocket. His two children are in their 30s; his son lives in Washington, D.C., and his daughter lives in Honolulu.
After being given the label of the country's happiest man, Wong says he felt a certain responsibility to be more introspective about his happiness and good fortune. He considers the title both an honor and a duty, and has pursued a second career in motivational speaking.
"People are looking for a quick fix," Wong says of his many questioners. "But it doesn't happen like that. Like marriage or anything else, you've got to work at it."
Wong says the mantra that kept him happy before the fame still works for him today. "Since being named the happiest man in America, I've done a lot of reading and research on this stuff," he says. "I learned about myself ... And I think, for my own sake, I've come to terms with what is the secret to my happiness. It's attitude."
Wong -- in the way only a happy, self-assured person can -- boils it down to basics. Remembering a convention for people with disabilities, Wong notes that the audience, not the invited speaker, was most inspiring. "They've come to realize," he said about the people he met, "'If I don't have a positive attitude, then I'm going to have a very rotten life.' It's either a rotten life, or try to create a positive attitude. So they work at it."
Working to maintain a positive attitude, Wong says, is the foundation for happiness, especially his. After that, he notes that balance and prioritizing are necessary building blocks.
"If you have a family, your family has to come before anything else," he notes. No matter how many jobs or how menial the labor, Wong stresses that approaching work with a positive attitude will make all the difference. "It should be the most important job to you. It's important because you are working to support your family. It's important because you're keeping yourself busy instead of just wallowing around, saying 'woe is me.'" Working, he notes, can and should be therapeutic.
Wong certainly doesn't show any signs of slowing down. In addition to his motivational speaking, he maintains an herb garden and loves to cook Asian cuisine and barbecue for the neighboring university students (but says his wife does it better).
He says clarity comes the moment you realize that it's OK to not be the smartest or even the happiest person in the world, and when you learn to accept your mistakes.
It's not his unique demographic make-up, he says, that makes him happy. "Every day," he says matter-of-factly, "I [take] one step forward and I'm very happy doing that."
CORRECTION: A previous version of this article stated incorrectly that the New York Times article originally came out in 2010. It was 2011.
Before You Go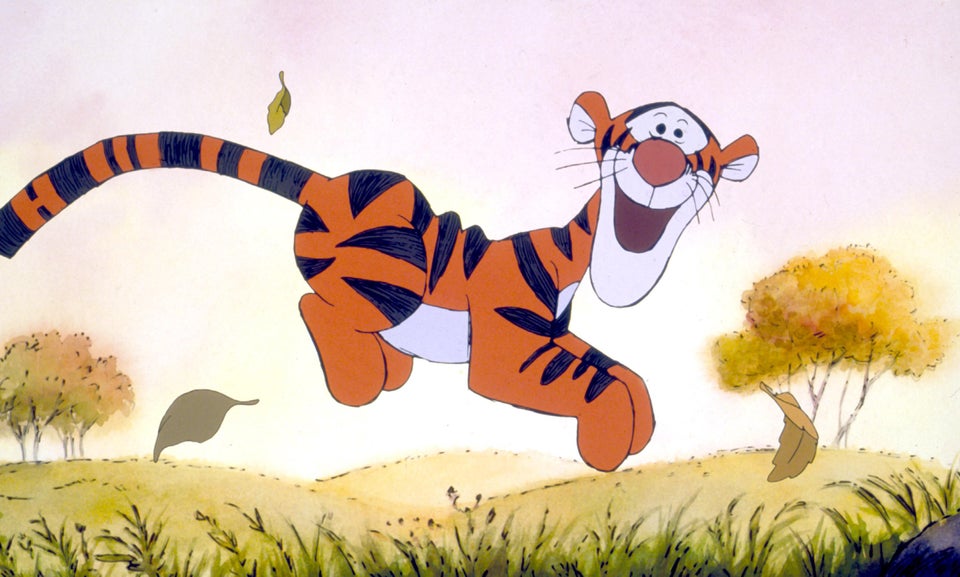 16 Things To Do When You're Feeling Sad