My greatest passion is travel. Nothing excites me more than the thought of setting off for a place I've never been to before and learning to understand it.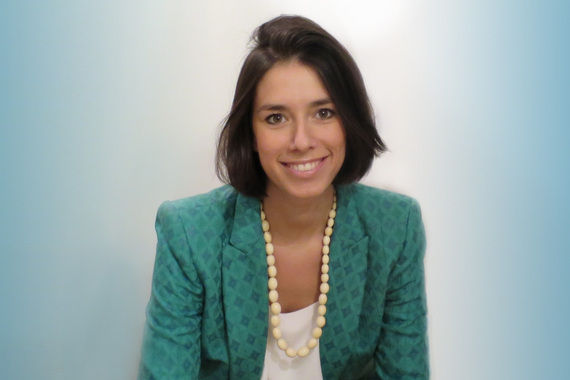 I generally leave it up to my curiosity when choosing where to go. And that's the way it was when I set out on my career journey. During my student years, I had heard much about Accenture, a global professional services company. People spoke of it as an exciting company that offered challenges and opportunities if you worked hard.
I felt I had to find out for myself what might be hidden beneath all the stories I was hearing and what it would be like to take the first steps in my career in an international setting. Driven by my curiosity to meet interesting travel companions along the way, I summoned the courage to begin this new adventure.
Once I had decided where to travel and with whom, it was now time to start planning. What route should I take? What sights should I visit? And what should I bring home at the end of the experience? And so I set out a number of personal milestones when starting my professional journey. I wanted to learn how to work as part of a team, develop an efficient method of working, take part in discussions calmly and have the courage to ask. These are milestones that I am pleasantly surprised to see that I am reaching.
Among the more fascinating aspects of travel are the things you hadn't foreseen, the people you meet by chance and the way you learn to see things from different perspectives. There are places where the locals welcome you into their homes for coffee simply because they saw you on the street. In others, the transportation infrastructure is so well organized that you can be right where all the action is in just a few hours. Then there are places where everyone makes a huge effort to understand and be understood. That's why if reaching your destination seems much harder than anticipated, the resources and contacts you encounter along the way somehow make it possible.
The same thing happens every day at work. The person who invites you for coffee is the one who understands your needs if you're in difficulty. The efficient transportation network is like the well-oiled training apparatus and the innovative tools given to you, so you can work better. Those who make the effort to speak your language are your colleagues, with whom you always find a shared path.
Even before one journey ends, I'm already thinking about the next one. That's the way it is at my company, too. Think about it: At my workplace, the opportunities to work on different and exciting projects are fast and frequent. It's like undertaking different trips-all in one! What excites me most is that I still have so many destinations to discover: places where I can invest my curiosity, plan my personal goals and use all of my talents to reach them.
It's true that you need lots of energy, but the satisfaction is so much greater once you've arrived. Challenging yourself to test your own potential really does help you become a more skilled traveler, day after day. And it makes you ready to begin new journeys to tougher places.
Calling all HuffPost superfans!
Sign up for membership to become a founding member and help shape HuffPost's next chapter