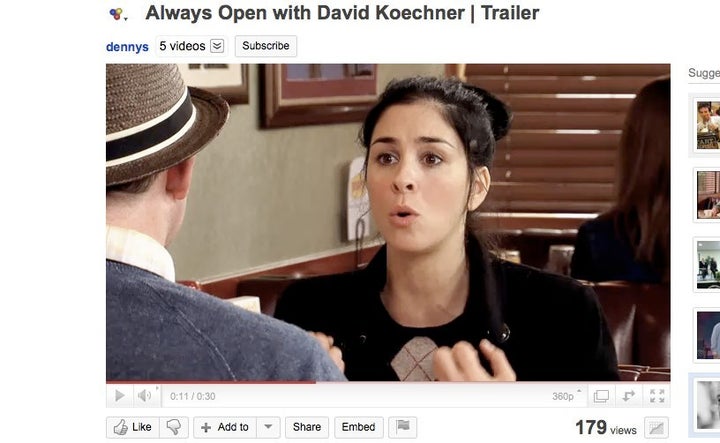 "Arrested Development" fans will get a kick out of this new web series, if not for its hilarious guests (including "AD" alums) but for the fact that it's produced by Will Arnett and Jason Bateman's company DumbDumb. That's right, a real-life Bluth brothers business and it isn't even called Gobias Industries!
A call to DumbDumb's rep confirmed that the series, produced by DumbDumb and sponsored by Denny's, will consist of semi-weekly three-minute episodes featuring Koechner chatting with a different comic over breakfast. The first 3-minute episode will premiere Monday on both sites (as well as on College Humor) and will feature Jason Bateman. The trailer shows future guests to include Sarah Silverman, Amy Poehler, Will Arnett, Kristen Bell and Will Forte.
In case you were wondering, DumbDumb's game is producing "brand-inspired entertainment content" like that funny Arnett short "The Prom" that circulated last summer and was sponsored by Orbit gum. The idea is to integrate sponsorship in a way that doesn't affect the comedy, and while we don't know if the web-savvy comedy crowd these comics attract will go for such blatant product placement, you can't deny that the series looks really promising.

Watch the full trailer below. New episodes will be available every few weeks staring Monday with Koechner's chat with Bateman.
Popular in the Community