There's a secret nook called Intimo in Panama City's San Francisco sector.
There's no sign, but Google Maps says I've arrived. I walk around the side of a cake shop. Then I see it…an electric keypad on a sliding door. For an instant I worry I won't be able to get in. But in true Panamanian fashion, the door is ajar.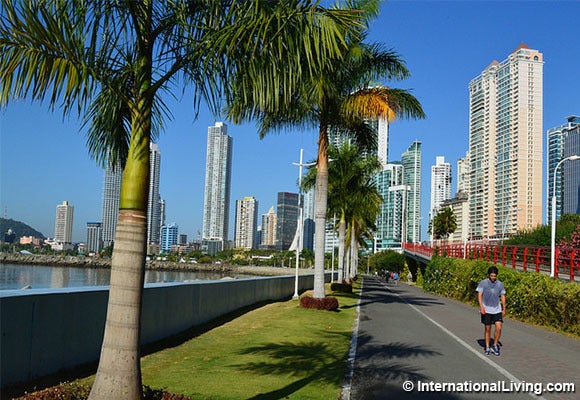 There are just a few tables, but I sit at the long wooden bar. The kitchen is completely open. From here I can watch the action and take in smells of cedar smoke and garam masala.
The owner has lent his kitchen to fellow chef Edna Cochez, who is serving up little plates of Indian street food. Chaat samosa and chicken tikka on fluffy basmati are among the offerings—tonight only, from 11 p.m., while supplies last. Word went out via the grapevine, no big announcements. I feel happy and privileged to be here. That pretty much sums up my life in Panama City.
I've been living in Panama's capital for more than 10 years. There was a time when I could keep track of what was going on. I'd rattle off the week's events for my friends…we'd pick a few and go. But these days there's much too much in the way of activities for any one person—or publication—to compile.
Many people classify this as a "skyscraper city." And it's true, the skyline rivals that of Hong Kong. The promenade and recreation area known as the Cinta Costera fronts the International Banking District, offering incredible views of Panama Bay. But this city has many faces. Historic Casco Viejo is home to a wealth of colonial architecture: no towers here. Likewise, the green Ancón district, on the city's western edge, abuts the Panama Canal watershed and is filled with more houses than apartments.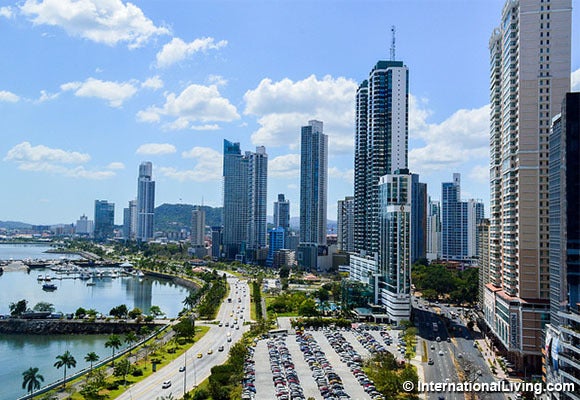 Whatever you're into, you're likely to find it in Panama City. Opera, jazz, dance…mixed martial arts, baseball, soccer…live rock and salsa…art exhibits and film festivals…I've done it all. We have theaters and galleries galore. I am a frequent customer of the Ancón Theater Guild, where most shows are in English. Every year I look forward to its hilarious Improv nights.
My favorite exhibits tend to be at the Frank Gehry-designed Biomuseum and the Museo de Arte Contemporáneo (known as "el MAC"). The wildly colored creation that is the Biomuseum showcases avant-garde architecture and construction techniques. What I love, however, is how the exhibits highlight what I like to call Panama's biodiversity. There's an all-around theater in which images from the rainforest are projected. A true feast for the eyes. The MAC is a small space for changing exhibits, not a museum with a permanent collection.
Every time I go to see an exhibit, there's something new. I've seen local artist exhibits here and international shows from as far afield as China.
Home to nearly 2 million people, Panama City is wonderfully international, so I also enjoy seeing what the various expat communities are up to. I am Indian, and I have gotten to attend Diwali balls and dance performances worthy of a Bollywood set. The Alliance Française hosts dozens of events—I enjoy the yearly unveiling of the new Beaujolais wines.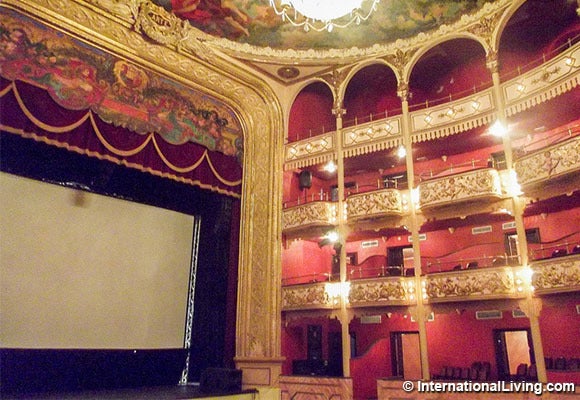 As Panama City is on the water, it is breezy and comfortable for those who, like me, prefer a humid environment. Average daytime temperature is 88 F, with most evenings around 78 F.
You'll find every cuisine imaginable, from traditional to fusion. Spend $3, $7, $20, or $70 on a meal…the choice is yours.
One of my favorite places to eat is a fun pub called Rana Dorada. It's always hopping, and during daily happy hours I can get a pint of my favorite blanche microbrew for $3 instead of $5. My favorite dish here is a pizza piled high with arugula for $12. If Rana is a little too "hopping" for me, I walk down the block to Avatar, a stellar Indian restaurant. It's fun to go with a group, as the portions are big, for sharing. Even if we go all out with appetizers, mains, and copious amounts of wine (Avatar offers a very generous pour), we rarely spend more than $30 a head.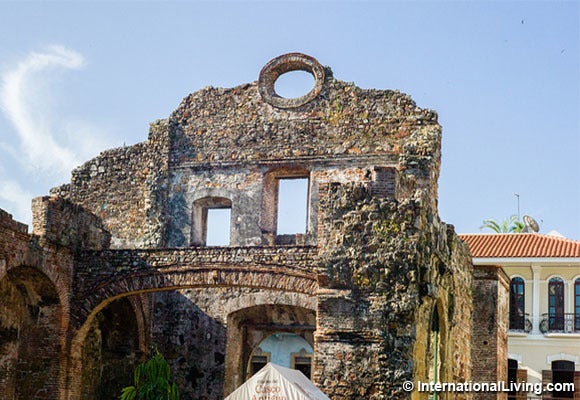 A couple would want around $3,000 a month to live comfortably in Panama City, including rent. For example, a nice one- or two-bedroom apartment, with 1.5 or two bathrooms in a central area, can be had for $1,300 a month if you are renting long-term. Size will likely be 750 to 1,000 square feet, and often buildings have amenities, such as a social area, party room, and/or fitness room.
Panama City's top hospitals have affiliations with U.S. facilities, from the Cleveland Clinic and Miami Children's Hospital to Johns Hopkins International.
They are also accredited by Joint Commission International (JCI), a prestigious organization with exacting standards. At fancy Punta Pacífica Hospital, you can see a doctor for about $50 and a specialist for about $75. At a small clinic around the corner from my apartment, I see a wonderful doctor for $15. The last time I needed antibiotics, I asked for quick-acting shots rather than pills. She prescribed three shots and I only paid $11 for each visit…which included the cost of the shot and the appointment.
Related
Popular in the Community