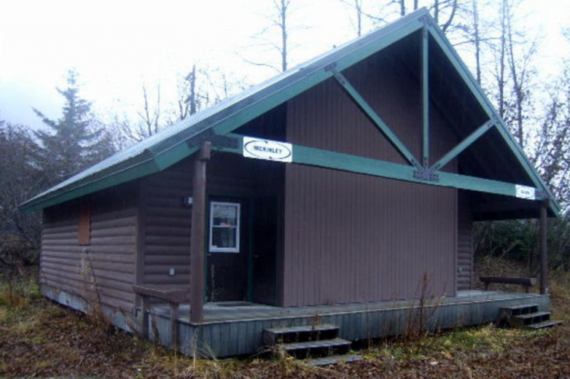 The U.S. Air Force is auctioning off six recreational cabins in the Kenai Peninsula community of Seward, and they could be a steal. The minimum bid starts at $25, but the winning bidders must commit to having the 32-by-32-foot duplex cabins -- containing two identical living areas -- moved from their current location by May 15.
The cabins were part of the Air Force's recreation camp at Seward and were used by active-duty and retired military members. They are summer cabins, meaning they have little insulation, but they come with plumbing, electrical hookups and even a kitchen and bathroom, complete with shower.
In September 2012, the Seward Air Force Rec Camp was closed due to budget cuts. The camp had 16,000 to 20,000 visitors annually, according to the Air Force. The recreation camp land will be turned over to the City of Seward once all buildings and cabins have been removed, according to Air Force officials.