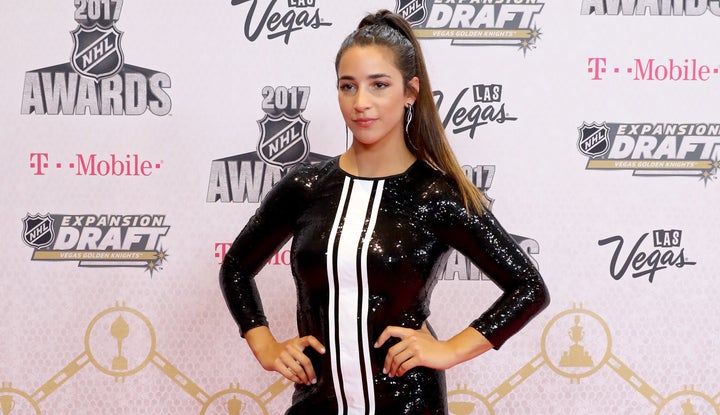 Aly Raisman wants colleges to do better ― much better ― to address sexual assault on campuses.
"Colleges, I beg you to have character, stand up for what's right and set the standard for abusers and how campuses support survivors," the Olympic gymnast wrote on her Instagram on Monday evening. "Please create safer environments so students feel comfortable sharing their stories and take better measures to PREVENT abuse."
Raisman has been visiting college campuses to promote her new book Fierce and discuss her experience as a sexual assault survivor. She wrote that she was appalled by how many people told her they'd been sexually assaulted ― and by how little universities seem to care about the well-being of students.
"It hurts me to hear so many students tell me their stories in tears, some for the first time, of how they were assaulted on campus," Raisman wrote. "Many come to me because they don't know what else to do. They're traumatized from their horrible experience and also devastated and scared that their abuser is STILL walking around campus."
"To all the colleges out there, DO BETTER. Who cares if someone is a starting player, star athlete, exceptional student? If someone is an abuser, there must be consequences," Raisman continued in her Instagram post. "Putting reputations above safety needs to stop."
Raisman summed up her point with a powerful challenge: "Do the right thing and have character. Which college will be the leader in helping prevent abuse and supporting survivors?"