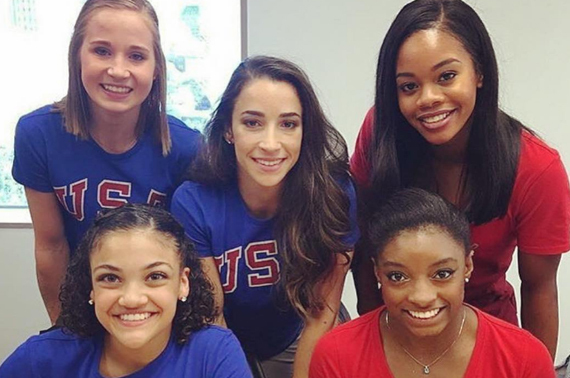 The 2016 Olympic Games in Rio were definitely one for the history books as the USA came out on top with a total of 121 medals. Nine of those medals came thanks to the US Women's Gymnastics Team, dubbed the "Final Five". Aly Raisman, Simone Biles, Gabby Douglas, Laurie Hernandez and Madison Kocian walked away with a team gold, gold and silver on floor, silver and bronze on beam and silver on uneven bars as well as with the world's heart.
These five ladies have cemented their status in the world of sports but have also become quite the phenomenon in pop culture. So how exactly should the "Final Five" be remembered? As the most winning us women's gymnastics team ever? As five girls who achieved their dreams? As strong women? How about all of the above.
In a recent interview with Sports Illustrated, 22-year-old Raisman, team captain of the Final Five, gave a great answer to the question of how they should be remembered. "I hope that we are remembered by our good sportsmanship and our friendship on the floor. I think that's like really what the Olympics is all about."
She went on to say, "I think sometimes like everyone gets wrapped up in the gold medals and everything and while that's incredible and we're so happy that we won, I think the most important thing at the end of the day is being a good person and being good teammates. I hope people saw that at home."
Well, if you watched even 10 seconds of the "Final Five" during the Olympics, then you know they portrayed all those qualities and we think they'll definitely be remembered the way Aly wants them to be.
To see even more interview highlights from the Final Five's recent press tour in NYC, visit shineon-media.com and don't forget that you can see the girls when they come to your city on the Kelloggs Tour.
REAL LIFE. REAL NEWS. REAL VOICES.
Help us tell more of the stories that matter from voices that too often remain unheard.