Olympic gymnast Aly Raisman may have just gotten a 255-pound man to flip.
Raisman, who won a gold and two silvers in the Rio Games, accepted a double date proposal from Oakland Raiders tight end Colton Underwood during an interview with the Yahoo! Sports video channel.
Underwood, 24, invited the 22-year-old Raisman to go out with her gymnast pal Shawn Johnson, a 2008 Olympic gold medalist, and husband, Raiders long snapper Andrew East.
Johnson and East had apparently discussed Underwood with Raisman before, and she gave her thumbs-up in the clip.
"He's very cute," she said. "...I would go on a date with him."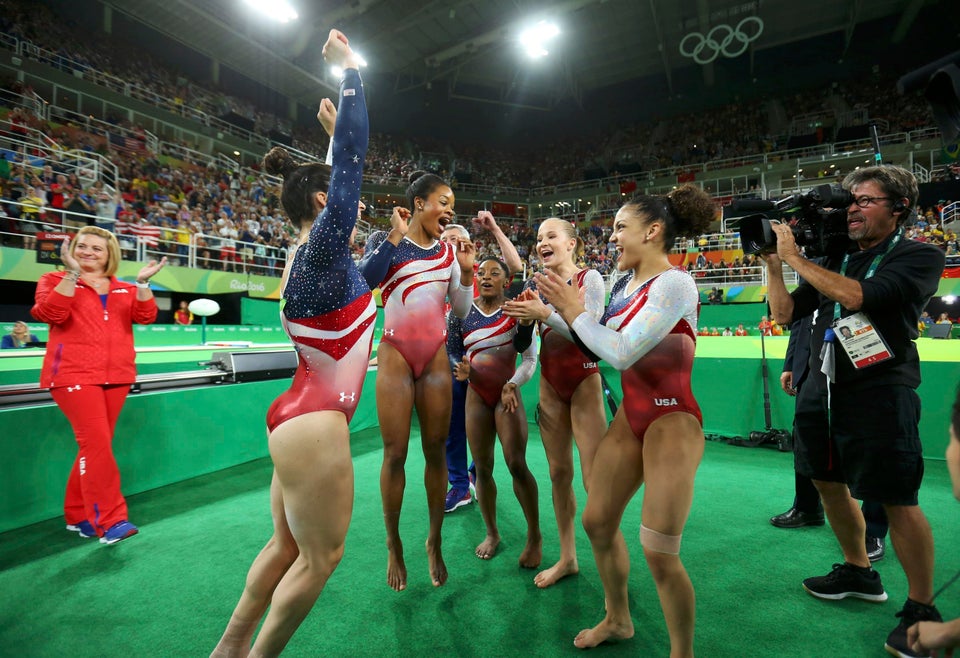 The Final Five Love Each Other So Much