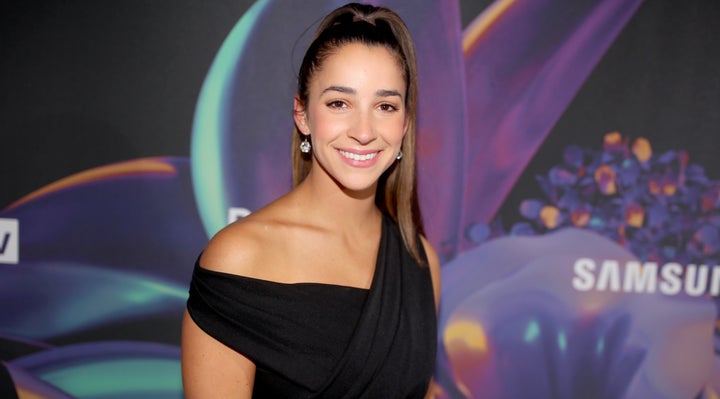 Aly Raisman has a powerful message for survivors of sexual assault.
The Olympic gymnast and sexual abuse survivor was at Louisiana State University on Wednesday night for a speaking event in partnership with the Delta Gamma sorority. Raisman discussed her book Fierce and what recovery has looked like for her since coming forward with abuse allegations against former USA Gymnastics doctor Larry Nassar.
Raisman, 23, talked about testifying against Nassar in January during the former doctor's sentencing hearing. Over 260 athletes accused Nassar of serial sexual abuse under the guise of medical treatment while he was a trainer for USA Gymnastics and at Michigan State University. He received three concurrent sentences of 60 years, 40-125 years and 40-175 years in prison.
"I'm not as strong as I looked in those 12 or 13 minutes," Raisman said of her now iconic impact statement, which she read aloud to Nassar in court. "I don't think people understand how much it affects me every day ... It took everything I had to be strong in that moment."
She told the crowd that some people still believe she shouldn't complain about the abuse she endured because of the gold medals she's won at past Olympics. To that, she responded: "Just because you are winning does not make abuse OK."
"I think that it's important to recognize that this Me Too movement is not just in Hollywood, it's not just in gymnastics, it's not just in other sports," Raisman continued, according to LSU's Daily Reveille. "It's everywhere, including colleges. I'm not going to sit here and pretend, nor should anyone else, that sexual assault is not a very big problem on these campuses. It's not something that's talked about enough."
In a follow-up interview with The Advocate, Raisman reflected on her recent activism and what she hopes her legacy will be.
"I want to be remembered for changing the way that women are looked at. I want to see women be more respected," she said. "And I hope that one day we get to a point where everyone understands that women don't have to be modest to be respected."
Popular in the Community