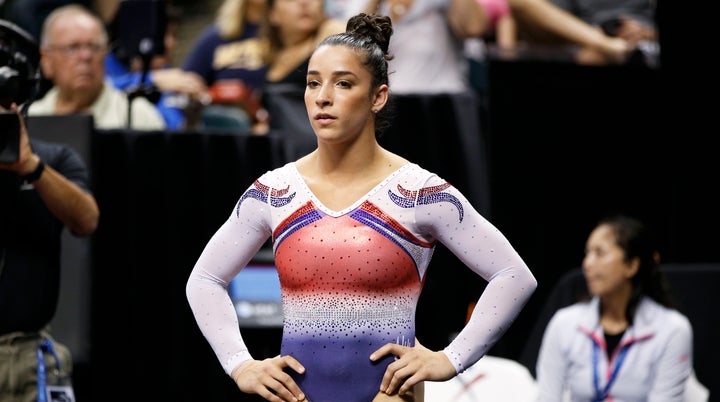 Aly Raisman just called out USA Gymnastics for victim-blaming the 120-plus women who have accused former team doctor Larry Nassar of sexual abuse.
In a series of tweets on Wednesday, the Olympic gold medalist wrote that USA Gymnastics is "100 percent responsible" for Nassar's rampant sexual abuse, and called for an investigation into the organization.
″@USAGym STOP VICTIM SHAMING," Raisman wrote. "Your statements are hurtful. If you did not believe that I & others were abused than why pressure & manipulate us? WE WERE MOLESTED BY A MONSTER U ENABLED 2 THRIVE FOR DECADES. You are 100% responsible. It was mandatory to get 'treatment' by Nassar."
Raisman seems to be referring to USA Gymnastics' most recent statement in which the organization responds to top-tier gymnast Maggie Nichols' new allegations that Nassar sexually abused her while treating a back injury. In the statement, USA Gymnastics denied that the organization covered up Nassar's abuse, and applauded Nichols for coming forward. But it says Nichols and a second athlete "did not provide reasonable suspicion that sexual abuse had occurred."
Raisman said USA Gymnastics should have done much more to protect athletes from the now-imprisoned serial predator.
"We must understand how this happened to make sure it never occurs again," she tweeted. "... The system has to change so that athletes are safe. Enablers need to be held accountable."
"'Treatment sessions' with him always made me feel tense and uncomfortable," Raisman wrote in her book Fierce. "I would grit my teeth trying to convince myself that all this was part of the healing process. The truth was he never made my injuries feel any better, but I always obeyed because he had a reputation for being the best doctor."
All of Nassar's victims claim that he abused them during routine medical exams; some say they were as young as 12 at the time.
Sentencing on the sexual misconduct charges is scheduled for Jan. 16, when victims will be allowed to read impact statements.
Popular in the Community