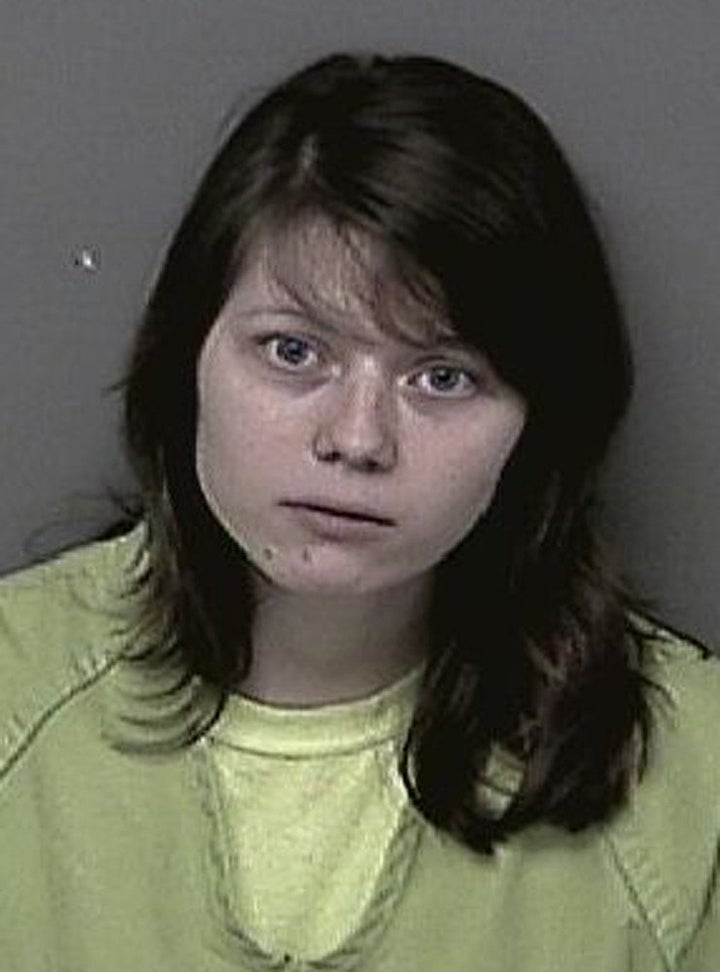 While the rest of the country was preparing to watch the Pats, the Giants and Madonna in the Super Bowl, Josh Powell, the Utah man under suspicion in the disappearance of his wife, Susan, blew up himself and his two young sons in a premeditated ball of fire at his rented home not far from me in Washington State. Being a therapist, I couldn't help but put myself in the shoes of the female social worker, tasked with bringing the boys to Powell's house for that court-ordered, supervised visit. On Sunday, the boys got out of the car ahead of her and by the time she got to the door of the home, the boys were inside and Powell had locked her out. She smelled gasoline and immediately called her supervisor. As she was calling, the house burst into flames. It's unthinkable to imagine watching two little boys, who just minutes earlier had been riding with you in your car, burn to death.

No sooner did I click off of the Powell story but there was a picture of a brown-haired teenager in light green with the caption, "Missouri girl calls murder 'enjoyable'." Alyssa Bustamante was being sentenced for stabbing, strangling and slitting the throat of her 9-year-old neighbor, Elizabeth Olten. After the killing, Alyssa wrote about the "ahmazing" feeling of killing Elizabeth and called it "enjoyable." It's unthinkable to imagine a teenage girl perpetrating something so callous and horrific.

These acts of violence stun the mind with their unthinkable nature but I couldn't help but ask myself about the difference between the unthinkable and the unknowable. These acts were unthinkable but were they unknowable? Did anyone suspect? Before each event, what were the signs? Were there any signs? Was anything overlooked because of that unconscious desire not to cross an unthinkable line?

I don't really know much about the Missouri murder, if there were any signs pointing to the horrible truth that Alyssa Bustamante possessed an ability to commit cold-blooded murder. Sometimes, the hardest people on earth to read are teenagers, who cling to their secrets with fierce tenacity and throw up angry, do-or-die proclamations like so much chaff. Still, who knew this girl? Was anyone watching? Was anyone listening? Did anyone get that in-the-pit-of-your-stomach feeling about her? Maybe, if they had, Elizabeth Olten would be alive today.

According to what I've read, Susan Powell's parents, who were awarded temporary custody of the boys, saw plenty of red flags but were trapped within a court system that didn't. Susan's parents thought Josh Powell capable of "doing something like this" but, in a legal realm, thinking isn't knowing. And how do you really know until after the fact?

Hindsight, they say, is 20-20. I can imagine the second-guessing and shattering waves of if-only experienced by the caring, competent people surrounding both of these cases -- the judges, the school counselors, the attorneys, the doctors, the social workers, the family members. I can imagine because, in a way, I've been in their shoes. I've sat in my office and gone back over what I said and did and saw and thought when all my efforts to help someone proved not to be enough.

We get busy and we don't want to think that people we know could do something like this. We don't want to contemplate a world where such horror exists as a possibility. And then houses blow up with children inside and children are murdered by the teenage girl next door.

No one can help Braden and Charles Powell or Elizabeth Olten after the fact. What I can do -- what all of us can do -- is determine to pay more attention to the people around us. We can determine to stop and look deeper, to stop and listen more closely, to stop and pay attention to that in-the pit-of-your-stomach feeling. All of us need to stop, pay attention and then speak up, because what we do know is unthinkable things will continue to happen.
Calling all HuffPost superfans!
Sign up for membership to become a founding member and help shape HuffPost's next chapter