Throughout the second season of "RuPaul's All Stars Drag Race," Huffington Post Queer Voices will interview each departing queen on the Friday following the air date of their elimination episode. Check HuffPost Queer Voices weekly to hear these queens reflect on their time on the show and their legacy as queer artists and performers.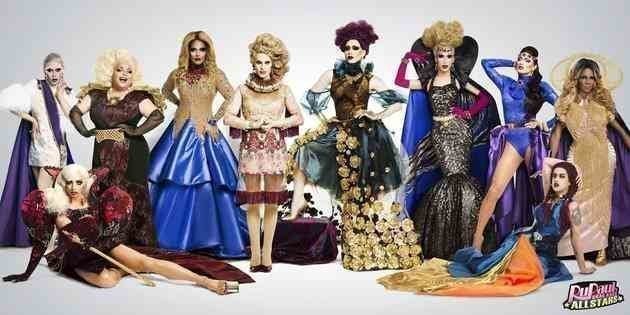 We're about halfway through this season of "RuPaul's All Stars Drag Race," and the competition is getting stiff.
This week audiences said goodbye to one contestant that many thought could take home the crown ― the much beloved Alyssa Edwards. But was it really goodbye?
Thursday night's show ended with yet another twist, with the eliminated "All Stars" girls appearing behind the mirror at the end of the episode.
Clearly this is the "revenge" portion of the competition that Ru mentioned following CoCo's elimination in the first episode ― but what does it all mean?
We suppose we'll have to tune in next week to learn more. But, for now, we caught up with Alyssa about her elimination episode.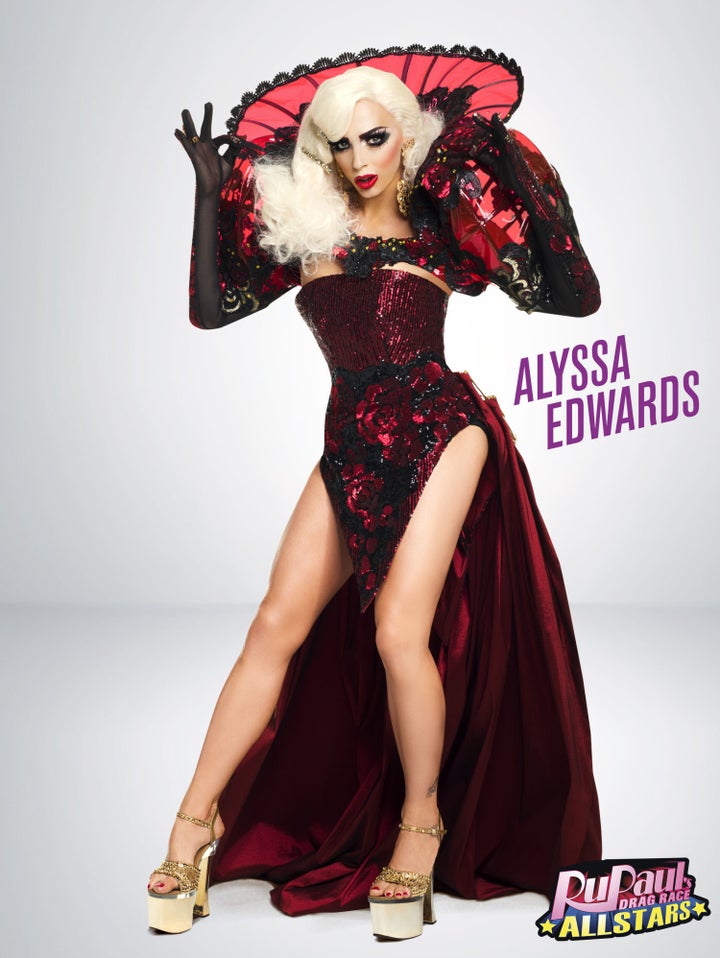 The Huffington Post: Let's talk about your life between season five of "Drag Race" and the premiere of "All Stars." How did it change and what did you do with the platform that the show gave you?
Alyssa Edwards: I took that microphone and I turned it on high! I allowed my voice to be heard, even when it's silly and crazy. And I am still in the middle of my speech so don't count me out just yet!
How does it feel to be pitted against people that you care about/have worked with extensively in such a direct way?
I never put it that way. It's a competition and we all knew that coming into it. We aren't pitted against one another, we are just competing.
You technically broke the agreement all of the girls made when it came to Ginger ― why'd you do this? Would you do it again if given the chance?
Technically there was no agreement because nothing was notarized and signed! We also didn't know how to really consider that one might have a bad night. It's not fair to eliminate someone off of one off night when she just won a challenge, and I don't think Ru would have done it either.
Did you feel like there were politics at play in Alaska's decision? Can we expect you to, as Ru put it, "get revenge" later in the season?
I don't know if there were politics. It's a competition! If you want to win you better stop those running for your check and girl, I was runnin! And if you want to see some juice you better tune in next week!
Was there anyone who was not on "All Stars" who you think deserved to be there?
Oh, girl. There have been 100 queens on Drag Race and many could have had the spot on All Stars. The fact that Ru only choose ten makes this spot such a privilege and honor.
What can we expect from Alyssa in the future?
You know, I feel like my life is a book that has been written and now it's being read. And I'm enjoying it.
Stay tuned for more from this season's queens. Missed the previous interviews with the eliminated queens? Catch up with CoCo Montrese, Tatianna and Ginger Minj.
Check out a behind the scenes from World of Wonder with the first three eliminated queens below.
"RuPaul's All Stars Drag Race"airs on Thursday nights at 8 p.m. ET/PT on Logo and VH1.
Popular in the Community