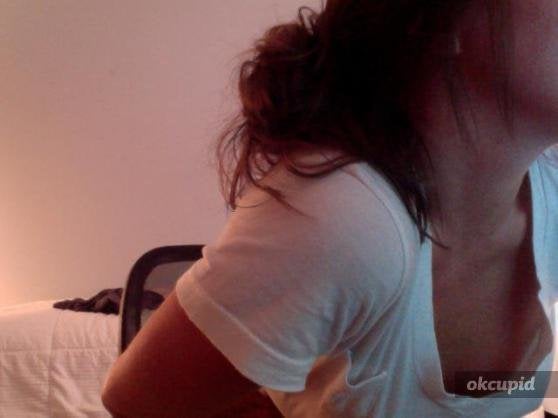 Alyssa Kramer wanted to see just how far men would go for a good time.
SCROLL FOR PHOTOS OF "MARLA'S" PROFILE AND CONVERSATIONS
Despite her best attempts to dispel men, Kramer received a series of rather amusing responses from potential suitors still interested in chatting. Apparently even talk about constipation (!), syphilis (!!) and incest (!!!) couldn't keep these dudes away.
Perhaps the moral of Kramer's story is that there's someone for everyone... "as long as you're willing to settle for a guy who might be into some equally weird shit," Jezebel's Erin Gloria Ryan notes.
Nevertheless, the journey to finding the perfect partner isn't always smooth sailing, and sometimes, singletons need a little help navigating the rocky waters of online dating.
Still, researchers note that online dating also has its upsides, including "increased opportunities to meet potential partners [and providing] minimally threatening contexts for initiating relationships."
Click through the slideshow below to see Marla's conversations with potential suitors: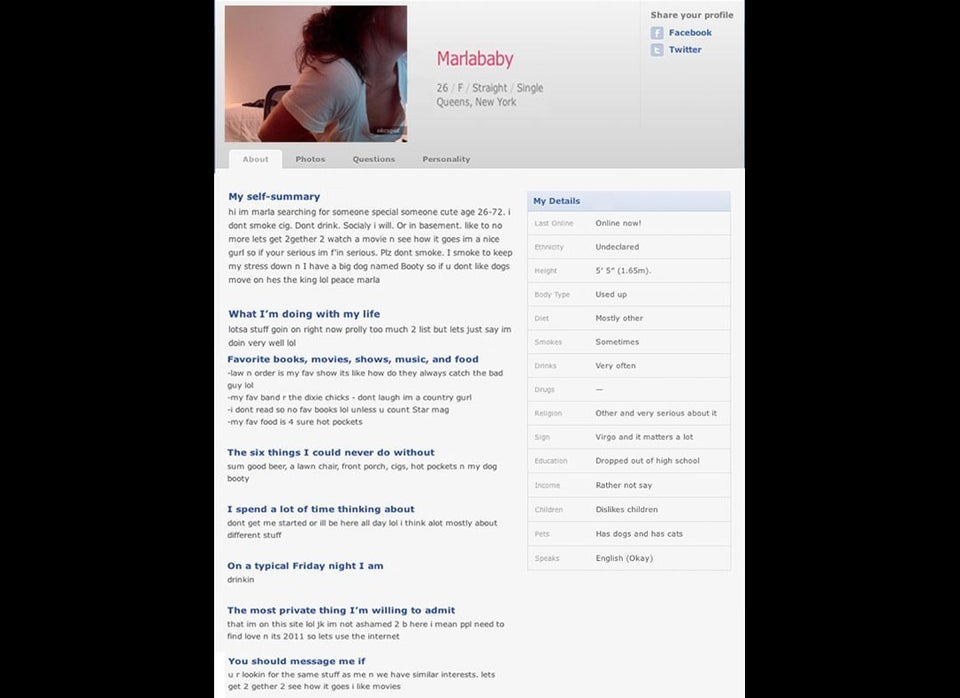 Marla the OkCupid Lady
Related
Popular in the Community