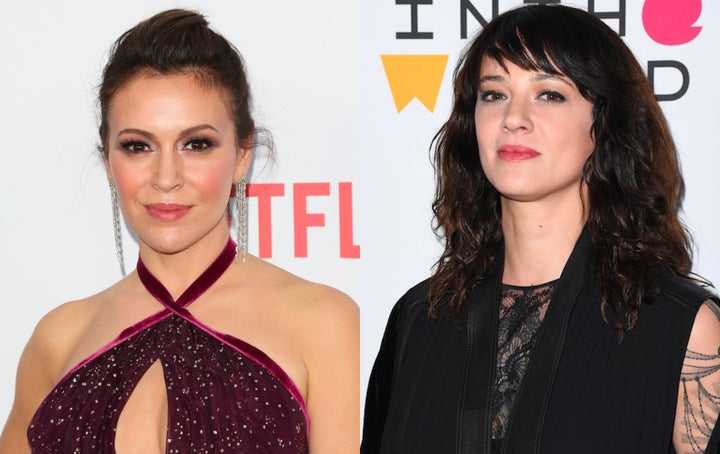 Actress Alyssa Milano said she doesn't believe that the sexual assault accusations against Italian actress and director Asia Argento will slow down the Me Too movement.
"People who have been abused can also be abusers. And that's a sad fact," Milano said in an interview Thursday on ABC's "Good Morning America."
"The fact that people are still coming forward and still holding people accountable for their actions, whether that be a male predator or a female predator, to me, that's a testament that the movement is working and that there is progress being made," Milano said.
Milano, who helped spark the Me Too movement last fall, said she doesn't "have any fears about the Me Too movement" and its progress.
"To me, what that does is enables us to identify the issues, the problems, and to then discuss them and get them out in the open," she said of the accusations against Argento.