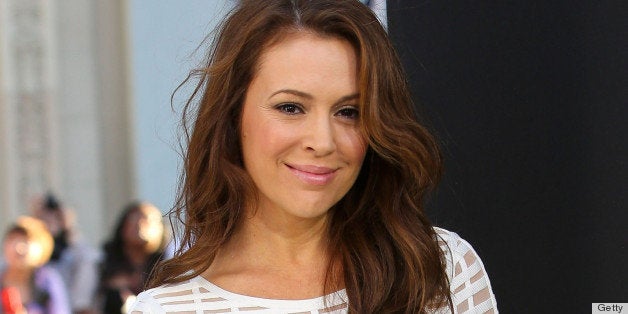 Alyssa Milano may not be known for her fashion expertise, but the "Who's The Boss?" star sure knows television. That's why it makes (some) sense that Milano is the new host of "Project Runway All Stars."
Since "Project Runway" has become a household TV staple, Milano has big shoes (stilettos?) to fill -- models Angela Lindvall and Carolyn Murphy have each hosted the previous two seasons of "All Stars," while Heidi Klum has hosted the entire 14-season run of the original show. So unlike the typical runway-walking host, Milano's fashion resume might seem a bit skimpy. (She does have a clothing and jewelry line, though.)
Perhaps a little Hollywood star power is just what the show needs to stay relevant. Tell us: Do you think Milano has what it takes to be "in" on "Project Runway"? Watch the season three premiere this fall to find out.
See some past "Project Runway" winners: