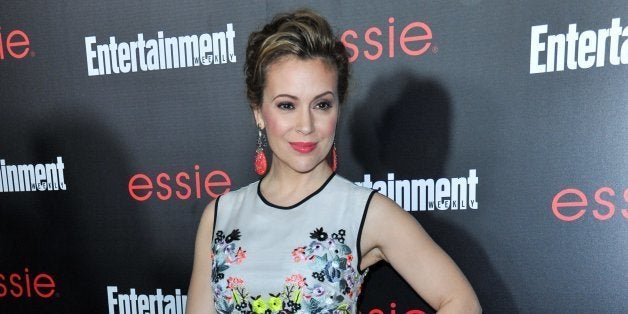 Actress Alyssa Milano responded on Wednesday to backlash against two breastfeeding pictures she posted to Instagram, wondering on Twitter why people were offended by her photos but not Kim Kardashian's Internet-breaking nude Paper magazine cover.
Milano, 41, has posted two photos of herself breastfeeding her 2-month-old daughter, Elizabella Dylan, on Instagram. While many people praised Milano in comments on the photos for being open about breastfeeding, others said they didn't think the actress should have shared the shots on social media.
Milano tweeted in response to the backlash, but still expressed support for Kardashian and her Paper cover.
Click here to see Kardashian's NSFW Paper magazine cover.