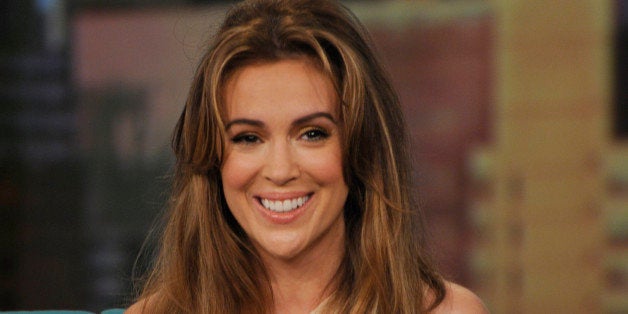 These days, our knowledge of celebrities too often originates with paparazzi images and snarky quotes by anonymous "insiders." After a while, it's easy to forget that stars are real people. That's why HuffPost Celebrity decided to launch its all-new #nofilter quick-fire question-and-answer series. Because how well do you know someone until they've shared their guiltiest pleasures?
Alyssa Milano works hard, so when it comes to bedtime, the busy mom and full-time actress is ready for a night of slumber. That's why she teamed up with Febreze to help launch the new Sleep Serenity collection, the brand's first line of scents specifically designed for the bedroom.
The "Mistresses" star has been in the business for over 30 years -- "Who's The Boss?" anyone?! -- and knows what it takes to bring your A-game to set every single day. Not to mention she has a 2-year-old son to chase after!
Milano chatted with HuffPost Celebrity about her nighttime routine, her secret quirks, motherhood and much more.
Why did you want to be involved with Febreze's new Sleep Serenity collection?
I really love the product. It is a line of scents that is used specifically for the bedroom. And [in the International poll conducted by the National Sleep Foundation in partnership with Febreze] 74 percent of people said they fell asleep more quickly because they felt more relaxed when their bedrooms had a pleasant scent.
And I can attest to this because after I had my baby and I went back to work on "Mistresses," I was really just taken by the fact that every sleep expert that I spoke to about trying to get my baby to sleep through the night said how important a bedtime routine is for the baby. And it just may be that as adults, we have not made time for ourselves in that same way anymore. So I really started to try to pay more attention to my own sleep habits and I just really think that the product really puts you in a place of comfort and allows you to sleep better.
How many hours of sleep do you try to get?
Oy. I can say that I function best with eight hours of sleep per night, but I doubt that I'm getting that.
What do you wear to bed?
Well, my favorite are a pair of pajamas that were my dad's that he gave me when I was eight months pregnant with my son because none of my pajamas fit me anymore. Yeah, so I wear his pajamas a lot, but I like pajama sets. I'm not big on nightgowns because I feel like you can get tangled up in those. And I don't love to sleep with anything on my arms, so I like to sleep with sleeveless pajama sets.
And are you a granny-panty culprit?
Uh, sometimes. [laughs] I mean, not necessarily granny panties, but I don't sleep with a thong up my butt, that's for sure.
What's something you do when you're alone that you don't do in front of anyone else?
I obsess over my skin in one of those magnifying mirrors. I hate it.
What's your guilty pleasure?
I don't really feel guilty about this, but I do need to have some dark chocolate every night before I go to sleep.
How do you balance work and motherhood?
That is a learning process that I am continuing to try and figure out. There are no tips that I can give because every day is something different, you know? It's a very hard balance for sure. But I do find that the most important thing in being a working mother is to just try, no matter how hard it is to find time for yourself and to do the things that make you happy. And do whatever it takes to help yourself relax.
Can you name one experience when you struggled to balance it all?
Oh, every day is a struggle. Every day is a struggle.
Related
Before You Go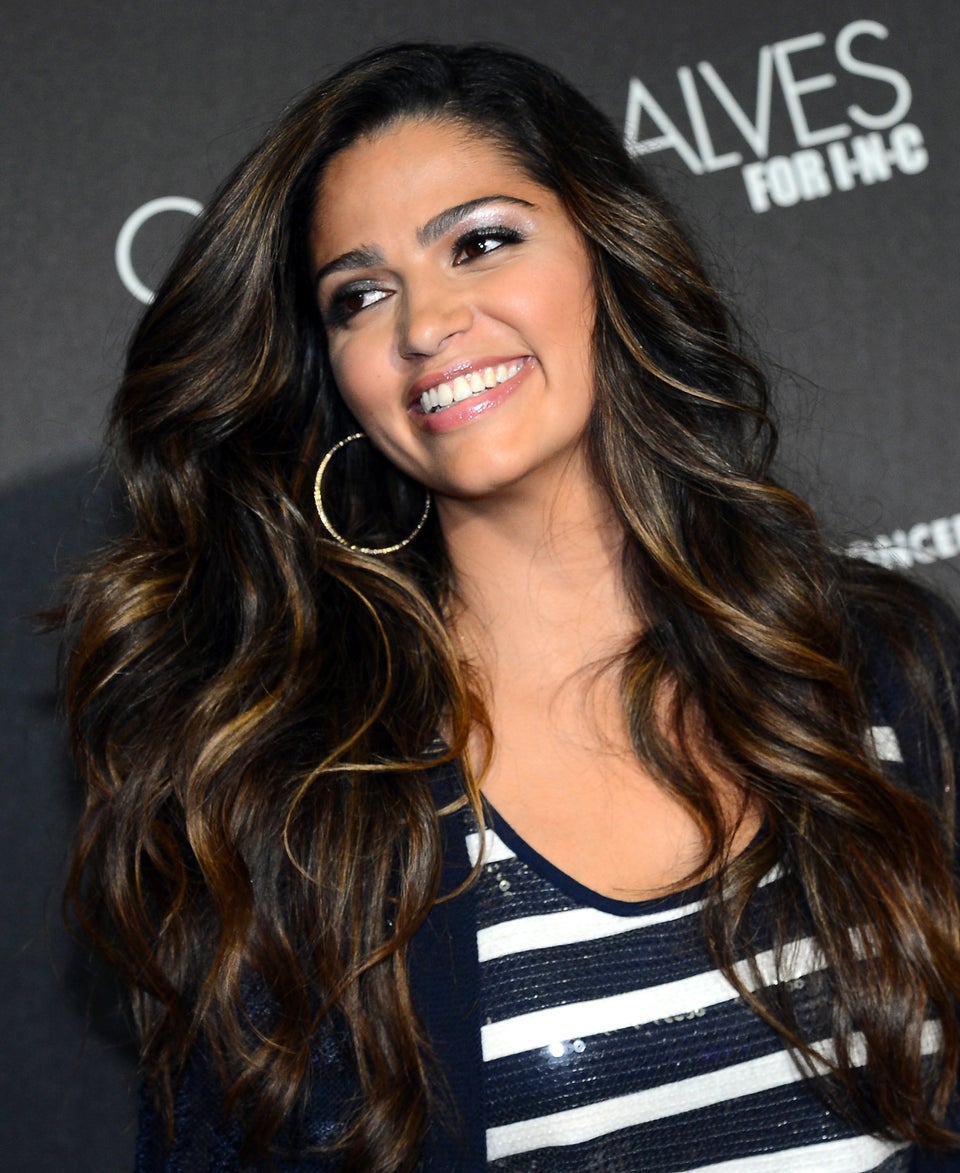 They said WHAT? #nofilter