Alyssa Milano clearly did not want to re-live one of the most successful eras of her long career as a star. She began in television as a child on "Who's the Boss?" But during those years, she was also a huge multi-platinum selling recording artist -- in Japan. On "Jimmy Kimmel Live," though, she couldn't hide from her past.
She released four albums in Japan and even had a "greatest hits" collection. "You're like the Japanese David Hasselhoff in a way," Kimmel marveled.
Surprisingly, Milano revealed that she's never been back since all her teen success. She also didn't remember her biggest hit from that era -- or she just didn't want to say. Regardless, though, Kimmel had a clip from YouTube. Milano couldn't even watch herself, putting her head down on his desk while it played.
Milano explained to The L.A. Times back then why she didn't bring her music stateside. "A lot of actors who release albums here are laughed at," she said. "I'm not interested in crossing over. I'd much rather have it released where it's appreciated than laughed at." Now fans can, of course, appreciate and laugh at those old clips, as there are tons of them on YouTube.
Here in the United States, Milano is sticking to her successful career as an actress. She'll next appear on the summer ABC series, "Mistresses," premiering June 3. Catch "Jimmy Kimmel Live" every weeknight at 11:35 p.m. ET on ABC.
TV Replay scours the vast television landscape to find the most interesting, amusing, and, on a good day, amazing moments, and delivers them right to your browser.
Before You Go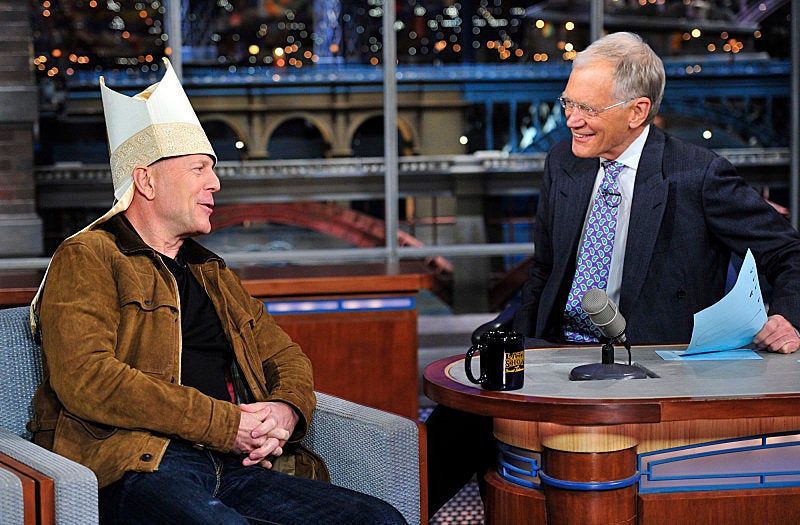 Late Night Talk Shows
Popular in the Community