In a Jan. 6 appearance on "The Wendy Williams Show," the "Charmed" star had a respectful conversation with Williams about their opposing views on breastfeeding in public. Milano talked about how she loves her role of breastfeeding advocate and shared her reaction to the breastfeeding photos she shares on social media.
"It was kind of shocking that we were that sort of opinionated about something that's supposed to be so incredibly natural," she said.
When Williams, who is also a mother, said she was one of those "opinionated" people, Milano asked, "What about it upsets you?"
"I don't need to see that," Williams said.
When Milano asked why, she added, "Because I just don't want to."
Later, the women discussed the sexualization of breasts, prompting Williams to call them "sexual things" when they're not being used for breastfeeding. Milano responded with a solid point about how that came to be.
"Yeah, but they weren't -- biologically they're not made for sexual things," Milano said. "That's what we've done to them."
To be clear, the exchange between the women was one of respect rather than a fierce debate. Williams tweeted later how much she appreciated Milano and the conversation they had.
Milano did have support from the audience though. Before moving on with the interview, she talked about breastfeeding on the show.
"You're lucky the baby is not here. I'd whip them out right here and feed her on your show," Milano said with a laugh.
The response? Cheers and applause from the crowd.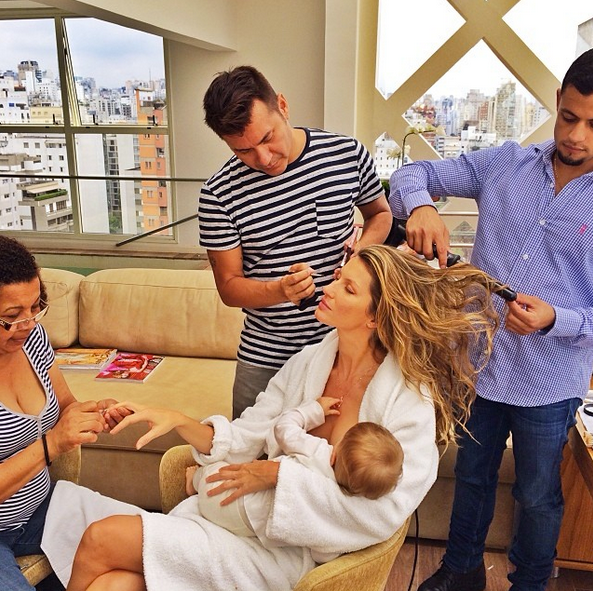 Memorable Breastfeeding Moments In Hollywood