The former "Charmed" star turned entrepreneur wins big with women's sports gear line.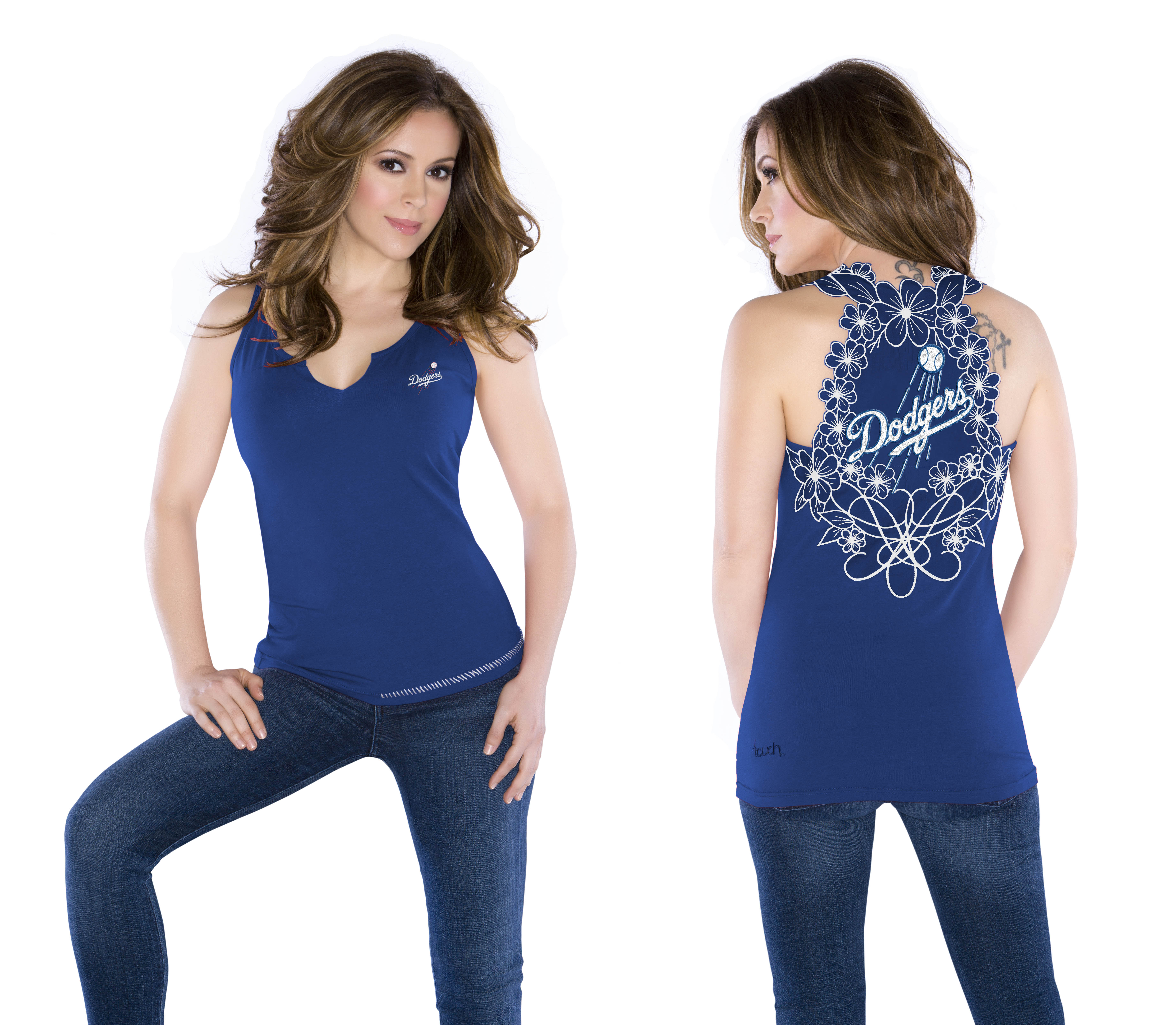 As the star of the hit WB series Charmed for nine years, Alyssa Milano is no stranger to magic. Since her child acting days on ABC's "Who's the Boss," Milano has built a career on hard work and staying power. She's moved from hit series into production and movies, including a spot in last year's all-star cast of New Years Eve, also starring Robert DeNiro, Ashton Kutcher, and Sarah Jessica Parker.
And now, her magic touch extends into business with a successful women's sports apparel line: Touch by Alyssa Milano.
The line features fun, fashionable sports apparel like T-shirts, hoodies, and denim that ladies actually want to wear (gone are the days of the "pink it and shrink it" mentality for women's gear!). The line launched in 2007, and like any good business stemmed from a personal absence in the marketplace. When Milano, an avid baseball fan (she's a season ticket holder for the LA Dodgers) went to games, she wanted to sport gear to support her team but found a lack of stylish, fitted options for women.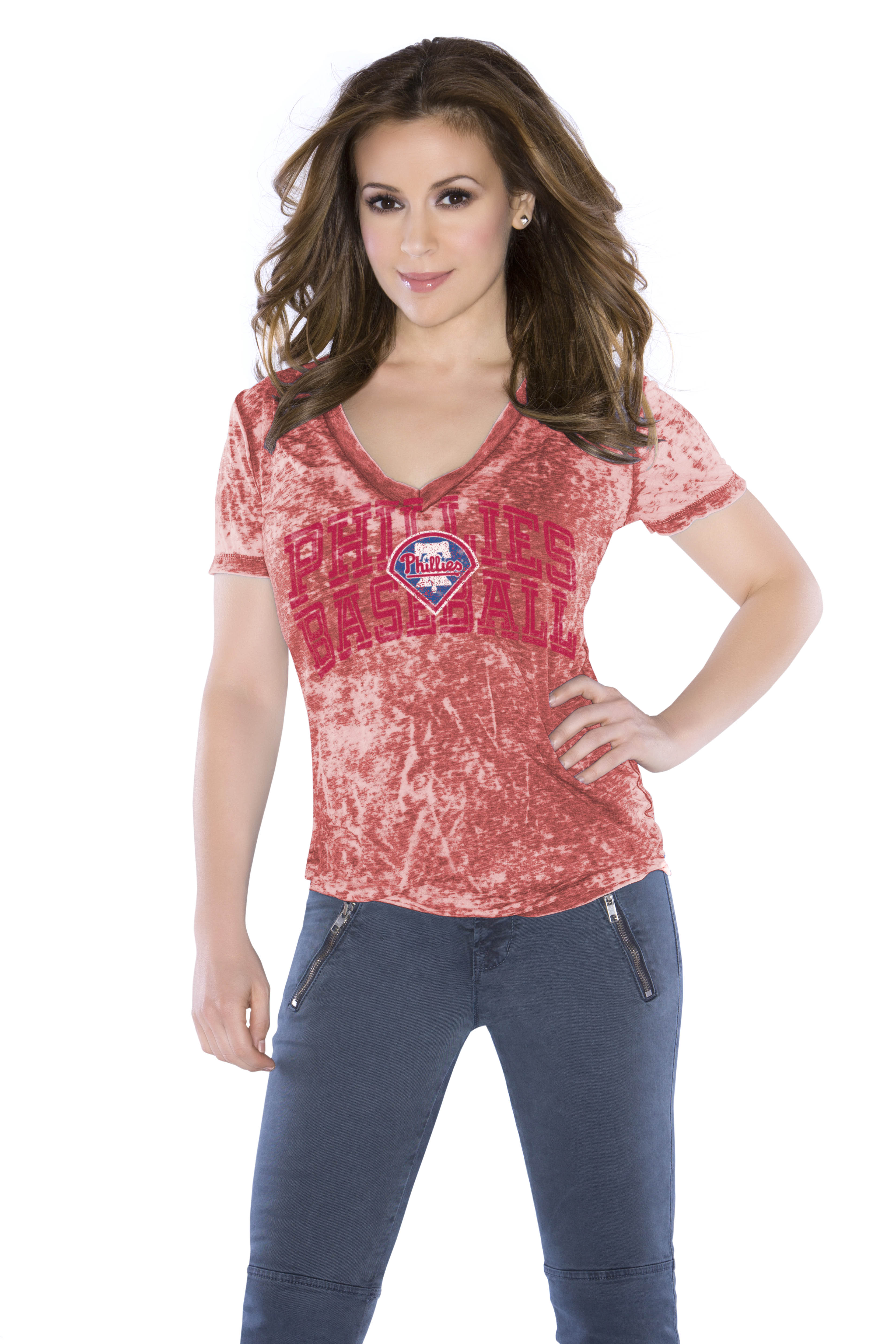 So she started her own line, at first partnering with G-III Apparel Group and Major League Baseball and now producing apparel with the NFL, NBA, NHL, NCAA, MLS, Minor League Baseball, and even The Kentucky Derby. Milano is cheering all the way to the bank: in 2011, sports gear giant Fanatics sold approximately 50,000 units of Touch by Alyssa Milano gear -- an estimated $1.5-$2 million in sales. And 2012 is going to be even better: they expect to sell approximately 75,000 units, or an estimated $2.5-$3 million in sales.
Definitely a big win for Milano, female entrepreneurship, and chicks everywhere who want to cheer on their favorite team in style!