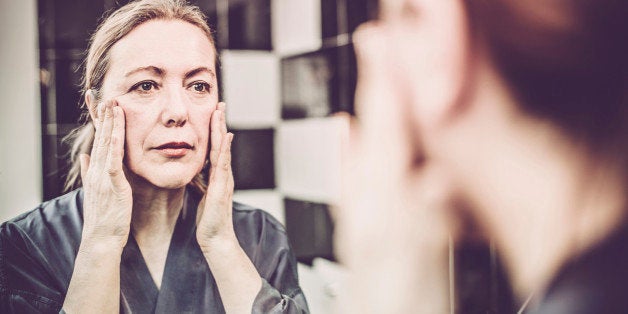 Caring for a loved one with Alzheimer's can be extremely difficult. If you reach the end of your rope and need advice on the spot, two organizations have helplines you can easily access: the Alzheimer's Association and the Alzheimer's Foundation of America. (Please note, however, that you should call 911 for emergencies.)
The Alzheimer's Association Helpline: 1-800-272-3900
The Alzheimer's Association is the world's leading voluntary health organization in Alzheimer's care, support and research. Its mission is to eliminate Alzheimer's disease through the advancement of research, to provide and enhance care and support for all affected, and to reduce the risk of dementia through the promotion of brain health.
The Alzheimer's Association's 24/7 helpline is staffed by 70 highly-trained information specialists. They are backed up by Care Consultants -- Master's level social work counselors. These staff can answer questions, help you process your feelings, assist in problem solving and, when needed, link you to resources at your local Alzheimer's Association. The Association stresses that you can call as often as needed.
Staff for this helpline -- along with those of its 80 chapters -- field more than 8,000 calls per week in English and Spanish. In addition they use a translation service, enabling them to offer immediate support in 170 other languages and dialects.
The helpline serves people with memory loss, their family caregivers, health care professionals and the general public.
The staff can help you with:
• Knowing the top 10 signs of Alzheimer's
• Understanding memory loss, dementia and Alzheimer's
• Learning about medications and other treatment options
• Obtaining general information about aging and brain health
• Learning skills to provide quality care and to find the best care from professionals
• Understanding legal, financial and living-arrangement decisions
The helpline also features:
• Confidential care consultation to help with decision-making support, crisis assistance and education on issues families face every day
• Referrals to local community programs, services and ongoing support
Visit the Alzheimer's Association website (www.Alz.org) for further details.
The Alzheimer's Foundation of America Helpline: 1-866-232-8484

The Alzheimer's Foundation of America is a national nonprofit organization that unites more than 1,700 member organizations nationwide. Its mission is to provide optimal care and services to individuals confronting dementia, and to their family caregivers through member organizations dedicated to improving quality of life.
You can connect with the organization's Master's-level licensed social workers by calling the helpline. You can also connect by Skype, live chat or email. Some people may feel uncomfortable talking by phone and thus prefer these other approaches. See the organization's website (www.AlzFdn.org) for instructions on how to access each feature.
The team is available 9:00 AM to 5:00 PM Monday through Friday. At other times you can leave a voice message or send an email and a social worker will respond as soon as possible. They will answer your questions and/or direct you to appropriate local and national resources to meet your needs. No question is too small; no concern is too insignificant.
Like the Alzheimer's Association, the Alzheimer's Foundation of America assists people with memory loss themselves, their family caregivers, professional caregivers and the general public. It handles all types of calls, beginning with advice on getting a diagnosis and including a full spectrum of issues of concern to callers, such as identifying warning signs of the disease and how to navigate unexpected changes in behavior.
The team uses a family- and whole-person approach, advising people on biological, psychological, social and financial problems. It also deals with preventive issues such as avoiding falls or defusing difficult family situations.
In addition, the staff helps people navigate role changes, such as when children or spouses become the "parent" to their loved ones, and offers practical solutions to common problems, including communication, wandering or dealing with agitation. Finally, they help callers learn to advocate for the person with Alzheimer's through care planning meeting, referrals to long-term care ombudsmen and more.
So if you ever need professional advice immediately, call one of these respected helplines. You'll be relieved you did.
Support HuffPost
The Stakes Have Never Been Higher
Related
Popular in the Community