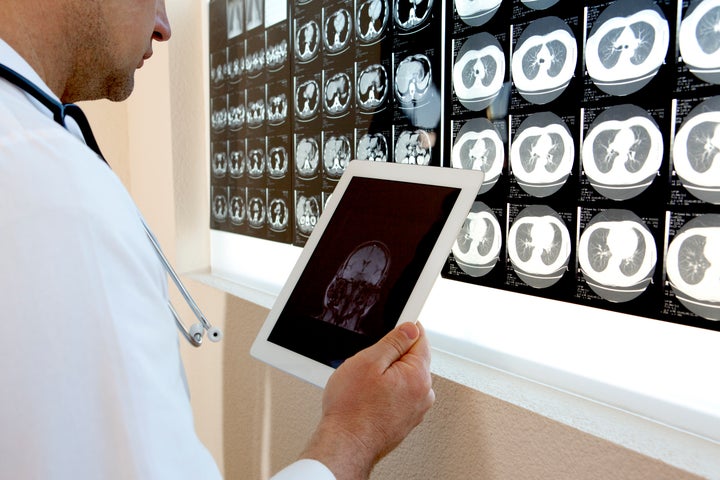 * Gene explains only part of Alzheimer's risk
* Findings need to be confirmed
* Results show potential link with cholesterol
CHICAGO, April 9 (Reuters) - The largest study to date looking for genetic causes of Alzheimer's in African Americans may offer new clues about why blacks in the United States are twice as likely as whites to develop the deadly, brain-wasting disease.
The findings, published in the Journal of the American Medical Association on Tuesday, show that mutations in two genes that play a role in whites also contribute to Alzheimer's risk in blacks. One of those, known as ABCA7, may double the risk in blacks who have the mutation versus those who don't.
Although many genes have been found to raise the risk of Alzheimer's, most studies have been conducted in largely white populations, and few studies have looked specifically at genes that drive Alzheimer's in blacks. Part of that is because very few African Americans take part in gene studies looking at Alzheimer's risk.
The latest findings will need to be confirmed by other research teams, and critics say the study is incomplete until that work is done.
To get enough participants for the newly published study, researchers combined genetic information from 18 different Alzheimer's Disease Centers funded by the U.S. National Institutes of Health. They gathered information on 6,000 African Americans, 2,000 of whom had late-onset Alzheimer's disease, the most common form that occurs in older people.
The team then looked for genes that were most strongly associated with Alzheimer's. The strongest link was with a variant of a gene called apolipoprotein E or APOE, a gene that contains instructions for making a protein that carries cholesterol and is well-known risk factor for Alzheimer's.
The team found that a variant of this gene called APOE-e4 doubled the risk of Alzheimer's in blacks, in much the same way it does in whites.
But the study also turned up another gene that has only been weakly associated with Alzheimer's in whites. This gene, called ABCA7, which also plays a role in the production of cholesterol and fats, appears to have a much stronger effect in blacks.
"In whites, it increases risk by 10 to 20 percent, but in African Americans, it increases risk by about 70 to 80 percent. It has a way larger effect size in African Americans," said Dr. Christiane Reitz of Columbia University Medical Center, who conducted the genetic analyses on the study.
ABCA7 is also involved in cholesterol metabolism, as are several of the genes which have been found in the past five years or so to be linked with Alzheimer's in whites.
"That seems to be a pathway that is involved in Alzheimer's disease," Reitz said.
Reitz said a variant form of APOE called APOE-e4 has the biggest effect, increasing the risk of Alzheimer's by about 200 percent. ABCA7 raised the risk by about 80 percent, and most other genes discovered so far increase risk by 10 to 20 percent.
Like other risk genes for the age-related form of Alzheimer's, the gene explains only part of the risk and likely will not lead to any new treatments soon. Reitz said it is clear that hundreds of genes are at work in Alzheimer's disease.
"ABCA7 and APOE are not the only genes involved in Alzheimer's disease in African Americans," Reitz said, adding that it would take tens of thousands of participants to detect some of the other risk genes. "What the study did show us is at least one gene which seems to have a major effect, and that's important to know."

The next step is to study how the ABCA7 gene works in the brain, and the team still needs to validate the results of this study in another independent population of blacks, something that may be challenging.
According to Neil Buckholtz, director of the division of neuroscience at the National Institute on Aging, the study represented all of the well characterized genetic samples of blacks in the United States.
Dr. Allan Levey, director of Emory University's Alzheimer's Disease Research Center, said the study was significant for being the first large-scale genetic study done in African Americans. But he said a major limitation is that the study was not replicated in another population of blacks to confirm the findings, which is considered necessary to ensure its validity.
"Had this same study been done in whites, it would never have been published here," said Levey, referring to JAMA, a highly-regarded medical journal.
Troy Duster, a sociologist at the University of California, Berkeley and author of "Backdoor to Eugenics" and contributor to "Whitewashing Race: The Myth of a Color-Blind Society," says the findings are too preliminary and the effect sizes too small to draw any definitive conclusions about differences in the risk of Alzheimer's between blacks and whites.
Without a replicating study in other groups who identify as African-American and as white, "it is impossible to interpret whether this small difference has significant meaning, or points to different etiologies (or the need for different treatments) in different groups," he said.
Heather Snyder, director of medical and scientific operations at the Alzheimer's Association, which funded two of the study authors, said the findings should spur new research into the potential reasons for this link between ABCA7 and Alzheimer's in African Americans.
"Really, that all requires more funding for Alzheimer's disease research," Snyder said. (Reporting by Julie Steenhuysen; Editing by Michele Gershberg)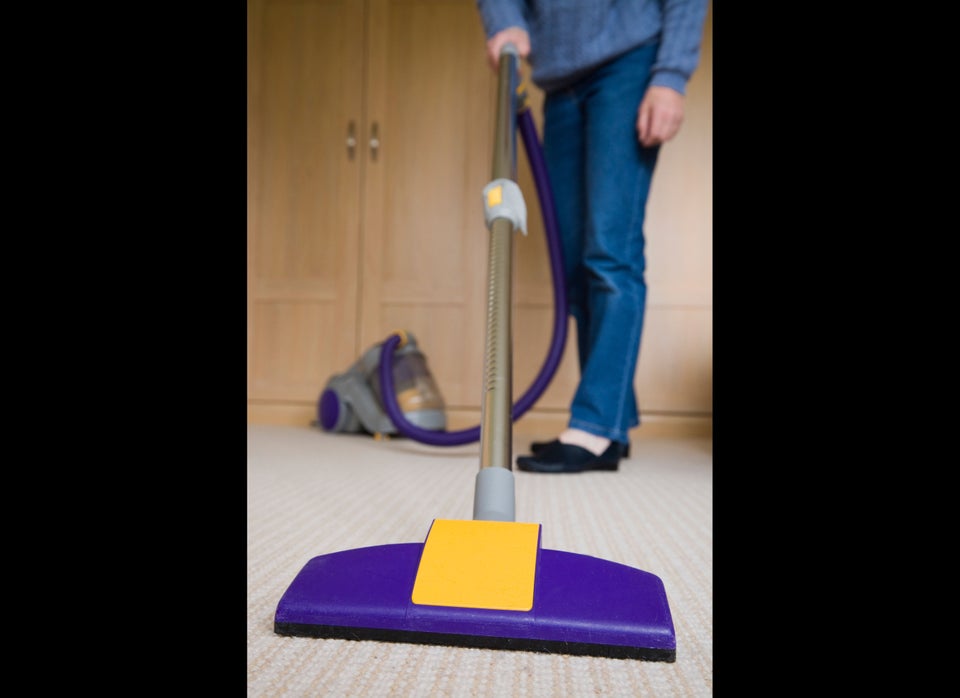 Habits That Could Lower Alzheimer's Risk
Popular in the Community