Last night I watched a review copy of a stunning new Alzheimer's documentary, You're Looking at Me Like I Live Here But I Don't, produced and directed by long-time elder activist Scott Kirschenbaum. It's set to premiere on PBS's Independent Lens series on March 29.
The movie gives the viewer glimpses into the day-to-day life of Lee Gorewitz, a spirited yet introspective Alzheimer's patient at the Traditions Alzheimer's and Other Dementia Care Unit at the Reutlinger Community for Jewish Living in Danville, Calif.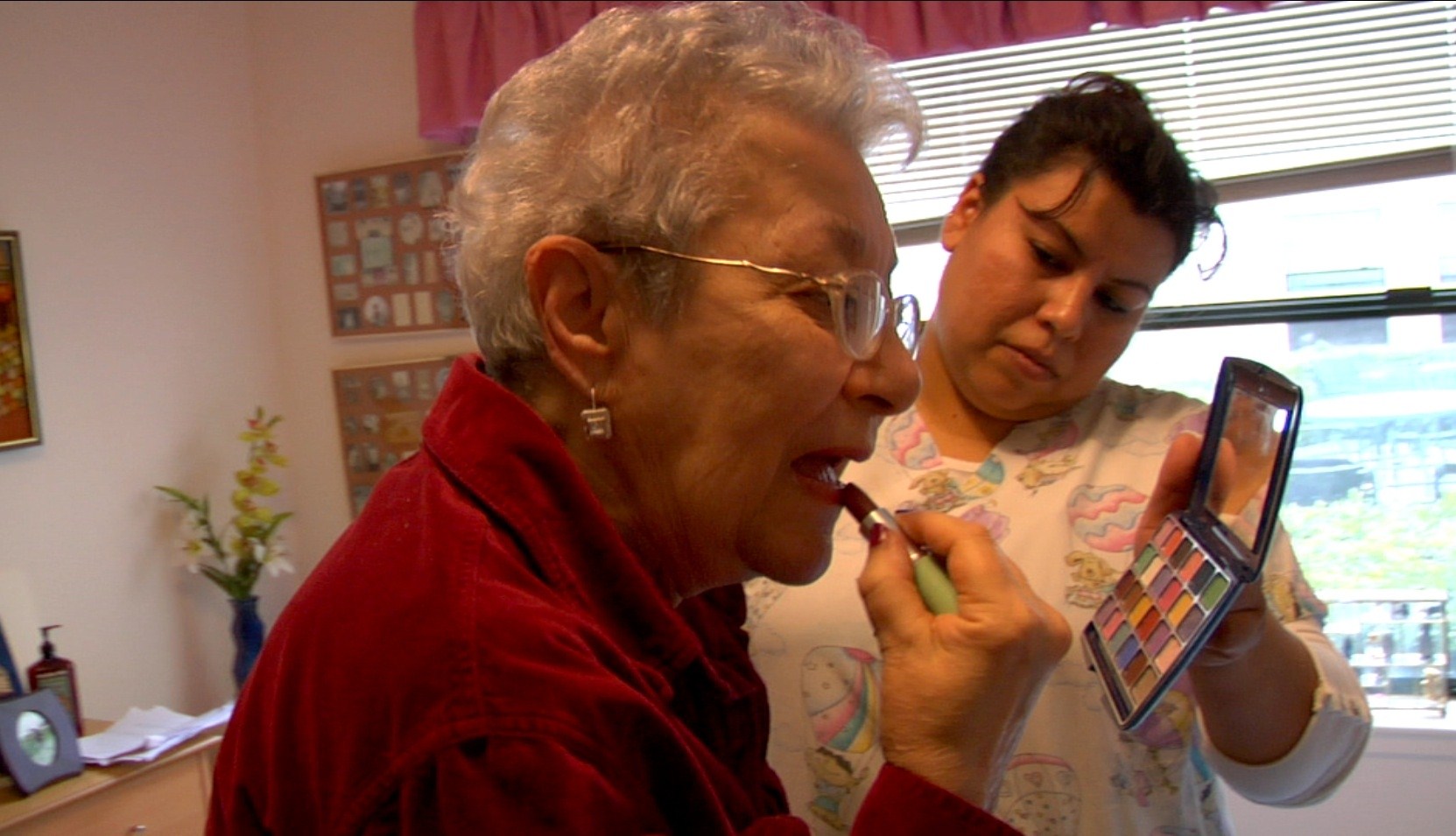 Unlike many Alzheimer's movies, this one focuses exclusively on the patient -- not her loved ones. Her friends and family don't even appear on the screen, and the roles of the staff and other residents are minimized. This is not your typical Alzheimer's movie. Lee is so mesmerizing that at times I felt I was watching a gifted actress rather than a real-life dementia patient.
Lee is the highest-functioning patient in the facility and at times can be found roaming the halls, talking to or making comments about the other residents. Other times she is in her room presenting her philosophical views on issues such as life and love, or talking about her deceased husband and her children.
Though she rarely makes a statement that is entirely coherent and relevant, Lee speaks extensively. It's easy to see that she understands what she means even if we don't. One of her more shocking statements is her answer to the question, "Why do you like Brooklyn so much?" Without hesitating, she says, "Because I think that's where I died."
At one point Lee, who is a generally a contented person, transitions from joy to utter despair -- which is painful to watch -- and back to joy again. Though usually well-behaved, she does exhibit a few feisty -- even cruel -- behaviors. She kicks the feet of an old man and loudly pronounces, "You're going to die." The most amazing scenes are when she dances so stylishly you'd never guess she has dementia.
This 55-minute riveting film grabbed my attention immediately and held it through the final scene. When it ended I felt sad -- not because of the subject matter but because I wanted to spend more time with this unique and endearing woman with whom I'd fallen in love. I missed her, so I turned around and watched the entire movie again.
Mark March 29 on your calendar. You don't want to miss this film on PBS.
Support HuffPost
A No-B.S. Guide To Life
Related
Popular in the Community