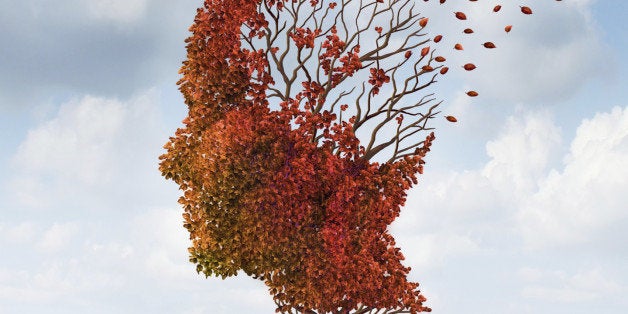 An experience last month in a hospital Emergency Department with my wife, Clare ... already confused and disoriented due to her Alzheimer's disease (AD) ... reinforced my strong feeling that emergency department staff must receive special training to diagnose and treat AD patients more effectively and more humanely.
The unfamiliar sights and sounds of an emergency room can be scary for anyone, but they are particularly discomforting for someone with AD and especially for someone with AD who is also suffering from severe anxiety. Changing into hospital gowns, lying down on a hospital gurney, having needles placed in her arms for IV fluids and blood work, having sticky pads placed on her chest for an EKG, having tightening cuffs placed on her arm for BP readings, and being wheeled into other rooms for additional testing are all activities that increased Clare's anxiety. Looking at very bright overhead fluorescent lights, hearing sounds of painful screams from nearby patients, and spending hours on a gurney in a narrow hallway of an overcrowded emergency room also heightened her anxiety.
While lying on that gurney in the hallway, Clare saw a series of sick, moaning, and bleeding patients being wheeled in from ambulances. She watched Emergency Department machinery constantly being wheeled back and forth. This atmosphere was certainly not conducive to calming an AD patient with anxiety issues who had not yet eaten breakfast or lunch, and who had not yet taken much of her daily medication, including medication specifically given to lessen her anxiety. I know that there are legitimate medical reasons for prohibitions on eating food or taking medicine in the Emergency Department until test results are analyzed. However, Clare had to wait nearly six hours before doctors allowed her to have food or medication, and that long wait contributed to even more anxiety.
Emergency Department personnel must practice triage when very busy. I understand that. But the needs of AD patients simply must be given a higher priority. There is no excuse for 30-45 minute delays between the time a doctor orders a saline IV drip and that IV is actually hooked up, nor is there any excuse for nearly three hours to pass before a simple blood sample is analyzed. After the last IV drip bag was empty and blood work was completed, Clare still had needles in her arm for several hours. Those needles could have been removed when doctors knew that she no longer needed more saline or more blood work but, despite my repeated requests for nurses to remove them, those needles remained in her arms because doctors had not yet taken the time to give them orders to remove them.
Meantime, Clare was constantly triying to pull the needles out and, eventually, she succeeded and started bleeding in two places as a result. Emergency Department personnel must understand that people with AD, especially those also suffering from severe anxiety, will sundown as the day wears on. Staff must do all they can to minimize and prevent long procedural delays to lessen their AD patient's anxiety.
Emergency Department personnel also need to know that AD patients are never reliable sources of information and if a caregiver is present all questions should be directed to the caregiver, not to the patient with AD. Doctors often provoked more anxiety by repeatedly asking Clare questions about why she was there and if anything hurt when it should have been obvious to them from her first response that she did not have the slightest idea about what they were asking of her. I told the doctors that I was Clare's husband and that Clare was in late stages of AD. I said that she had almost passed out that morning in their psychiatric hospital, where she was being treated for severe anxiety, and she was transported to their Emergency Department as a result of that incident. I said that I could answer any questions they had. But doctors continued to ask Clare question after question that she did not understand and could not answer, serving only to increase her anxiety ... and my frustration!
Hospital Emergency Department staff simply must become more educated about the special needs of AD patients, particularly those with anxiety issues, and understand that they have a responsibility to try to discharge AD patients to a less frightening environment as quickly as possible.
Caregivers must remain vigilant when a loved one with AD is sent to a hospital Emergency Department. Caregivers may have to become "squeaky wheels" to repeatedly remind medical personnel of the needs of their loved ones so they do not get lost in the triage shuffle, while also helping to ease their loved one's fears and anxieties. But until doctors become more knowledgeable about the needs of patients with Alzheimer's, AD patients will needlessly suffer.
If you would like me to respond to questions or comments about this article, please email me directly at acvann@optonline.net. All of my columns on The Huffington Post may be accessed at www.huffingtonpost.com/allan-s-vann. You can learn more about my journey with Alzheimer's and read my articles published in caregiver magazines, medical journals, and in major newspapers at www.allansvann.blogspot.com.
My next blog post will be in two weeks. Tentative title ... "Caring for Alzheimer's Caregivers"