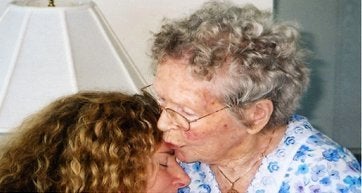 She was about to correct her mother for the umpteenth time when Cathie Borrie realized that maybe it really didn't matter. What difference did it make that Mum thought the old drug store was newly built? Or even that, some days, Cathie was thought to be her Uncle Hugh?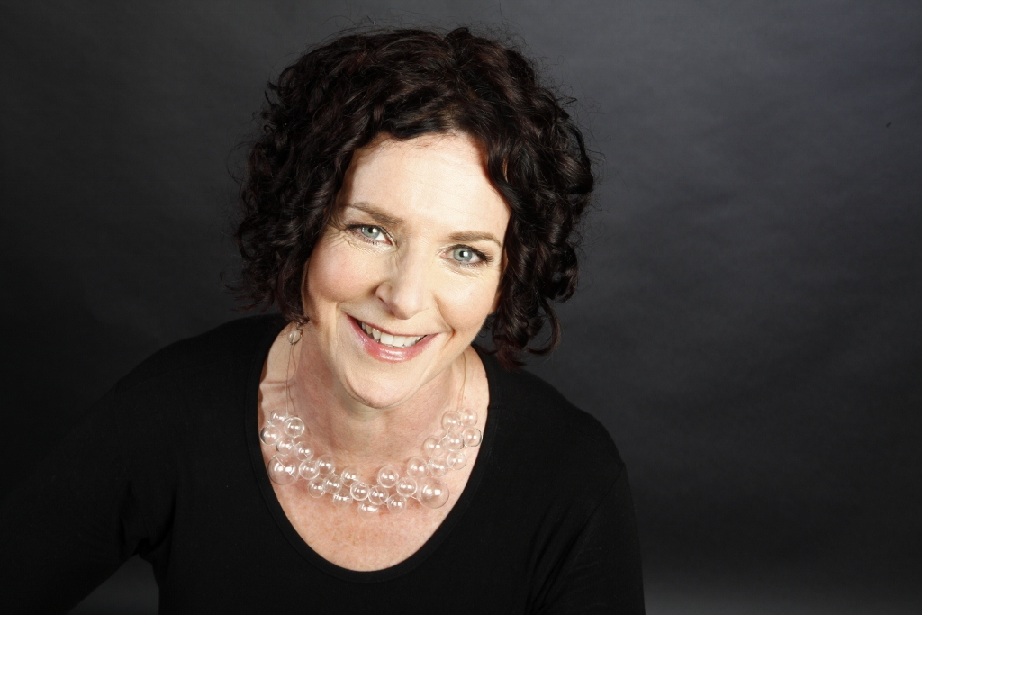 The years of caring for her mother, Jo, were wearing on Cathie and the constant corrections, she now understood, were undermining their relationship. This epiphany and the resulting attitude to just go along with her mother's train of thought opened up Cathie to the discovery of a whole new side -- a precious face -- to Alzheimer's disease.
Cathie decided to stop trying to adjust her mother's reality and instead, listen to what the woman who raised her had to say. The author found that it was quite a revelation: "I was expecting an empty shell of a person but realized, if I really listened and followed her lead, there was a place in the many moments of despair and heartbreak for us to continue to connect."
The younger Borrie began recording their conversations as she found her mother's thoughts and ideas interesting: "I couldn't believe the things she was saying. Her voice, which I recorded, was full of humor, insight, and an astonishing poetic sensibility."
The author cites many examples in her book, The Long Hello -- The Other Side of Alzheimer's, that illustrate this point well. In one, Cathie asked her mother: "How do you feel you are doing these days?"
"I have low points that I can't help, they just snap and growl. Jack the fairy tells me to get up and get going."
"We're struggling all the time against human combative forces but I feel better, Love. Always sort of, this. Just trying to steer out of it."
Turning "The Long Goodbye" on It's Head
Cathie learned during seven years of caregiving that her mother had an invincible and enduring spirit and "it was up to me to say hello to the totality of her experience, rather than goodbye." Hence the title of her memoir, The Long Hello, rather than the usual name given to Alzheimer's disease -- the long goodbye.
The two women wove their unique path through the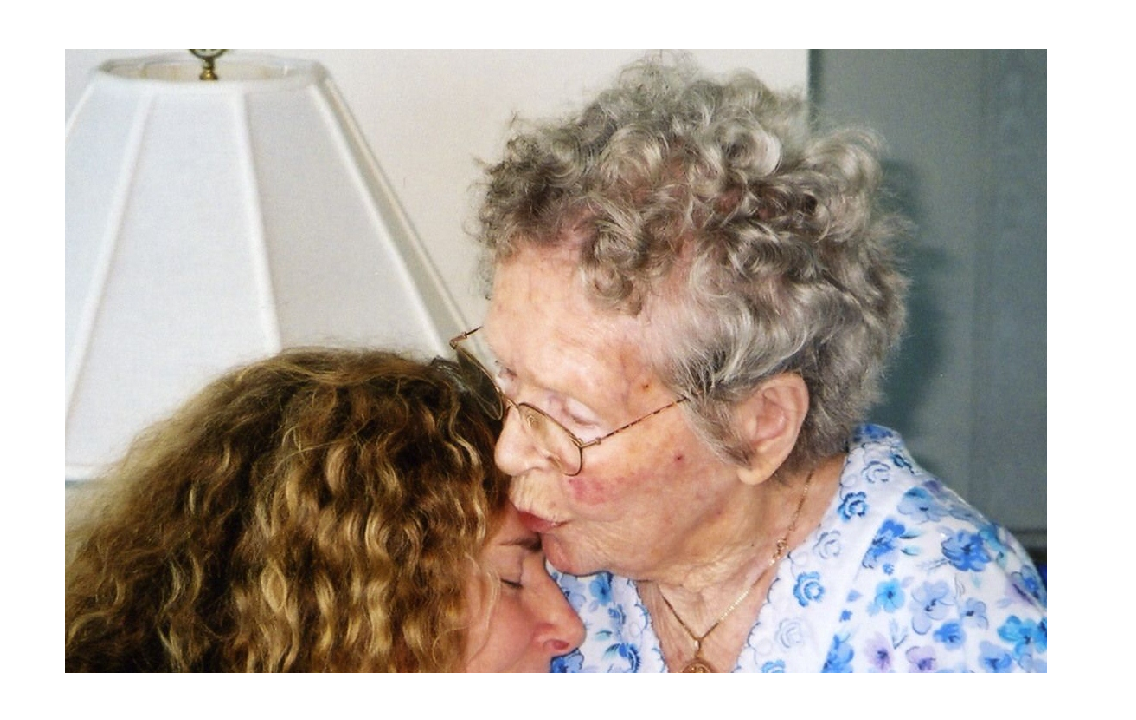 thorny jungle the disease creates of many lives. Theirs was made more difficult by the elder's Parkinson's disease as well as the lack of other siblings to help outm as Cathie lost her only brother at a young age. The Long Hello provides a record of the lives the women shared, giving readers the context for the deep and loving relationship we're privileged to observe through the author's prose.
Cathie took up her new profession to preserve her experiences and her mother's words as well as provide a better understanding to others living through similar challenges. The insights she gained by recording Jo's thoughts and feelings may be of value to anyone coping with the disease as seen in the elder Borrie's description of how she felt about her situation: "Something has gone, something bad has gone. I think we reached the limit of our soul of misery and we're now poof, and we're just doing the best we can. We're not feeling like that, we just do, we just are. I think that's the way it is."
The author explained what, for her, became a most meaningful experience:
Recording and documenting our conversations gave me something to do during the long and mostly solitary hours of caregiving and it really perked up my mother. After all, who wouldn't want to feel important enough to be recorded? Despite the terribly difficult times when she had Alzheimer's -- she was the most interesting person I had ever known.
An amusing exchange between the two Borries provides a unique view into the thinking process Jo adopted regarding her age:
"Yes, how old did you think you were?
"I didn't know whether I was going that way or that way."
"What did you think you were doing?"
"I thought I was going in-between somehow."
Cathie's changed approach established a deeper bond between her and her mother: "Even in the end, when she didn't know me or couldn't speak, we could meet over music, touch, singing, humming and love -- always love."
The author has become a spokesperson for the positive and, sometimes, humorous side of Alzheimer's through her energetic retelling of their stories. In 2010, Cathie was invited to perform and launch her books at the Museum of Modern Art (MoMA) in New York City for World Alzheimer's Day. She currently presents performances based on the text with film and dance, accompanied by actors, musicians and a choir.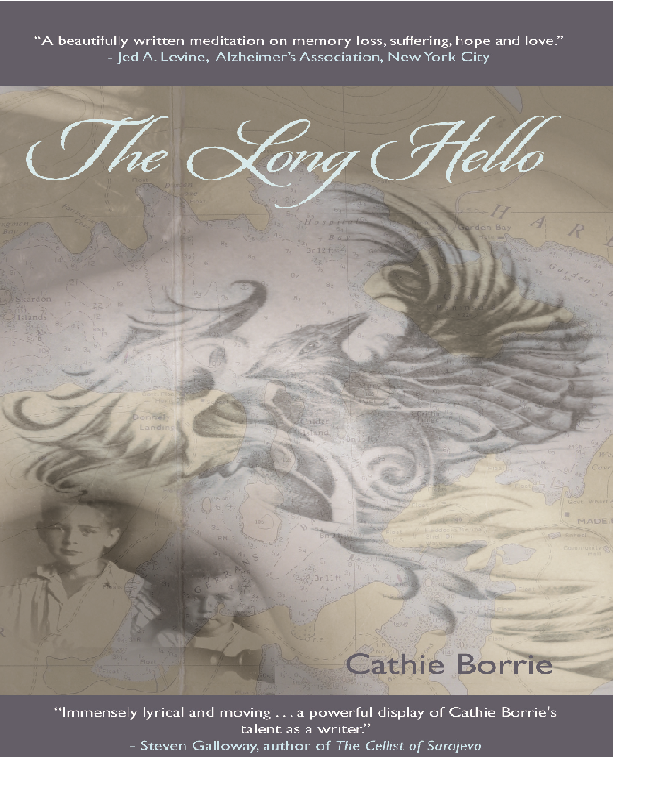 Cathie's first book, The Long Hello, is being adapted for the stage. Her second book, Looking Into Your Voice, is a collection of conversations offering alternative and beautiful insights into the Alzheimer's mind. Both books are available at cathieborrie.com.
Calling all HuffPost superfans!
Sign up for membership to become a founding member and help shape HuffPost's next chapter