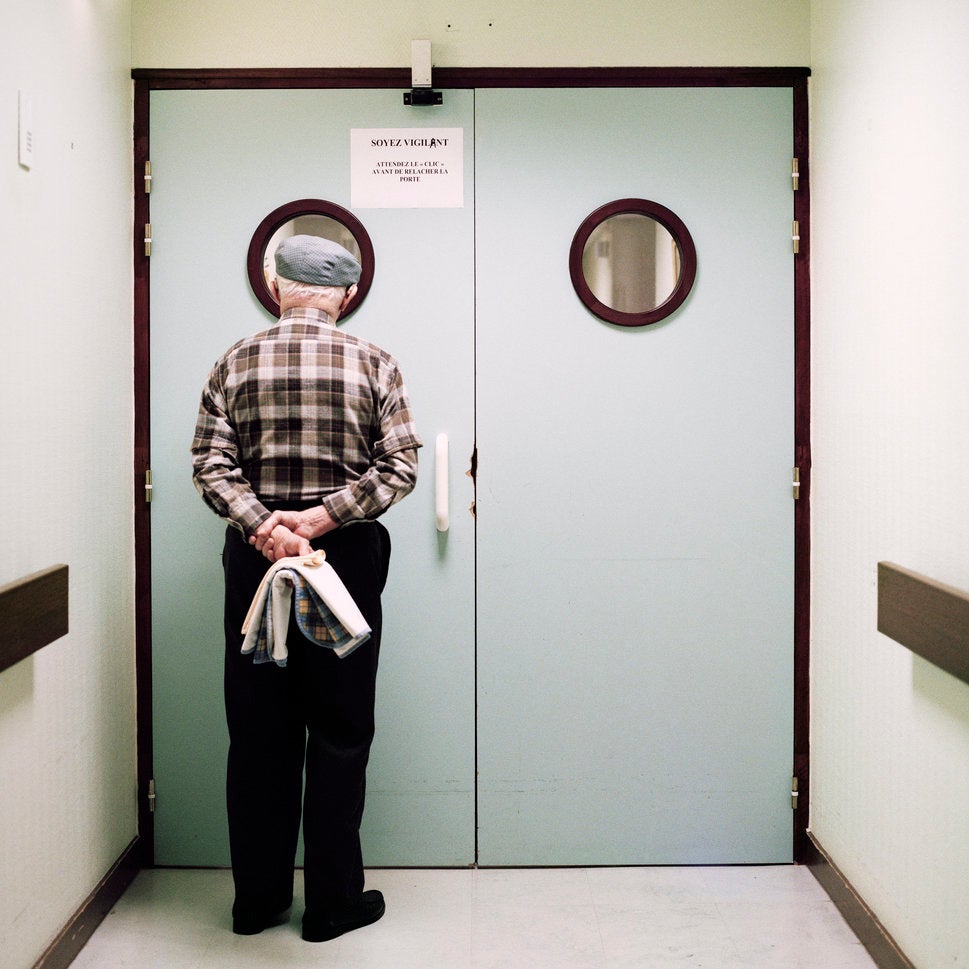 Alzheimer's is synonymous with memory loss ― an affliction most of us struggle to wrap our heads around. But the disease impacts those who suffer from it, along with their families and caregivers, in more ways than its common narrative suggests. 
Hoping to shed light on the difficulties and complexities of Alzheimer's, the Bob & Diane Fund, an organization devoted to raising awareness, awarded its first-ever grant for visual storytelling. The grant went to Swedish photographer Maja Daniels, whose quiet, intimate images of people with Alzheimer's and their loved ones blend the sterility of medical facilities with the human emotion always present within their walls.
In a press release, Gina Martin, the organization's founder, said, "Alzheimer's is more than just memory loss. It's the slow and painful evaporation of a life that takes an enormous toll on caregivers and families. The visual stories of patients and caregivers can humanize what is, in fact, a very cruel and dehumanizing disease."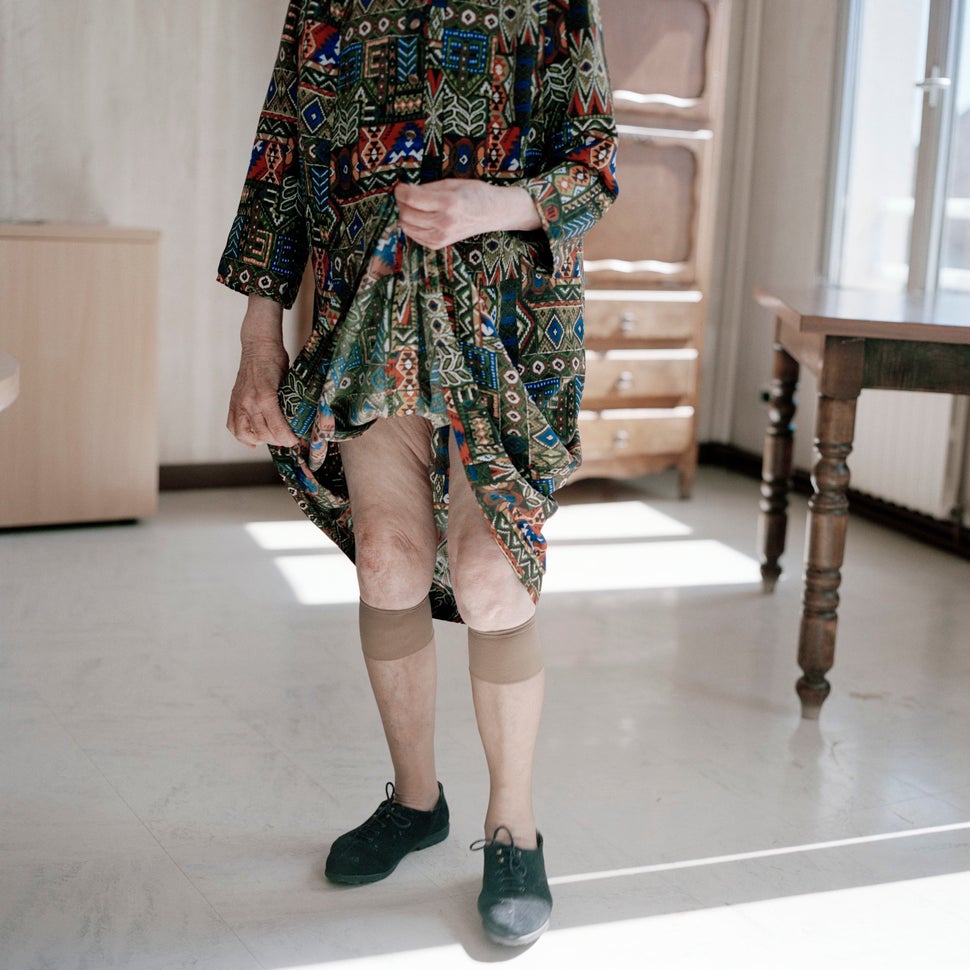 Daniels' portraits, collected together in a series titled "Into Oblivion," capture bleak subject matter in diffuse light; a pair of stockinged feet peek into the frame, atop a well-made bed in a well-lit hospital room. But she's careful not to romanticize illness. More quotidian images, like cups of juice and dining hall spoons, are interspersed throughout the series. All were shot over the course of three years in a confined ward within a geriatric hospital in the northwest of France.
In a particularly poignant shot, a hospital cart lays toppled beside a patient, a literal manifestation of the chaotic state patients and their families find themselves in. In further images, Daniels shows patients' family members peering through windowed doors, hoping to catch a glimpse of their loved ones. It's an all-too-real metaphor for the desire to step inside the changing mind of a mother, father or spouse, to offer true understanding and companionship.
Of course, such a connection is impossible. But Daniels' images can at least make empathy that much more possible.
"Due to the increased number of affected elders, the geriatric sector is confronted with a rising demand for specialized care. The ward pictured in this series is an example of a service introduced as a result of a rapidly growing demand but without additional costs or an increased number of staff," Daniels writes online. "While giving a vision about what living with Alzheimer's in an institution might mean, I want to motivate people to think about current care policies and the effects it can have on somebody's life."
Calling all HuffPost superfans!
Sign up for membership to become a founding member and help shape HuffPost's next chapter
BEFORE YOU GO
PHOTO GALLERY
Grief Portraits