Raising a daughter I am motivated to inspire her with examples of the inherent power and beauty of our gender. Beyond the "you can do anything" cheer, real women doing amazing things bring this essential message to life and foster an enriching and gratifying family conversation.
Given the current political rhetoric, we've had a LOT of these chats lately and I was grateful to find myself surrounded recently by hundreds of inspiring women at the 7th Annual Women in the World Summit. The organizers, led by Tina Brown, showcased courageous, selfless and innovative women from across the globe overwhelming the audience with the emotions that come from witnessing both the worst and the best of humanity.
Here are my top examples of the exceptional women in this world playing the "women card" and inspiring the rest of us:
Women of Great Courage: Anita Alizadeh and Christine Laggard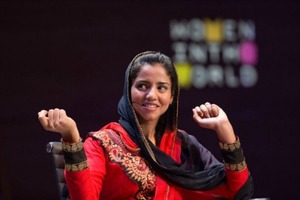 15 Million girls are sold in marriage every year. Sonita Alizadeh was 10 years old when her family tried to sell her the first time. She was 16 when it happened again. She used her rap lyrics and voice to escape Afghanistan and attend a US high school and now devotes her life to fighting child marriage. Watch "Daughters for Sale" here translated - from arabic, it will move you to tears.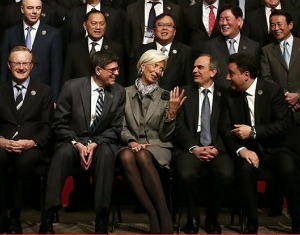 Christine Lagard, Managing Director of the IMF is one of the most accomplished women in finance and I would call a world's treasure. According to Forbes, she is one of the 5 most powerful women in the world and runs an organization traditionally dominated by men. The Summit audience of thousands hung on her every word as she thoughtfully explained the state of the world's economy in ways that were comprehensible without being condescending. She is the definition of elegance in every way.
Selfless Service of Others: Liz Clegg and Lilia Aguilar
Liz Clegg a fire fighter in England who moved to the Calais Refugee Camp which holds thousands of people trying to make it to the UK. She set up the women and children's center in the camp, distributing aid and services and providing a sanctuary. She spends her time helping them stay alive until their situation is resolved, you can see a clip of her here.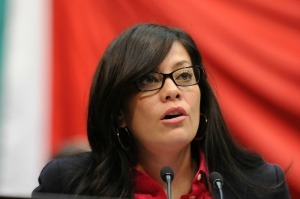 Lilia Aguilar a Mexican politician and activist who became the youngest member of Chihuahua's Congress and championed the creation of Juarez's Femicide Committee, through which she works closely with victims of sexual violence fighting a culture of nearly total impunity for murdering women. A kidnap victim herself, she works tirelessly to raise awareness about the risks facing women in Mexico. Here's a short clip of that electrifying panel
Innovation and Creativity Komal Ahmad and Maria Dellapina
In this category most noteworthy is the Toyota Mothers of Invention Program which recognizes select women for their innovative solutions to some of the world's most pressing problems and provides each with a $50,000 grant. The stories of entrepreneurs help me showcase the power of passion and commitment to a simple idea as exemplified by three great examples: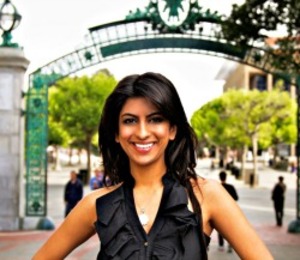 Komal Ahmad the founder and CEO of Copia, an online platform that connects businesses with leftover food to local organizations that can distribute it to those in need. Her mobile app has helped feed more than 660,000 people. Can you imagine the promise of millions of tons of food going from being wasted to feeding the hungry right here at home?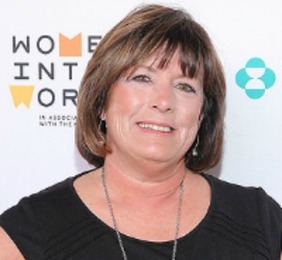 And one of my favorites, a mom with a simple challenge: To find glasses that fit Erin, her beautiful child who has Down syndrome. Maria Dellapina created Specs4Us and designed the Erin's World frame line. Her revolutionary eyeglasses have not only earned her this prestigious award, but it has greatly improved the lives of children with Down syndrome everywhere.
So there you have it. My curated list of just some of the amazing women that I hope inspire my young daughter by showing her that true inner power comes from simultaneously embracing your intellect and your femininity.
Do you have examples of women you admire? Leave their names here on the comments below, I'd love to learn about them!
Related
Popular in the Community