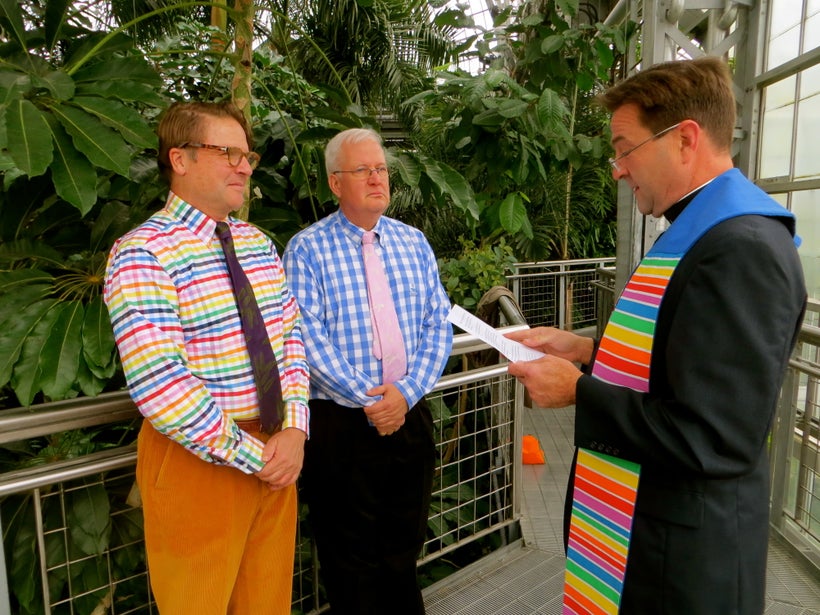 After a natural or human-caused disaster, the immediate needs include information and reassurance.
Even before food, water, or shelter, there is a need for accurate, factual information. Is the event over? Are my loved ones safe? Is my dog okay? Am I safe or will there be a second event?
For some, Tuesday's election feels like a disaster. For women and immigrants, gays and lesbians, people of color or different religious faiths have had an extremely personal reaction to the election.
Similar questions are being asked by the Islamic community and Mexican immigrants. Will we be safe? Will my family be safe? Will I now be deported?
While it is important not to over-promise, the fact remains. There is an extraordinary need for reassurance. And, everything may not be okay for minorities of any kind. Anyone who may be different may be experiencing profound distress: fear that by their difference they may be discriminated against for their basic right to life, liberty, and the pursuit of happiness.
A nation of immigrants and the world's largest melting pot now has voted for someone who wishes to build a wall, separate families, and sexually assault women because he can. The need to reassure the nation is immense. The most hateful, divisive rhetoric has been used to win an election and words have power.
Words have power to incite violence on those who are less powerful and those who are different.
America knows the result of this election, and, it has been a disaster for over half who voted. The need for reassurance, if not by those elected, but those who share our homes and are our neighbors. Those who share our values and embrace difference, whether it be culture or race, or circumstance.
If we do not hear calming messages from on high, we need to offer reassuring messages wherever we are. And, those messages need to say: you are safe with me.
Calling all HuffPost superfans!
Sign up for membership to become a founding member and help shape HuffPost's next chapter
This post was published on the now-closed HuffPost Contributor platform. Contributors control their own work and posted freely to our site. If you need to flag this entry as abusive,
send us an email
.