The nation's crisis in pain treatment and need to reduce opioid dependence has lifted a powerful chorus of voices to change insurance practices. The American Medical Association is among the organizations urging payers to cover non-pharmacological approaches. Many specifically extend this call to integrative treatments.
Stated Mathew Bauer, LAc, ANF president: "Mainstream group after mainstream group [is] telling the CDC that physicians can't act on the CDC's number one recommendation regarding how to avoid relying on opioids because of a lack of insurance coverage for CAM/integrative therapies. I have never seen anything like this."
Among those echoing the AMA in calling for this reform of insurance practices are the American Society of Anesthesiologists (ASA), American Pain Society (APS), Medical Board of California (MBC), American College of Physicians (ACP), American Academy of Pain Management (AAPM, now AIPM), and Trust for America's Health (TFAH). The comments are detailed in a recent editorial published online in the Journal of Alternative and Complementary Medicine (JACM). Some sample comments provided by ANF/ASA to the journal are as follows:
"Non-pharmacologic therapy and non-opioid pharmacologic therapy are preferred for chronic pain. Providers should only consider using opioid therapy if expected benefits for pain and/or function are anticipated to outweigh risks. In order to achieve this goal, public and private payer policies must be fundamentally altered and aligned to support payment for non-pharmacologic treatments and multimodal care." (AMA)
"Many insurers don't adequately cover or reimburse for non-pharmacologic therapies such as acupuncture, biofeedback, relaxation, and other interactive, multimodal therapies. Payer policies--both public and private--would need to be fundamentally changed to support this recommendation." (TFAH)
"We believe that patients should have both pharmacological and non-pharmacological approaches available and reimbursed ... for the management of their chronic pain." (APS)
"At a bare minimum, recommendations that payers provide universal coverage for the five types of nonpharmacologic care mentioned in the [Department of Defense/Veteran's Administration] pain guideline (physical manipulation, massage, acupuncture, biofeedback, and yoga) should be issued." (AAPM)
"While it is true that many non-pharmacologic modalities are effective for the treatment/control of chronic pain, the [draft] Guidelines fail to address the fact that many patients do not have access to these modalities, due to lack of insurance coverage or low availability.(MBC)

The article details a September 2016 publication in Mayo Clinical Proceedings by a team at the National Institutes of Health that found quality evidence for: acupuncture (back pain, osteoarthritis of the knee); massage therapy (neck pain - with adequate doses and for short-term benefit; back pain); osteopathic manipulation (back pain); relaxation techniques (severe headaches and migraine; fibromyalgia); spinal manipulation (back pain); tai chi (osteoarthritis of the knee; fibromyalgia); and yoga (back pain).
The JAMA writer concluded by quoting an orthopedic physician on medical doctors' "tendency to default to medications" because patients cannot afford uncovered options. "Physicians," the specialist states, "are often backed into a corner when dealing with a patient's pain ... We need to create better access to CAM therapies. By reducing the cost burden on the patient, these therapies become far more accessible."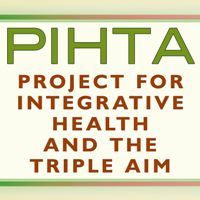 Evidence on cost benefits suggests that enhancing the physician options and patient experience may not be the only benefits from a shift to more inclusive coverage. Nearly two dozen studies have been aggregated on the Project for Integrative Health and the Triple Aim website of the Academic Collaborative for Integrative Health.
ANF's Bauer shares that American Specialty Health, a company that manages complementary and integrative medicine benefits for multiple employers, has just released data showing that acupuncture services "exceed national standards for patient satisfaction, quality and treatment success."
The opioid crisis may finally provide lobbying leverage to get both physicians and patients out of their painkiller-besotted corner and into an integrative model. These organizations need to look around the room, recognized each other as collaborators, then jointly bang on the doors of Congress and federal agencies. As the AMA stated in the organization's comment, "public and private payer policies must be fundamentally altered." It's the right, and necessary, thing to do. Just do it!
Popular in the Community