She's a renowned human rights lawyer whose clients have included Wikileaks founder Julian Assange, former Ukrainian Prime Minister Yulia Tymoshenko and the state of Cambodia. She's been appointed to several United Nations commissions, and has spent time teaching at Columbia Law School, The Hague Academy of International Law and other respected institutions.
Yet, on Saturday, when the Associated Press penned a tweet about Amal Clooney (née Alamuddin), they chose not to identify her by her many achievements but instead by her marriage to actor George Clooney.
The decision prompted outrage on social media, as many netizens accused the news outlet of sexism.
In the wake of the criticism, the AP did not edit or remove the original tweet about Clooney, but in a subsequent post referred to the attorney as a "human rights lawyer."
Fahmy was one of the three Al-Jazeera English journalists who were handed three-year jail terms on Saturday for broadcasting material deemed "harmful to Egypt" following the 2013 military coup.
Clooney, who represented Fahmy, has called on Egyptian presidentAbdel Fattah el-Sissi, to pardon the men.
"The verdict today sends a very dangerous message in Egypt," said Clooney after the ruling. "It sends a message that journalists can be locked up for simply doing their job, for telling the truth and reporting the news. And it sends a dangerous message that there are judges in Egypt who will allow their courts to become instruments of political repression and propaganda."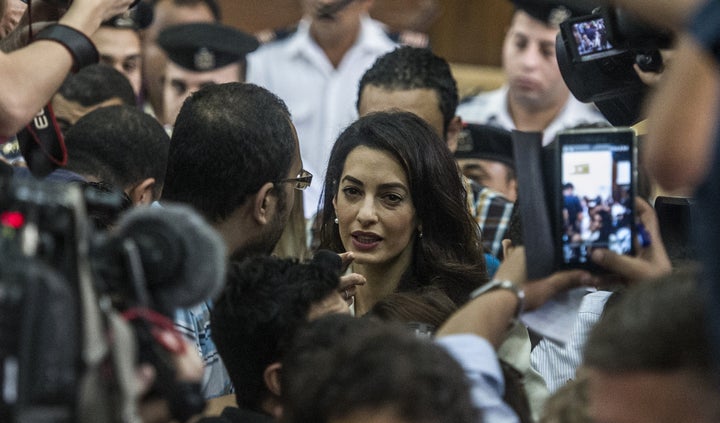 Popular in the Community