This is not your average date night look.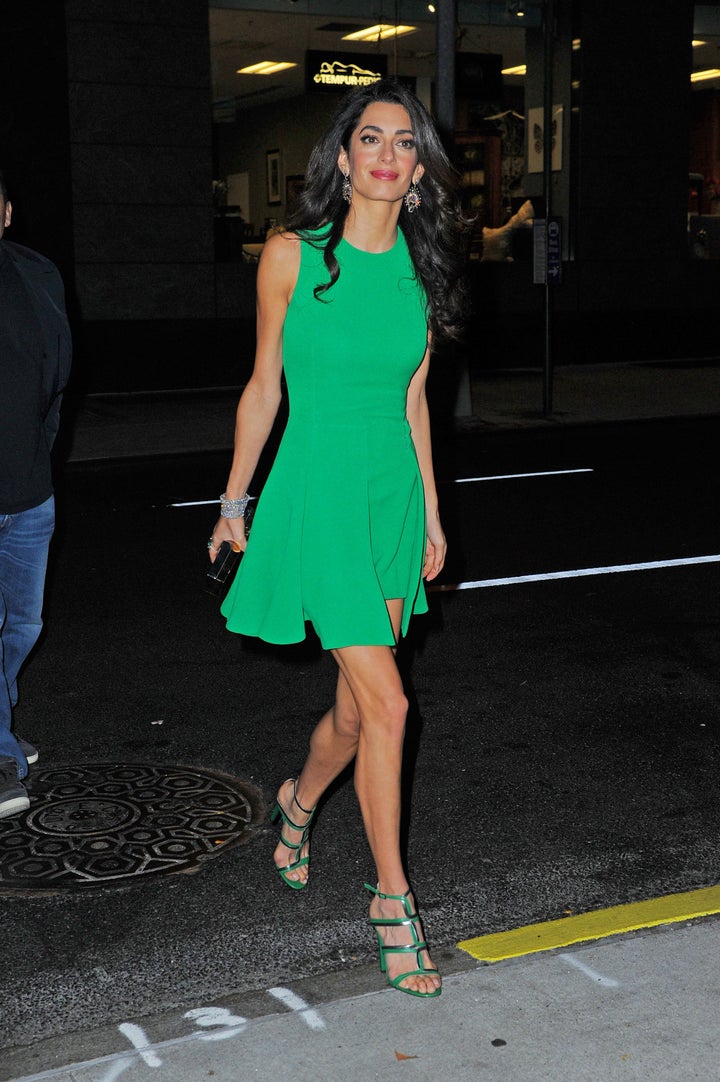 Amal and her husband stepped out in New York City Tuesday night for a 15th anniversary screening of the film "O Brother Where Art Thou," which earned Clooney a Golden Globe back in 2000. This time around, however, Amal was the winner.
Not only does the dress fit her like a glove, she also manages to maintain perfectly coiffed locks and stellar makeup despite the humidity and rain plaguing the city that night.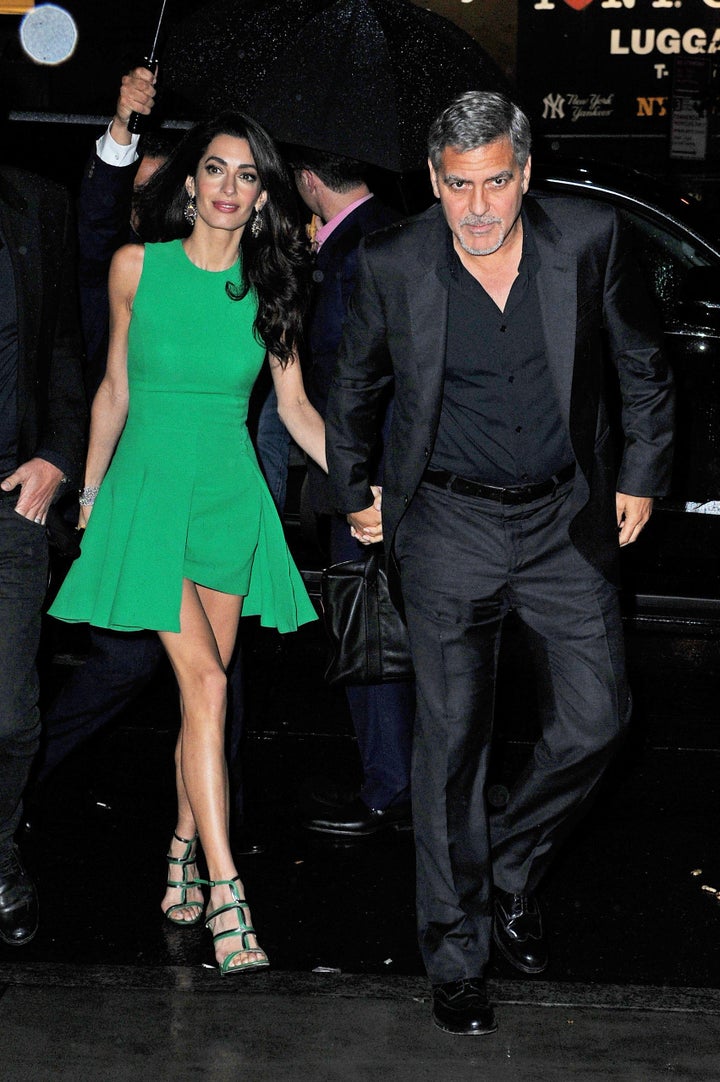 And okay, fine, George doesn't look too shabby, either.