Of all of the ways we'd describe Amal Clooney ― intelligent, inspiring, hard-working, super stylish ― casually dressed is not one of them.
But our tune has changed after seeing her most recent look: A tennis skirt and shoes, a visor, a $39 Sundek tank top and a half updo. Her husband, George Clooney, matched in a sporty, all black outfit, too.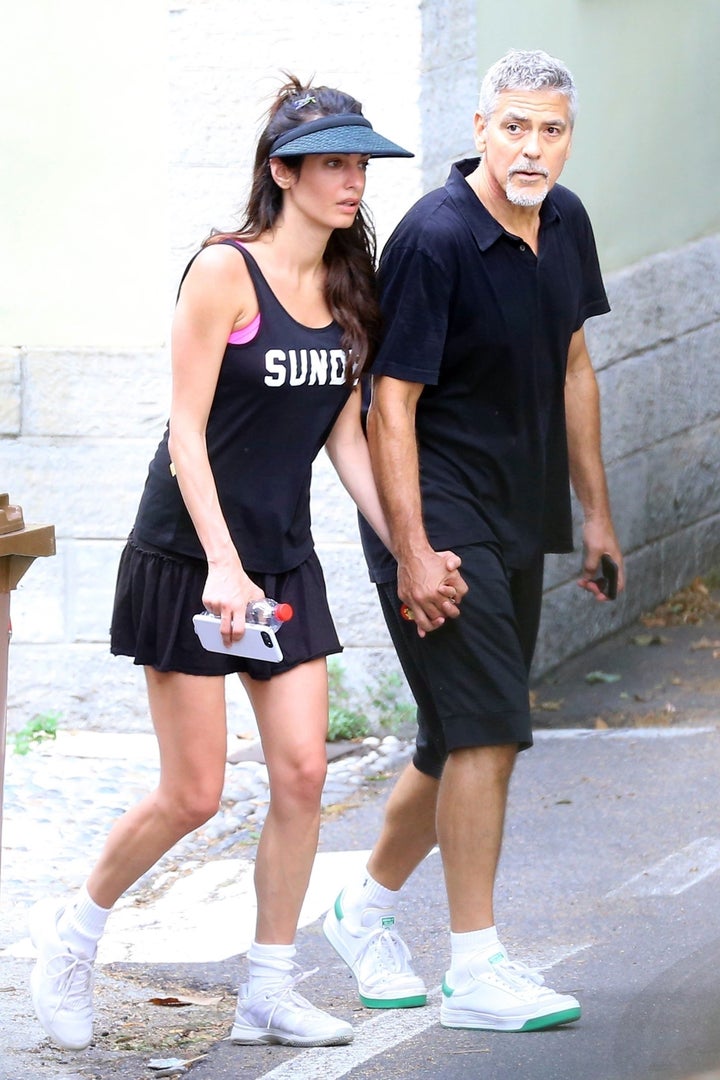 But lest you think Clooney is leaving behind her sartorially superior ways, fear not. She was spotted that very night dressed in a dreamy, sparkly, flowy green gown and big gold hoop earrings.