Amal Clooney has been keeping an eye on Donald Trump's campaign antics and she is not amused.
"[Trump] kept saying, 'They only want jihad; they don't believe in our way of life; they don't respect our system...'" she said. "People, I think, should've been saying, 'Do you mean the 1.5 billion people around the world who fit that description? Do you mean the people who are U.S. citizens, who are members of your military, the vast majority of whom are not extremist or violent in any way?'"
Clooney, who is a Hillary Clinton supporter along with her husband George, added that she's "perplexed" that Trump's inflammatory comments toward Muslims and women haven't slowed his rise in the Republican party, but a Clinton win would send the perfect message to Trump's team.
"If, at the end of all of this, he gets beaten by the person who becomes the first female president of the United States, then I think that would send a very positive message from the electorate back to him as to what they really think of those points of view," she said. "I don't think they are U.S. values."
Watch the video above to hear what she had to say about Trump.
Before You Go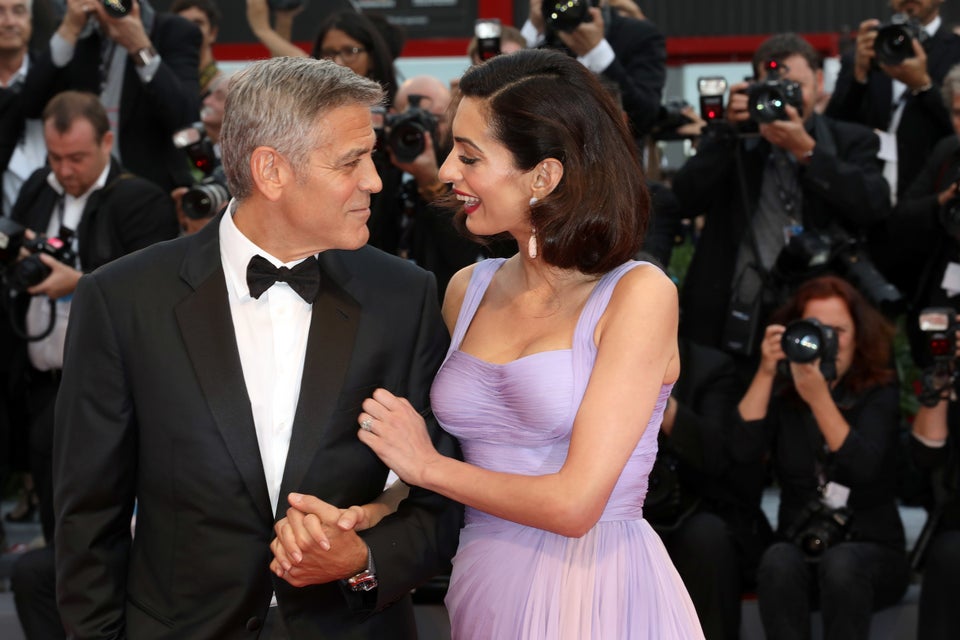 George and Amal Clooney
Popular in the Community